Is Microneedling with PRP more effective? Find out what the expert doctors at Boston's best MedSpa have to say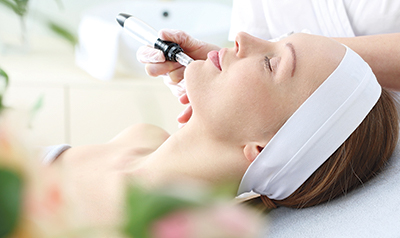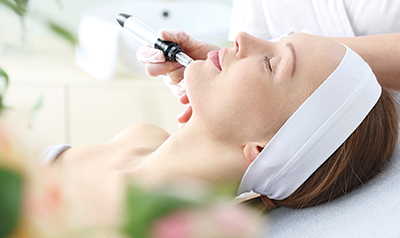 Are you considering Microneedling treatment but don't know much about it? If you are confused about whether to opt for microneedling with or without PRP, then our cosmetic dermatology and aesthetics experts from Evolution MedSpa Boston can help to clear this up for you.
Microneedling is a minimally invasive technique for the rejuvenation of your skin. It is a multi-purpose treatment which can be used to target many different skin issues, such as wrinkles, acne scars, uneven skin tone and even hair loss.
Microneedling involves the insertion of tiny needles into the skin using a dermaroller to create small punctures. This provides a controlled skin injury, which stimulates your body's own natural healing processes and leads to an increased production of collagen and elastin. As well as helping with a range of skin conditions, the exfoliation effects of microneedling dramatically improve the absorption of your existing skin products. The procedure itself only takes around 30 minutes and feels similar to light sandpaper being brushed over the skin.
Now that you are a bit clearer about what microneedling is, let's clear up something else which a lot of patients get confused about – whether to have microneedling treatment with or without platelet-rich plasma (PRP).
So firstly – what is PRP? PRP is a concentrate of platelet-rich plasma which has been derived from a sample of your own whole blood. It is a substance which can promote wound healing and therefore enhance the effectiveness of microneedling treatment. PRP contains a high concentration of growth factors which play an active role in regenerating and repairing damaged skin.
Microneedling with PRP, commonly referred to as a 'vampire facial', is fast gaining in popularity as a more natural way of treating a wide variety of skin problems, when compared with treatments such as fillers and Botox. If you choose to have a vampire facial, your doctor will collect a sample of your blood and spin it down to separate the PRP from your red blood cells. They will then perform a microneedling treatment on your skin and massage the PRP solution over afterwards. Applying PRP after microneedling is more effective than direct PRP injections as it enables the solution to get to work across a large treatment area.
So is it worthwhile? While microneedling alone can provide you with exceptional results, combining it with PRP can be particularly beneficial. Given the healing properties of PRP, it can amplify results and speed up your recovery time. Looking through some vampire facial before and after pictures should help you to see the amazing results that you could expect to achieve.
PRP rejuvenation – what are the benefits?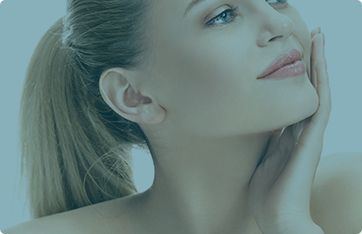 There are many benefits of combining a plasma facial with microneedling, including:
Increases healing of acne scars
Improves appearance of large pores
Evens out your skin tone
Smoothes and firms the texture of your skin
Rejuvenates your skin
Lightens sun spots
Decreases the appearance of fine lines and wrinkles
If you are interested in taking a more natural approach to the rejuvenation of your skin and are keen to avoid any invasive treatments or downtime, then contact Evolution MedSpa Boston today to discuss microneedling with PRP in more detail. Our expert board-certified doctors will be happy to talk you through the procedure and find out if you are a suitable candidate for treatment.
Is PRP better than fillers or Botox?
How does microneedling with PRP therapy compare to other, more traditional, cosmetic treatments, such as fillers and Botox?
The key advantage of PRP therapy is that it takes a natural approach. Fillers and Botox involve the injection of foreign substances into your body, however PRP is derived entirely from your own blood.
The results of PRP treatment can last for up to 2 years, whereas Botox and fillers need to be repeated more frequently.
There are less side effects associated with PRP treatment as it is a natural substance.
As well as its application for many different skin conditions, PRP can also be used to stimulate hair growth in patients suffering from hair loss.
Is mesotherapy for facial acne scars the same as microneedling?
While mesotherapy and microneedling work in the same way – via the insertion of tiny needles through layers of the skin – they are designed to achieve entirely different results. Microneedling forms small injuries in the surface layers of the skin in order to promote skin repair. Mesotherapy is used to introduce a variety of pharmaceutical and homeopathic preparations into the mesoderm layer of the skin. Here they work to break down fat cells which are then eliminated from the body, reducing the appearance of cellulite.
What is the cost of Microneedling with PRP treatment for the face?
Microneedling with PRP has a price tag which is roughly $200 more than microneedling alone, typically costing around $599 in the Boston area.
The final cost of your treatment will depend on a number of factors, including the severity of your skin issues, the experience of the doctor that you choose, how many treatments you will need and your goals.
At your initial consultation, our friendly doctors will work with you to design an individual treatment plan and provide you with a more accurate and detailed cost.
What is the cost of Microneedling with PRP treatment for acne scars?
This really depends on the severity of your acne scars. Typically, you will need around 3-4 treatments to obtain good results on moderate acne scars. If your scarring is more severe then you may need an additional couple of treatments. Again, this is something that you can discuss with your doctor at your initial consultation.
If you are looking to rejuvenate your skin and address your bothersome skin issues with minimal downtime, then a vampire facial could be just what you need. Our team of reputable and highly skilled doctors, here at Evolution MedSpa Boston, can help you on your journey to amazing skin, so contact us today to book an initial consultation.