Nose reshaping with fillers
What are permanent dermal fillers for the nose and can they help you to achieve the smooth and contoured look that you are longing for? You may be looking to get a nose job to make your nostrils appear smaller or you may wish to have rhinoplasty to make your nose more shapely. Dermal fillers can help you to achieve both of these goals and more by smoothing out irregularities and adding symmetry to the nose. Popularity is soaring for this procedure, as the opportunity for a 'lunchtime nose job' appeals to many.
Dermal nose fillers are a non-surgical and safe alternative to traditional rhinoplasty. The non-invasive procedure avoids prolonged recovery time and allows you to fit treatment into your busy schedule.
While dermal fillers may not be able to solve all the insecurities that you have about your nose, there are many ways that they can correct imperfections and improve the areas that bother you. Some examples of how dermal fillers can change the shape and look of your nose include:
Bumps in the nose can be straightened out by injecting filler above and below the bump
The tip of the nose can be lifted slightly and made to appear thinner
A slightly crooked nose can be altered to achieve a smoother appearance
Are dermal fillers safe?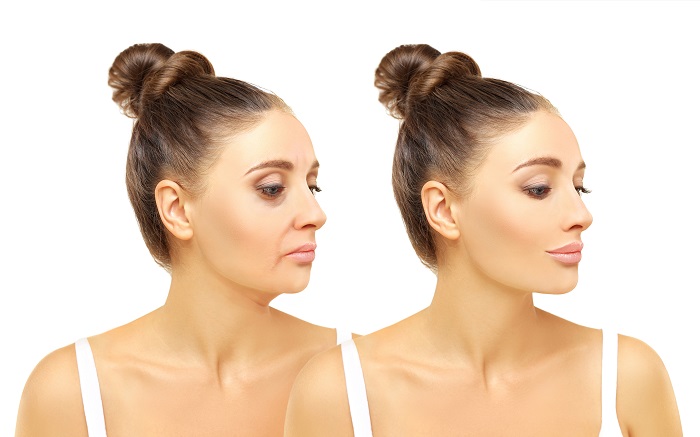 Dermal fillers are a very safe, yet effective way of reshaping your nose. All of the fillers used by our highly qualified doctors at Evolution MedSpa Boston are FDA-approved. By making sure that dermal fillers for the nose are carried out by a highly experienced and skilled doctor, you can be assured that your procedure will be safe and provide you with amazing results.
While the procedure itself is safe, some minor injection-related side effects may occur, including: redness, tenderness or bruising. However, these effects are usually short-lived, lasting just a few days, and are relatively mild.
What fillers are available?
The non-permanent injectable nose fillers most commonly used are hyaluronic acid based, such as Juvederm and Restylane. These fillers are both biodegradable, meaning that they are naturally broken down and disposed of from the body. They are also biocompatible, which means that they cause no harm to the body. These fillers are provided as a sterile gel solution, manufactured in a laboratory.
To get longer lasting results, physicians can use permanent nose fillers instead. A commonly used permanent filler is Bellafill, which does not biodegrade. Permanent fillers are still safe when administered correctly.
At Evolution MedSpa Boston, Dr. Eric Cappiello and Dr. Mariam Cappiello will work closely with you to determine the most suitable nose filler to achieve your goals. They may either recommend using a single filler or a combination of fillers in order to achieve the best results.
How long do dermal fillers last?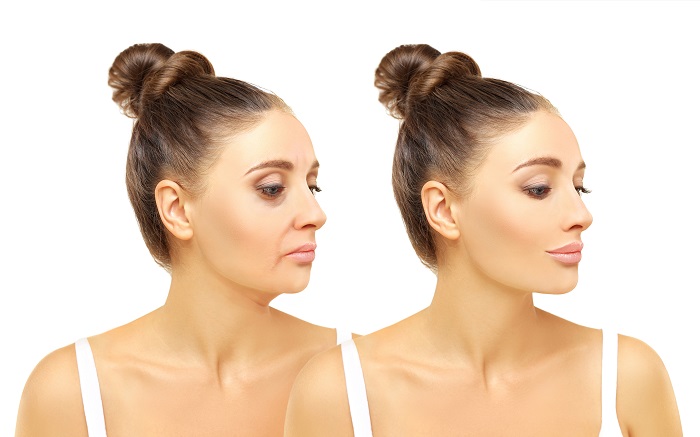 The effects of non-permanent dermal fillers usually last between six and twelve months. When applied to the nose, the effects may last up to two years, as the nose is subjected to a lot less movement than other parts of the face.
You may well be wondering if there is a difference between the two most commonly used fillers. Will one provide you with longer lasting results than the other?
How long does Juvederm last?
The results from Juvederm treatment can last between one and two years.
How long does Restylane last?
Restylane treatment typically lasts between 6 and 18 months. It can also take longer to see the maximum result from Restylane treatment, although you will start to see the initial results straight away.
Having repeat treatment of non-permanent dermal nose fillers can help to prolong the effects of the treatment.
With permanent nose fillers, such as Bellafill, the effects can last for many years, making the treatment much more cost-effective and avoiding the need for repeated procedures.
Where can I get a non-surgical nose job near me?
While there are many places that offer non-surgical nose jobs around Boston, it is important that you choose your provider wisely. Having dermal fillers injected by a qualified doctor with extensive experience ensures that you will get the best results possible and that your treatment will be carried out in the safest possible way. It can help to read reviews from previous patients and to look through before and after pictures when choosing a provider.
It is especially important to have this procedure carried out by a respected physician when using permanent fillers as the results will last for a long time.
At Evolution MedSpa Boston, you can book a consultation with our well respected doctors, who will discuss your options carefully with you and advise you on the best treatment plan to achieve your desired results.
How much does a non-surgical nose job cost?
The cost of a non-surgical nose job varies from patient to patient. It depends on the size of the area being treated and also how many treatment sessions will be required to achieve your desired results.
Whilst non-surgical nose jobs are not cheap, they are much more cost effective than traditional surgical rhinoplasty. You can typically expect to pay between $500 and $1,500 per treatment, depending on the type and number of injectables used.
Drs Cappiello can provide you with an individual price plan for the treatment that would help you to achieve your ideal nose reshaping.
How long does dermal filler treatment take?
Aptly named the '15 minute nose job', dermal nose filler treatment takes as little as 10-15 minutes, making this procedure much easier to fit into your hectic schedule. As the initial results of the treatment can be seen immediately and their is little to no down-time after the procedure, it is easy to see why non-surgical nose jobs are gaining in popularity.
Do nose fillers hurt?
There is very little discomfort felt whilst injecting dermal fillers into the nose. Most modern dermal fillers contain a small amount of local anaesthetic too which helps to ease any discomfort that you may feel.
If areas of your nose are bothering you and you are keen to correct these using a non-surgical, yet highly effective approach, then give Evolution MedSpa Boston a call now to book a consultation with our physicians.