Choosing the best Medical Spa for your facial. Experts at Boston's top MedSpa give you their insight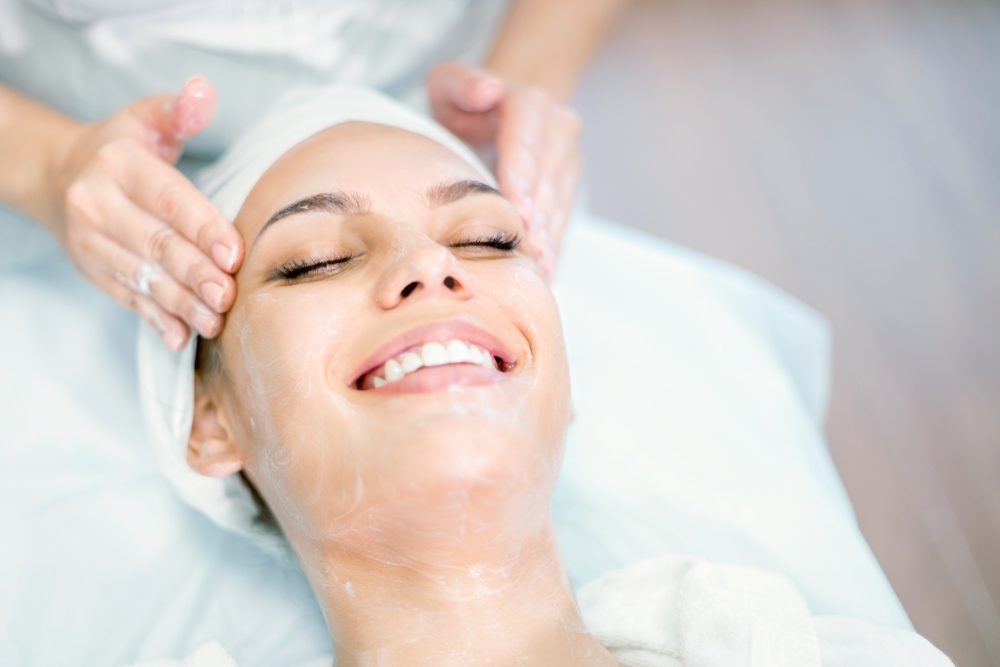 When considering where to have your facial done, the factors that you will most likely be concerned about are the treatment experience and outcome. A facial should provide you with a truly relaxing and indulgent experience – a world away from anything that you could achieve on your own at home! After your facial you should be left with clean, fresh and rejuvenated skin.
There is a huge variety of spa facial treatments available and all of these carry a different price tag. It is important to choose a spa carefully as the results that you can achieve and your experience as a whole are very much dependent on who is carrying out your treatment. Having a read through reviews left by previous patients can be useful to reassure you that you are making a good choice.
What is the difference between a spa facial and a medical facial?
You have decided that you would like to book a facial, but are you aware of the difference between a standard spa facial and a medical facial?
During a standard spa facial you will receive a pampering massage as your treatment provider thoroughly cleanses and exfoliates your skin using a range of luxurious products. Your skin type and condition will be carefully analysed first to ensure that the correct products are used. You may also have a steam treatment and the application of a face mask, followed by an indulgent moisturising treatment. The aim of this facial is to remove dead skin cells and to energise and freshen healthy cells, leaving your with a glowing complexion.
A medical facial must be carried out within a Medical Spa facility, which is under the direct supervision of a board certified doctor. A medical facial can help to drastically improve the condition of the skin by providing a deeper skin cleanse and exfoliation. These types of facials use techniques such as chemical peels and dermabrasion to provide more dramatic results.
When having treatments carried out on your facial area it is most important to choose a spa carefully. At Evolution MedSpa Boston our highly qualified and experienced, board certified doctors will be happy to discuss your goals in detail with you and to devise an appropriate treatment plan. They are passionate about improving not only the appearance, but also the confidence of all of their patients. Give them a call today or book your initial consultation online.
What are the best facial treatments?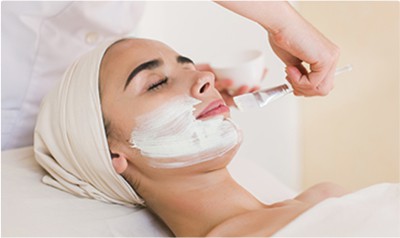 With so many fancy-sounding facial treatments available on the market, how do you decide which is right for you? When deciding what treatment to have, it is important to focus on what you hope to achieve. Do you have a dull and congested complexion? Are you suffering from frequent breakouts and inflammation? Are you looking to reduce the appearance of your fine lines and wrinkles?
Here are some of the most popular facial treatments that are available:
Photorejuvenation or Photofacial – this treatment uses intense pulses of light, which penetrate through your layers of skin to improve acne, tighten pores, reverse sun damage and the appearance of scars. It can also help to treat skin redness and flushing
Microdermabrasion – tiny crystals are used to deeply exfoliate, resurfacing the skin and improving its tone and texture. This can help to give you a smoother and more youthful complexion
Chemical Peel – A chemical peel will remove a superficial layer of dead skin cells, helping to smooth and rejuvenate your skin
Retinoids – Retinoids are derivatives of vitamin A and can help to unclog pores, improving texture and minimising fine lines and wrinkles. Retinoid treatments can also help to improve the appearance of acne
How much does a facial cost?
Like all cosmetic treatments, the cost of a facial can vary greatly depending upon the type of procedure and the specific products used. For this reason, it is important to discuss costing with your treatment provider when you attend your initial consultation as they can help you to decide on the best course of treatment for you.
Here at Evolution MedSpa Boston, our well respected doctors can talk you through your procedure and let you know exactly how much you can expect to pay for it. They will also be able to provide you with information about financing options should you require them.
How long will a facial take?
A facial typically takes between 60 and 90 minutes, although this can vary depending on the type of treatment that you have chosen. You will have the opportunity to ask your treatment provider during your initial consultation how much time you should allow for your treatment appointment.
How long will the results of a facial last for?
The fantastic healthy glow that you get immediately following a facial will typically last for between 48 and 72 hours. The longer term benefits of a deep cleanse and exfoliation can last for up to a month. Therefore, it is ideal to book in facial treatment every month to maintain these benefits.
There are a number of things that you can do to help prolong your post-facial glow, such as:
Drink lots of water
Follow your treatment providers advice on what products you should be using at home
Maintain a good skincare routine
Exfoliate regularly
Limit your use of makeup and exposure to the sun
Whether you are looking to minimise your fine lines or wrinkles, clear your frequent breakouts or improve the tone and texture of your skin, contact Drs Cappiello at Evolution MedSpa Boston today to find out how you can benefit from the varied range of results-oriented facial treatments that they offer.