Today, esthetic medical treatments are becoming more common than ever before. While this improved access is good news, it also complicates the number of decisions we need to make when we decide to seek esthetic treatment. If you are thinking about PRP treatment for your hair or skin, read on to find out all about this new procedure!
How do I choose the right PRP doctor and clinic?
First things first – before learning more about the treatment itself, we answer the burning question – how do you choose the right doctor and clinic? While the final decision is obviously up to you, keep the following points in mind:
Choose the right PRP specialist: Technically, several doctors use PRP. PRP is used by esthetic specialists, surgeons, and even dentists to maximize the body's wound healing capacity. But if you are reading this article, chances are that you are not seeking pain relief, or specialized dental implants – you want awesome hair and skin. So ensure that your PRP doctor is an esthetic medicine specialist!
Check your PRP specialist's credentials: A good PRP specialist should ideally be a board certified physician. Also look at where your esthetic doctor has trained – an Ivy League Institution like Harvard or Yale is always good news, and attests to your doctor's superior skills.
Choose a recognized MedSpa: PRP treatment is a recognized medical procedure, and you can't have it at just any day spa or a standard doctor's office – it has to be in a registered medical facility. MedSpas are registered to allow esthetic medical traetments, but at the same time, they offer the relaxing ambience of a Spa.
Look at the services the MedSpa offers: PRP treatment is great all on its own, but you can maximize the results you receive by combining it with other treatments. For instance, a PRP facial right after microneedling can dramatically improve the results of both therapies! Check that your chosen MedSpa offers a variety of procedures.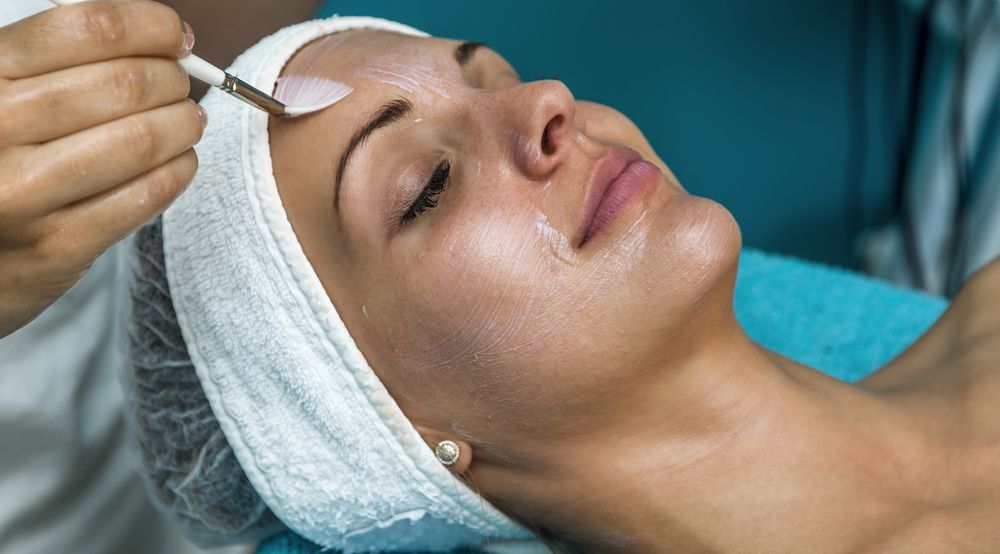 What is PRP anyway?
PRP stands for 'platelet rich plasma'. This is actually a by-product of your own blood. Your blood is a complex mixture containing three kinds of cells – red blood cells, white blood cells and platelets – suspended in a liquid called plasma. PRP essentially removes the red and white blood cells, and merely concentrates the platelets within the plasma. While blood contains about 6% platelets, the concentration of platelets in PRP is 94% – hence the name 'platelet rich'.
What are the benefits of PRP?
PRP is a rich source of small, miracle molecules called growth factors. These growth factors stimulate cell turnover, reduce inflammation, and promote rejuvenation of the location to which they are applied. At Evolution MedSpa, we use PRP for two main benefits: 
PRP for hair restoration
Hair loss is a devastating problem for both men and women, and has very few clinically proven solutions. Short term solutions like minoxidil are not always effective, and can cause relapse on discontinuation. On the other hand, hair transplant may be prohibitively expensive. The concentrated amounts of growth factors stimulate growth of hair follicles and prevent hair loss that occurs due to inflammatory processes. Therefore, it naturally enhances hair regrowth. You may need at least six sessions of PRP to see effective hair regrowth.
PRP for skin rejuvenation
When applied to facial skin, PRP can enhance production of collagen and elastin, which are the skin's two key proteins. Regular PRP facials can fill in wrinkles, smoothen folds, and remove crow's feet! Obviously, you would see better results if you combined PRP facials with other forms of treatment as well. We recommend using PRP facials in conjunction with hyaluronic acid treatment for wrinkles. For facial scars and fine lines we always recommend a PRP facial following chemical peels, dermabrasion or microneedling. 
How is PRP made?
Your doctor manufactures fresh PRP during your treatment procedure – from the patient's own blood. Similar to a routine blood test, your doctor will withdraw about 10cc of blood from the antecubital vein of your arm – the vein that lies in the crook of your elbow. The blood is immediately delivered to a centrifuge machine, where it spins around at high speed for 10 to 15 minutes. This separates the other blood components, leaving behind rich, liquid PRP. The doctor then uses this PRP on your skin or hair, as indicated. 
Are there any side effects of PRP treatments?
At the site of skin and hair treatment – absolutely not. You are literally applying stuff from your own body, so the chances of adverse reactions or allergic breakouts are minimal. However, you may experience some soreness at the site from which blood was drawn, and some individuals may develop a hard nodule of scarring. This usually goes away with time. 
Evolution MedSpa: Advanced PRP treatment in Natick, Boston
If you live in the Boston area, visit the Evolution MedSpa for state of the art PRP treatments. Our esthetic medicine physicians, Dr. Eric Cappiello and Dr. Mary Cappiello, are Harvard trained. Board certified esthetic medicine physicians who specialize in multifunctional skin and hair treatments.  You can request a consultation by calling 617-915-2055, or booking online.