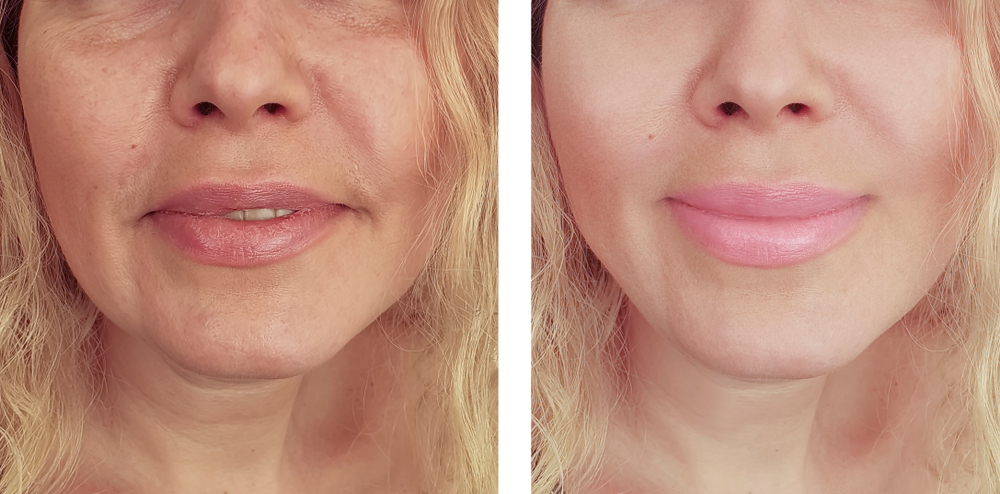 Have you been lusting over Kylie Jenner's full and pouty lips? Celebrities such as Kylie Jenner may have inspired you to consider having lip augmentation to achieve a fuller lip shape. If you are thinking about having cosmetic treatment on your lips, you may be considering dermal fillers which can be injected into the lips to add volume and give a smoother appearance. Lip fillers are actually the most common way of increasing the size of your lips and giving them a more shapely appearance.
Before deciding where you will have your lip injections performed, it is very important to carry out some research so that you can find the best practitioner for the job. Choosing a highly qualified, board-certified doctor with vast experience of injecting lip fillers can ensure that you achieve the most natural-looking results from your treatment. Dermal fillers do have a bit of a bad reputation for giving overly plumped-up, caricature-like lips. However, the truth is that lip fillers only look fake if they are overdone and this will almost certainly not happen if you go to a reputable clinic.
Getting lip fillers injected by a highly qualified professional may well cost you more than you had planned to spend. However, can you really put a price on receiving the best possible results when having cosmetic treatment on a highly visible area of your face?
Give us a call today to book your initial consultation at Evolution MedSpa Boston. Alternatively, you can book an appointment directly online. Our highly trained doctors, Dr. Eric Cappiello and Dr. Mariam Cappiello use the very latest, innovative techniques to provide you with the best results possible. They can discuss your options carefully with you and help to come up with a personalized treatment plan to achieve the look that you desire.
What happens when you get a lip filler?
So what can you expect to happen during your lip filler procedure? If you are concerned that the treatment may be painful then you need not worry. As long as your fillers are being injected by an experienced professional then you should not feel any pain at all.
Briefly, you can expect the following during your treatment appointment:
Initially, your doctor will mark up the injection sites on your lips.
Your doctor will then numb the area to be injected using a topical anaesthetic and also clean the area thoroughly. Most modern dermal fillers are mixed with a small amount of local anaesthetic to further numb the area.
Finally, your doctor will inject the fillers carefully into the area. You may feel a slight pinching sensation but this should not be painful at all. Your doctor will then gently massage the area to shape the lips.
The whole procedure should only take between 10 and 30 minutes and can therefore be fit conveniently into your day. As it is a minimally invasive procedure, there is no recovery time needed after having lip fillers injected.
What is the longest-lasting lip filler?
So what are the best lip fillers that will give you natural and long lasting results? FDA-approved hyaluronic acid fillers are most commonly used for treatment of the lips. Hyaluronic acid is a substance that is found naturally within the body, making these fillers a very safe and effective option. It works by attracting water molecules to the treated area, which hydrates the lips and creates a soft volume. This ensures that the results you achieve are natural-looking, giving you a fresh and youthful appearance.
The most popular hyaluronic acid-based fillers for lip treatment are Restylane and Juvederm. When injected into the lips, the results of both of these fillers tend to last for around 6 months as this is an area of the face which moves very frequently. Having repeat lip fillers every 6 months, will ensure that you maintain your amazing results.
One of the main differences between Restylane and Juvederm is that Juvederm gives a smoother texture to the lips. The results of Juvederm can also last slightly longer, although this is not always the case. Restylane stays in the treated area and can therefore be moulded into shape more readily by your practitioner.
Which lip filler gives the most natural results?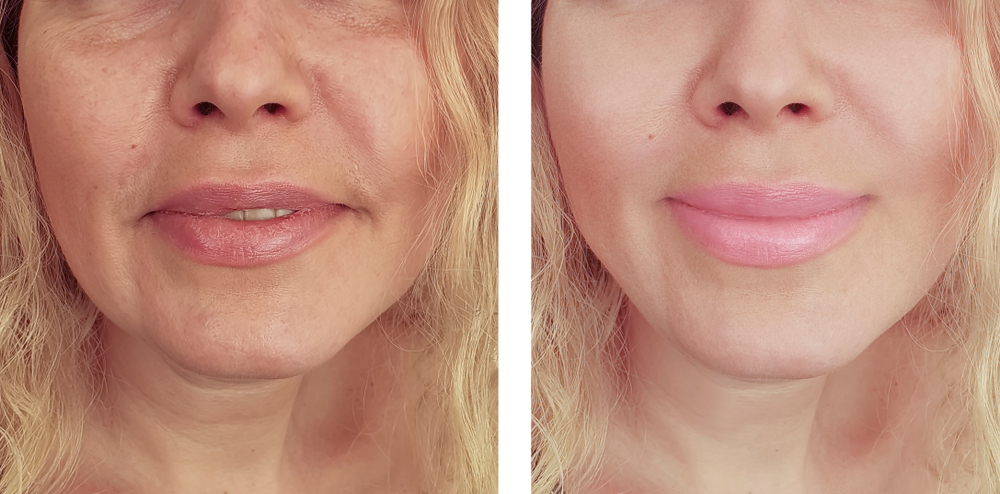 To get the most natural results from your treatment it is essential to discuss with your doctor exactly what you hope to achieve. Any of the hyaluronic acid-based fillers will provide you with fantastic natural-looking results if used correctly by a skilled doctor.
The most important thing to remember is to start slowly and have small amounts of filler injected to begin with. You can always build up the amount of filler you use if you haven't achieved the look you desire. The typical amount of lip filler used per treatment session is one syringe, which is usually equivalent to 1ml.
Experienced doctors will also know exactly where to inject the fillers to get the perfect ratio between your top and bottom lip which guarantees a natural look. The results achieved using lip fillers can be seen instantly after the procedure.
Are there any side effects or risks with lip fillers?
Lip augmentation using dermal fillers is a minimally invasive alternative to surgical options. This means that it is much safer and requires little or no recovery time after the procedure. Like any medical procedure involving injections, there may be minimal side effects such as localised bruising, swelling and redness. These effects usually subside within a couple of days after the procedure. Getting your treatment carried out by an experienced professional will help to minimise the risk of any adverse effects.
Give us a call at Evolution MedSpa Boston today to talk through your options with our well-respected doctors. Using their expertise, they will be able to decide on the best course of treatment for you and get you on track to achieving the naturally plump lips that you have been dreaming of.