What is the best professional microneedling pen?
The microneedling pen is an innovative device which helps to rejuvenate the skin and treat a range of issues including fine lines and wrinkles and acne scarring. Micro skin roller pens are made up of very fine needles which create microchannels over the surface of the skin, stimulating the skin's natural healing mechanisms. As the skin heals, the production of collagen and elastin is increased, improving the texture and tightness of your skin.
Professional microneedling devices must be used by a qualified professional. They use longer needles, which are able to penetrate the skin further, stimulating deeper layers of the skin and providing more dramatic results, particularly in patients who present with persistent scarring.
There are lots of different microneedling pens available on the market for professionals and MedSpas usually have their trusty favourite which they swear by. But what is the best professional dermaroller and why? Unfortunately, this question does not have a straightforward answer. Microneedling pens all have their own advantages and disadvantages, and each doctor will have their own preferred dermapen. What is most important when seeking treatment is that your doctor is highly experienced and qualified as microneedling results depend very much upon the technique of the procedure. This is why choosing to have your treatment performed professionally is a sensible idea!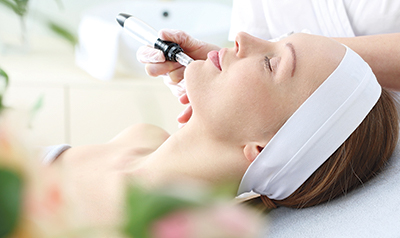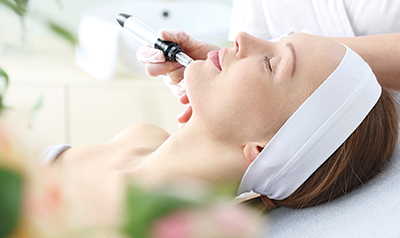 Here are a selection of popular professional microneedle roller pens, along with their advantages and disadvantages based on dermaroller reviews:
Dr Pen Ultima A7
This pen is particularly effective at treating wrinkles, acne, hyperpigmentation, hair loss and stretch marks
It is quite an expensive option, but the results are worth the additional cost
It has individual and disposable, stainless steel needle capsules, which ensures optimal hygiene and safety
This pen comes with 2 rechargeable batteries and is a cordless device
This device has an adjustable needle length from 0.25 mm to 2.5 mm
This is an update to the popular Dr Pen Ultima A6
iBeautyPen 2
This is an automated microneedling pen, moving vertically and allowing better treatment precision and greater comfort
It has an anti-back-flow design to prevent fluid from flowing back into the device
It also has an adjustable needle length to optimise treatment, ranging from 0 mm to 2.5 mm
The hygiene and safety of this product are excellent
MDpen
This pen is an innovative fractional microneedling device. It has multiple needles of predetermined lengths which target the deeper layers of skin for more effective results
This device has an adjustable needle length from 0.25mm to 2.75mm with disposable needle heads
It is available as an electric or cordless option
 Koi Beauty
This is often considered to be the best face needle roller for at home microneedling
It can help with fine lines and wrinkles and scarring. It also tightens the skin and helps to improve blood circulation
It has 3 different-sized attachment heads
It is reasonably priced
Who are the best dermaroller manufacturers in the USA?
There are many high end brands in the USA which manufacture good quality microneedling devices. Some of the top microneedling pens manufactured in the USA include:
Can microneedling go wrong?
There is no doubt that microneedling can roll back the years, restoring your youthful complexion and treating the skin imperfections that have been bothering you. However, how safe is microneedling and what can go wrong?
Well, as with any cosmetic treatment, microneedling is not without its risks but it is considered to be a safe and minimally invasive procedure. At home microneedling is more risky than having a highly trained professional carry out your treatment for you, so it really is worth paying to get the safest possible care and the most effective results.
The risks associated with microneedling treatment are considered to be lower than those associated with other skin treatments, such as, chemical peels and laser therapies.
Complications are rare with microneedling but may include bruising, bleeding, scarring, infection, peeling and pigmentation issues.
Microneedling is usually suitable for all skin types. Patients who may not be suitable for microneedling include those who:
Are pregnant
Have any open wounds in the area to be treated
Have a history of scarring
Have had recent radiation therapy
Have certain skin conditions, for example, eczema or psoriasis
Is microneedling better than Botox?
Are you finding it hard to decide whether to have Botox or microneedling treatment? Both of these are popular choices for patients looking to improve the condition of their skin, but how do you decide which is the best choice for you?
This will obviously depend upon what you are hoping to achieve from your treatment. This is best discussed in detail with your doctor at an initial consultation appointment. Here they can assess the condition of your skin and work with you to develop a personalised treatment plan to achieve your goals.
Both microneedling and Botox provide excellent results for all skin types and are considered to be safe and minimally invasive procedures.You may even wish to combine the two treatments to get the best of both worlds!
 Can microneedling actually make skin worse?
Obviously, if you are seeking treatment to improve the condition of your skin, then the last thing that you want to do is to make it worse. What do the before and after pictures show us? Rest assured, the vast majority of patients show dramatic improvement in the tone and texture of their skin following microneedling treatment.
However, you must remember to be patient as your skin heals immediately after your procedure. You are likely to experience some redness, peeling and/or inflammation after your microneedling and while you may be concerned about this, you need not be as it shows that your skin is responding appropriately to your treatment. These side effects should only last for a few days and be mild, causing little or no discomfort.
 Finding microneedling treatment near me
If you are located in the Boston Metro area or near Natick, Massachusetts, then lucky you! You are located near Natick's top MedSpa – Evolution MedSpa Boston. Here you will be taken excellent care of by our Harvard-trained doctors, Dr Eric Cappiello and Dr Mariam Cappiello. To book your initial consultation, give the office a call today or alternatively book online.