How do you choose a good facial spa in Boston?
Deciding where to have your facial treatment performed can be difficult. It is important to choose wisely so that you get the best possible results and receive safe care. The problem is, in modern times there are so many MedSpas to choose from, all offering the same, or similar, treatments. So how do you choose the right MedSpa for facials near to you?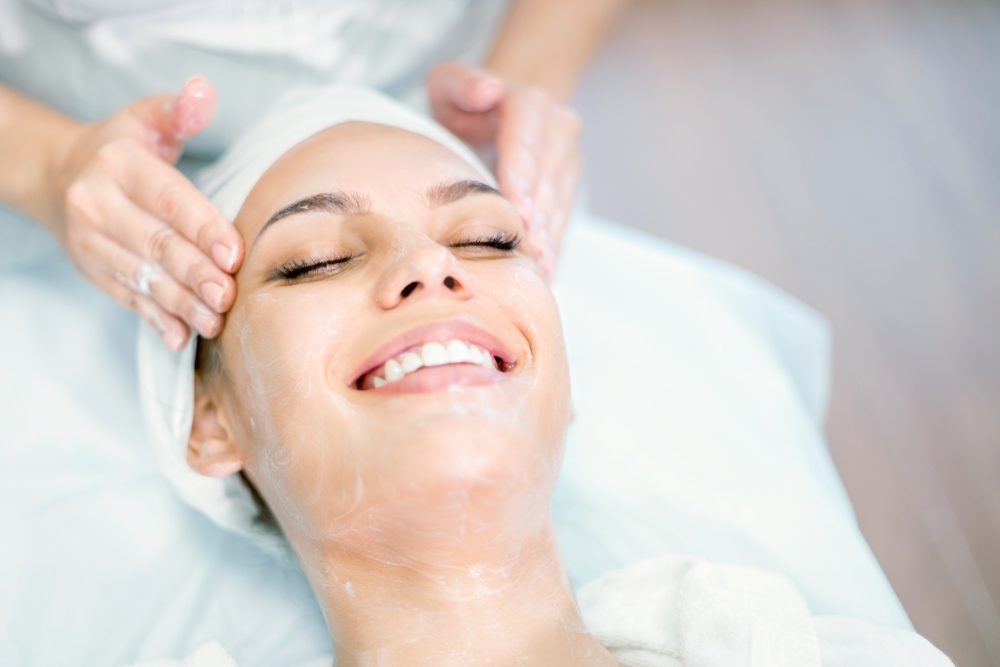 Some important things to consider when choosing your treatment provider are:
What are the qualifications of the on-site medical professionals? Are they board certified doctors?
What aesthetic facial treatments do they offer – Botox, microneedling, chemical peels, oriental facial massage, etc.?
What experience and expertise do the medical professionals have?
What are their customer reviews like?
Consider looking through their before and after portfolios to see examples of the kind of results that they can achieve
What are the MedSpa's facilities like?
If you live in the Boston Metro area or near Natick, Massachusetts, then you are lucky to have Boston's top Medical Spa, Evolution MedSpa Boston, on your doorstep!
Comparing Boston facial spas: which one is the best spa in Boston?
Evolution MedSpa
Evolution MedSpa, based in Natick, is one of the top Medical Spas in the area. Cosmetic facial treatments available at the MedSpa are provided by Dr. Eric Cappiello and Dr. Mariam Cappiello. Drs. Cappiello are both Harvard trained, board certified doctors with a wealth of experience as cosmetic specialists. Their customer reviews are exceptional as they deliver a high standard of customer care as well as amazing results!
Some of the facial treatments offered at Evolution MedSpa are:
Botox
Dermal fillers
Chemical Peels
Microneedling and Platelet Rich Plasma (PRP) facial
Dermaplaning
Skin Spa New York at Back Bay
Skin Spa New York, located in Back Bay, Boston also offers a range of facial treatments, although this is not as expansive as the options at Evolution MedSpa. Facial treatments available here include:
Microdermabrasion
Dermaplaning
Microneedling
A range of chemical peels
Treatments at Skin Spa New York are carried out by trained estheticians.
The Laser Skin Center/Medical Spa
The Laser Skin Center/Medical Spa, based in Boston is primarily a laser hair removal facility, which also offers cosmetic facial treatments, including:
Hydrofacial MD®
eMatrix™ Sublative Rejuvenation
Microneedling
Laser skincare treatments
The spa is staffed by a range of experienced health care professionals, including doctors, laser technologists and trained estheticians.
Elite Laser Hair Removal and Skin Spa
Just like The Laser Skin Center, Elite Laser Hair Removal and Skin Spa primarily offers laser skin care treatments and hair removal. They also offer a range of natural and organic facials, which focus on specific skin issues, for example a clear complexion facial for deep cleansing, an intensive rehydration facial for dry skin and a teen-specific facial.
Treatments at the spa are carried out by their team of top level certified skin care professionals using the latest laser technologies.
If you are looking for a wider choice of treatment options and the reassurance that you're being treated by a highly experienced, Harvard trained doctor, then Evolution MedSpa is the perfect choice for you!
What is the best facial treatment?
Deciding on the best facial treatment for you will depend upon what skin issue you are facing, your skin type and what you hope to achieve. If you are looking for an anti-aging treatment which will help to deal with your fine lines and wrinkles and leave you with a youthful complexion, then you may consider getting Botox or Dermal fillers. If you are bothered by your acne scarring or skin discoloration, then microneedling may be your best option. While eliminating dull looking dead skin cells and fine peach fuzz hairs is best achieved using dermaplaning.
The easiest way to decide which treatment would be best suited to your needs is to make an appointment for an initial consultation with your doctor. Here they will be able to perform a full assessment of your skin and formulate a personalized treatment plan just for you!
How much does a facial or massage cost in Boston?
This is a difficult question to answer as it will depend upon which treatment you choose to have. Once again, this is something best discussed directly with your doctor at your initial consultation. They will be able to provide you with an accurate price for your individual treatment and also discuss payment options with you.
When you add up the amount you spend on fancy skin care products, investing in a quality facial treatment that will provide you with long-lasting results sounds appealing!
How often can you get a facial treatment?
Are you not sure how long to wait in between your facial treatments? Well, this also depends upon which facial treatment you opt for and your doctor will be able to advise you on this. Here are some of the recommended times between treatments:
Botox – every 3-4 months
Dermal fillers – every 6-12 months
Microneedling – every 4-6 weeks
Dermaplaning – every 3-4 weeks
Chemical Peels – every 4-6 weeks
Are facial treatments worth it?
Cosmetic facial treatments can provide you with outstanding results, completely transforming your complexion and rejuvenating your skin. If you search online for before and after pictures of your chosen treatment, you will see just how much you can achieve. It is worth remembering though, that your results are only as good as the doctor performing your treatment. This means that it is vital for you to research treatment providers carefully before making a final decision.
Where to get a facial near me
If you live in Boston and are frantically searching online for "where to get the best facials near me", you will undoubtedly be inundated with lots of great looking Medical Spas. You will probably be faced with lists of MedSpas, including Evolution MedSpa, G20 Spa, Venus Spa and Bella Santė. At many medical spas, treatments are carried out by trained estheticians, Evolution MedSpa Boston stands out from the crowd as all cosmetic procedures here are carried out by a highly experienced, Harvard trained, board-certified doctor. What's more, the team's excellent customer service puts patients at ease and guides them gently through their treatment process.
Give the team at Evolution MedSpa Boston a call today to schedule your initial consultation. Alternatively, you can book your appointment online right now.