How much does Botox cost in Boston?
Are you wondering how much you can expect to pay for Botox injections in the Boston area? While there are lots of factors to consider when deciding whether or not to have Botox, the cost is obviously important. Of course, you don't want to pay through the roof to achieve a youthful complexion, but you should remember the old adage 'you get what you pay for'. Quality treatment from a highly skilled and qualified doctor will understandably cost you more. So, take time to compare prices between treatment providers, but be wary of deals or offers which sound too cheap – they are most likely too good to be true!
The exact cost of your Botox treatment will depend upon your treatment goals, how much Botox you will need and which areas you are looking to get treated. It is worth noting that Botox is usually priced by the "unit" in Boston medical spas.
Your Botox treatment should be tailored to meet your specific needs, therefore it is important for you to have an initial consultation with your doctor. At this consultation, he or she will discuss your goals with you and find out more about your medical history. Together you will formulate an individual treatment plan and your doctor can give you a more accurate idea of the cost involved.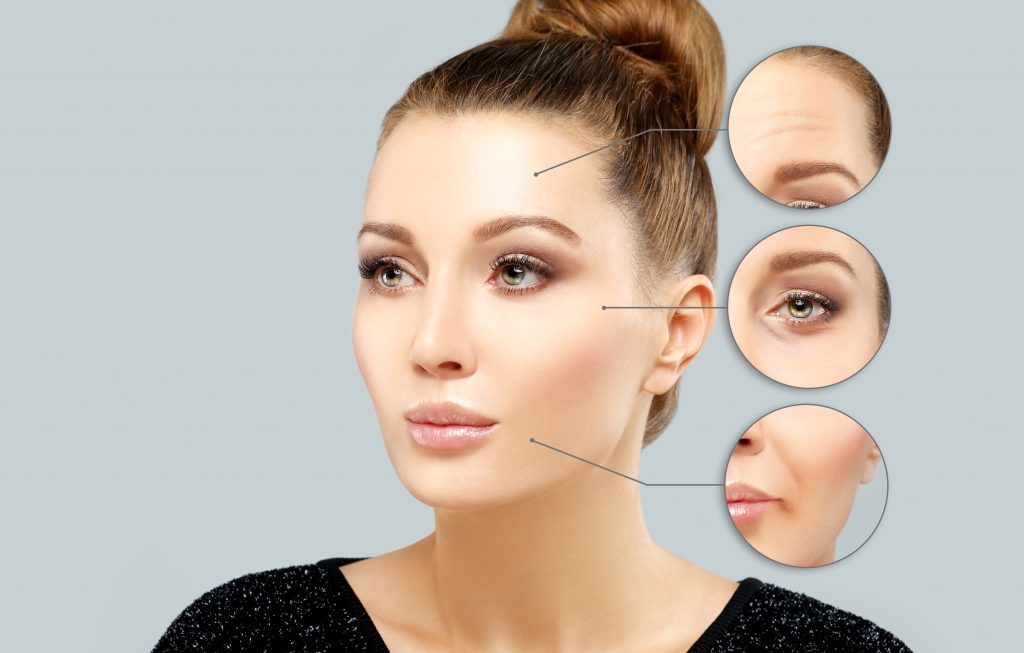 How does Botox work?
Botox is the most popular non-surgical, cosmetic treatment in the United States. So, how exactly does Botox work to give you a more youthful complexion? Botox injections contain a neurotoxin, botulinum toxin type A, which is produced by the bacterium, Clostridium botulinum. This neurotoxin targets the nervous system, blocking the release of acetylcholine and disrupting the nerve signal impulses which drive muscle contractions. This causes local paralysis of muscles, minimising the appearance of fine lines and wrinkles which develop as our facial muscles move, these are known as 'dynamic wrinkles'.
Botox is most commonly used to treat fine lines and wrinkles on the forehead, crow's feet and frown lines. Botox can also be used to treat a number of medical conditions, including hyperhidrosis, or excessive sweating.
Who administers Botox injections at a top Boston MedSpa?
The quality and longevity of the results that you achieve from Botox can be affected greatly by the person who is administering your injections. In the United States, Botox injections can be performed by various trained professionals, including physicians, physicians' assistants, nurses and plastic surgeons. Choosing to have your treatment provided by a board-certified doctor will ensure that you receive the highest quality of care and achieve the best results possible.
When choosing a Medical Spa for your treatment, make sure that you do some careful research, some MedSpas have a "supervising doctor" on staff, but injections are administered by another professional. Look for a MedSpa where physicians perform cosmetic injections themselves.
Why should you insist on having your treatment carried out by a physician? Well, less experienced practitioners, who are not as knowledgeable about facial anatomy, may be more likely to inject Botox in the wrong areas or at the wrong amounts. These mistakes can lead to undesirable side effects, such as droopy eyelids and 'the frozen face' look that many patients fear. Established cosmetic specialists will have the experience and knowledge to know exactly the right amounts of Botox to inject and where to inject it. Looking through a doctor's portfolio of before and after pictures can offer you great insight into the quality of results that they typically achieve.
At Evolution MedSpa, a top Boston medical spa, all cosmetic procedures are carried out by a board-certified doctor. Dr. Eric Cappiello and Dr. Mariam Cappiello are both Harvard-trained cosmetic specialists, who are highly skilled and experienced.
When will I see my Botox results?
As Botox works by disrupting chemical-based nerve signals within your body, results are not immediate. The amount of time that it takes for the neurotoxin to work will vary depending upon the area treated and the metabolism of the patient. Typically patients start to see results after about 24 to 72 hours, although it may take up to 5 days to notice your initial results. The maximum effect of your anti-aging Botox injections will be achieved after about 30 days.
Botox results are not permanent, typically lasting for between 6 and 12 months. This means that you will need to get regular Botox injections every year to maintain your youthful glow.
Will Botox injections make me look fake?
Something that worries a lot of patients is whether or not their Botox injections will make them look fake. It is important to remember that Botox is a very technique-sensitive procedure. This means that if you choose a highly trained medical expert, such as Drs. Cappiello, to administer your injections, then you will achieve natural-looking results, maintaining your ability to make meaningful facial expressions. Discuss your treatment goals carefully with your doctor and make sure you understand any risks and precautions involved.
Does Botox hurt?
Botox needles are extremely small, so the treatment is unlikely to hurt you. Some patients report a slight pinching feeling when their injections are administered. If you are concerned, speak to your doctor beforehand, they may be able to apply some numbing cream to your treatment area prior to your injections.
Schedule an initial consultation at a top Boston MedSpa
If you want to find out more about Botox treatment, including how much Botox will cost you in Boston, then schedule an appointment for an initial consultation at a top Boston MedSpa. Based in the Natick area of Boston, Evolution MedSpa can offer you the highest standard of care and provide you with the best possible results. Contact the office today to book your initial consultation.