As an anti-ageing remedy, Botox is more common today than it ever has been in the past. As more and more Americans seek this treatment, however, it would be wise to remember that it is still considered a 'medical' procedure – meaning that you should do your research and consider all the facts at hand before you jump in and get it done. Here is where we can help, though – read on to learn what you should consider at each stage of your journey with Botox! 
3 things to verify before you start the process:
Before you even start looking for a good botox doctor, you may need to consider the following questions:
Is botox what you really want?
While no doubt an effective anti-ageing treatment, botox has really specific indications. You should consider botox cosmetic injections if you have one or more of the following issues:
'Frown lines' or other forehead lines like horizontal creases
Crow's feet around your eyes
Smile lines and grooves around your mouth
Makeup collects in fine lines on your face
Be aware that while botox can eliminate fine lines and wrinkles, it can't do much for deep wrinkles or furrows – you may need to combine treatments with dermal fillers. If your wrinkles are largely due to dry skin, you may need to consider hydration treatments.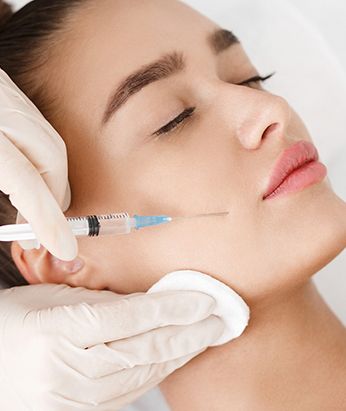 Are you aware of how the treatment works?
Before getting any cosmetic treatment, it is a good idea to learn how it works, so that you will be well prepared. Your fine lines are essentially caused by muscle activity when you smile, frown, or crinkle your eyes. Botox injections use a medication called botulinum toxin, which blocks signals from nerves activating these muscles, thereby decreasing their intensity of contraction when you perform these actions. The net result is that your face appears calmer and smoother, and the fine lines are less noticeable.
Are you prepared for the results and side effects?
The effect of the botulinum toxin on muscles is not permanent. It disappears after 3-4 months, which means that to keep your youthful appearance, you may need to undergo maintenance treatments. Common side effects of botox include excessive sweating, muscle twitching or spasms, and sometimes pain and swelling at the injection site. Most of these side effects however, are temporary and resolve in a day or two. 
3 things to look for when you choose a botox doctor
Now that you are aware of the procedure, and are sure you want to go through with it, the next step is to find a good botox doctor!
Always choose a board certified trained physician
This is non-negotiable – there are several unprofessional spas out there where you can get botox done by a non-medical person. This is risky – in the wrong hands, botox can have extremely undesirable treatment results. Always ensure that you choose a qualified medical professional who has had proper training and is board certified in esthetic medicine. In some clinics, the actual injection procedure may be carried out by a nurse practitioner; even in these cases, it is essential that the esthetic medicine physician supervises the process, and is available at all times during the procedure. 
Ideally choose a MedSpa for your treatment venue
A MedSpa offers the ambience of a beauty spa, but is run by trained medical professionals. You can ensure that you have a relaxing experience in a MedSpa, yet be reassured that you are in capable hands. Since MedSpas focus exclusively on esthetic medical treatments, you will get the benefit of highly trained and experienced staff.
Research all reviews!
At the end of the day, your deciding factor should be the voices of other patients. Testimonials on the MedSpa's website, and on third party sites can help you choose from the few you have shortlisted based on previous criteria. 
3 things to consider at your first appointment
Once you decide on a suitable doctor and MedSpa, your evaluation is not complete! Schedule a consultation with the botox doctor, and get a feel of the place before you actually decide to go ahead with treatment 
Are you comfortable with the premises and staff?
Check if the premises look clean and appealing, and if the staff are friendly and helpful. Overall, you should definitely get comfort vibes from the place before you decide to get treated here.
Look at the pricing and payment plans
You may be prepared for the fact that Botox injections aren't cheap, but ensure that the pricing fits in with what you are prepared to spend. Some clinics offer monthly payment plans to make it easier – especially if you plan a recurring treatment schedule.
Check if they offer follow-up services
If you are having botox for the first time, your doctor will want to evaluate you to check if optimal results have been achieved. If the clinic offers a follow-up service, it shows that they are concerned about the results, and you can expect continuity of care with one practitioner.   
Evolution MedSpa: Offering state of the art Botox treatment in Boston 
If you live in Boston, MA, look no further – the Evolution MedSpa matches up to all the above criteria. Our Harvard trained, board certified esthetic medicine specialists are keen to help you with your facial rejuvenation needs! To set up an appointment quickly, fill out this form online!