If you're looking at 'best botox near me', you are probably looking for a high-quality, risk-free way to eliminate wrinkles using botox injections. Yes, this is very important, and choosing the right botox provider can have a tremendous impact on your final results. But how should you choose a botox provider?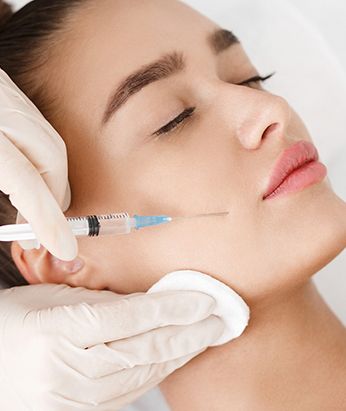 Things to check while considering a Botox provider
When you look for a botox provider near you, check out the following:
Ensure that your injections are performed by a licensed medical professional
We can't stress this point enough. The FDA considers botox injections 'medical' treatments, and as such, you need to ensure that they are carried out by experts in the field. Ideally, ensure that a doctor performs the actual procedure. In some states, nurses and physician assistants are legally allowed to perform botox, but even they must be supervised by a doctor.
Ensure that the provider is trained and experienced
Even a licensed doctor needs proper training and skill to deliver optimal results. Choose a doctor who is board certified in esthetic medicine, and who has several years of experience in performing botox injections.
Ensure that you are comfortable with the provider
A good provider will always talk to you in detail, and address your queries and concerns before jumping ahead and giving you injections. Clarify that this is the right treatment for you; a trained provider will never be afraid to decline treatment, or suggest more suitable alternatives. 
Why is it important to choose the best botox doctor?
Now that you know what to look for, you may be wondering whether all the above points really make a difference at the end of the day. It is, after all, just an injection. However, choosing the right provider is extremely important, for the following reasons: 
You get treatment that suits you
Keep in mind that botox may not actually be the right treatment for your facial lines and wrinkles. Some wrinkles run deep, and may need other treatments, such as juvaderm fillers. Or you may be more suited for chemical peels or microneedling, which may provide better results. Either way, the best person who can help you decide is a trained doctor.
Use of high quality products
A registered MedSpa will always use high-quality, genuine botox injections. You can recognize these from the 'Allergan' hologram printed on it. Each vial has a track and trace code. Using genuine, high-quality products means safer injections and better results.
Minimal side effects
Be aware that the risk of side effects from botox becomes minimal when you are in the hands of an experienced botox provider. Some of these side effects include difficulty in breathing, trouble in swallowing and speaking, and blurred or double vision. These side effects usually occur when botox is inadvertently injected into the wrong muscle. With an experienced practitioner, however, these risks are extremely low. 
Extreme variability of results 
The results of botox directly correlate with the amount of experience and skill that the practitioner has. A skilled practitioner will be able to inject exactly the right dose of botox in exactly the right location, to give you natural looking results. This only comes with proper training and experience.
What does bad botox look like? 
All of us are scared of the bad outcomes that come with botox gone wrong. This is usually the result of the provider injecting a little too much botox into your skin, or botox that isn't of proper quality. This is what 'bad botox' looks like:
Frozen face: It is a running joke that botox 'freezes' your face, making you incapable of expressing emotions. Good botox injections won't do this! Only the muscles that are primarily responsible for causing wrinkles should be treated, and even these won't be completely paralyzed.
Uneven brows: This can happen if one of your brow muscles becomes paralyzed, and can give you a long-term quizzical expression
Droopy lips: Injecting botox around the mouth is extremely technique sensitive, and unless the provider has a great degree of skill and expertise, you can wind up with a droopy mouth. You may even find it difficult to whistle or suck through a straw if this happens.  
When botox simply isn't for you
If you have specific medical conditions, including neurological disorders, your doctor will advise you to avoid botox. It may also be best to avoid botox if you are pregnant, plan to become pregnant, or are breastfeeding. A proper medical practitioner will always do a detailed medical history to ensure that you are not contraindicated for any reason, before planning the procedure.
Evolution MedSpa: Ensure optimal results from Botox injections
If you live in the Boston area, your search for the best 'botox doctor near me' is so much simpler. When you visit the Evolution MedSpa in Natick, you get the benefit of being treated by two highly skilled esthetic medicine specialists. Dr. Eric Cappiello and Dr. Mary Cappiello, who trained at Harvard, are both board-certified esthetic medicine practitioners, and have several years of experience in performing Botox injections for a wide variety of clients.
You can schedule a consultation for Botox by booking an appointment online, or by calling 617-915-2055.