Evolution MedSpa, Skin Deep MedSpa for Botox Boston on Newbury Street, Bella Sisters or others . . . which is the best MedSpa for Botox in Natick?
If you are troubled by the aging face staring back at you from the mirror, then you may be considering seeking Botox treatment in Natick, Massachusetts. Botox treatment, manufactured by Allergan, can help to reduce the appearance of facial fine lines and wrinkles, smoothing and softening your face and restoring your youthful complexion.
So, where should you begin your search for a Botox treatment provider in Natick? How do you choose which is the best MedSpa for your Botox procedure? There are plenty of medical spas in Boston which offer Botox treatment and this can make choosing the right one a daunting process. Here, we give a brief overview of some of the best MedSpas in Boston to help you with your decision: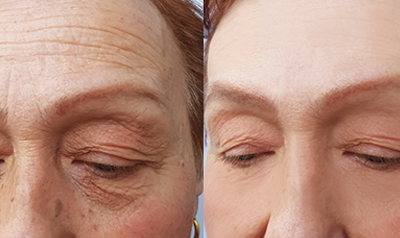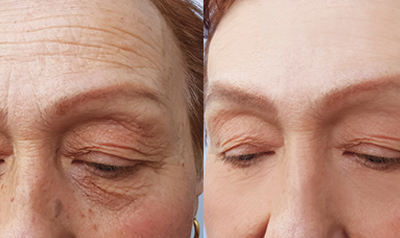 Evolution MedSpa
Evolution Medical Spa is one of Boston's best medical spas, offering a vast range of personalized treatments, including Botox, dermal fillers, CoolSculpting, Kybella and hydration therapy. Evolution MedSpa Massachusetts brings you trustworthy doctors who are highly qualified and experienced in cosmetic dermatology and aesthetics. Dr. Eric Cappiello and Dr. Mariam Cappiello are both Harvard trained cosmetic specialists who are passionate about providing patient-centered care and keeping up-to-date with the latest innovative treatments. Drs. Cappiello use their innate artistic ability and their specialized training to provide their patients with fantastic, long-lasting results.
Skin Deep MedSpa, Newbury Street
The treatments on offer at Skin Deep MedSpa are less extensive than those available at Evolution MedSpa, however, Skin Deep does offer a selection of cosmetic injectables and facial treatments.
While all treatments are performed by a board-certified doctor at Evolution MedSpa, at Skin Deep MedSpa cosmetic procedures are carried out by either an aesthetic nurse (medical spa nurse) or physician assistant. The extensive knowledge held by a board-certified physician means that they are able to offer an unparalleled standard of care, minimizing the risk of adverse effects and complications.
Bella Sisters
Bella Sisters Salon and Spa, based in Natick, also offers a slimmed-down menu of services compared to Evolution MedSpa Boston, although they do offer a number of MedSpa services, including Botox injections and dermal fillers, laser hair removal and cool slimming treatment. Similarly to Skin Deep MedSpa, treatments at Bella Sisters are performed by an esthetician.
Medical Spa by Nurse Fiona, Framingham MA and Age Perfectly MedSpa, Helen Jackman, Wellesley
These medical spas also offer a range of cosmetic injectables and skin rejuvenation treatments performed by a registered nurse or licensed esthetician, under the guidance of a Harvard trained, the board-certified plastic surgeon. 
Choosing a medical spa where treatments are carried out solely by a board-certified doctor, will ensure that you achieve the best possible results and safe care throughout your treatment. 
How does Botox in Natick work?
Botox injections contain small amounts of the neurotoxin, botulinum toxin type A, which blocks signals between your nerves and muscles. This means that the targeted muscle is no longer able to contract, causing wrinkles in the area to soften and relax. Botox works best to minimize the appearance of dynamic wrinkles, those which develop as a result of repeated facial movements.
Botox is most commonly used to treat crow's feet (lines that develop in the corners of the eyes), forehead lines and frown lines.
Botox isn't just for wrinkles. Finding Botox for jaw clenching near me and comparing TMJ botox before and after pics
While Botox injections are most commonly associated with treating an aging face, they may also be used to treat several medical conditions. These conditions include hyperhidrosis (excessive sweating), chronic migraines, overactive bladder, lazy eye and cervical dystonia (neck spasms).
Botox may also be used to treat patients suffering from bruxism, or excessive jaw clenching. Injecting small amounts of botulinum toxin into the masseter muscle (the large muscle responsible for moving the jaw), causes weakening of the muscle and prevents involuntary jaw clenching and grinding. This helps to relax the muscle, decreasing pain, tension and jaw discomfort and decreasing wear and tear on the teeth. Botox injections can also reduce the incidence of headaches that result from jaw clenching. In fact, when comparing botox for TMJ (Temporomandibular joint) disorders, the injections even help to balance out facial symmetry and soften the jawline, as treated muscles gradually shrink over time. While Botox for TMJ is not yet FDA-approved, it is considered to be an effective and safe 'off-label' use of the product.
How long does Botox in Natick take?
Botox injections are a non-invasive cosmetic treatment, requiring no anesthesia and it only takes a few minutes to administer them. Obviously, the exact amount of time that your individual procedure will take, depends upon the areas that your wish to have treated. It is best to discuss this in detail with your chosen Botox provider at your initial consultation.
Once completed, it generally takes between 7 and 14 days for your Botox to take full effect. The effects of your Botox injections will typically last for around 6 months, after which your muscle action will gradually return. You will need to have repeat injections in order to maintain your fantastic results.
How much does Botox in Natick cost?
The total cost of your Botox treatment will depend upon the areas of the face that you wish to get treated and how many injections you require. Costs can also vary considerably between different MedSpas and across different geographical locations. It can be tempting to seek a bargain, searching frantically online for 'Botox specials Massachusetts', but quality treatment from a highly experienced professional comes at a cost.
Your doctor will be able to provide you with an accurate cost for your individual treatment after discussing your requirements and goals at your initial consultation appointment.
Book an initial consultation at a top Boston MedSpa for Botox in Natick today
If you are seeking high-quality Botox in Natick, then book an initial consultation at Evolution MedSpa today. Dr. Eric Cappiello and Dr. Mariam Cappiello are committed to helping you achieve the best possible results so that when you look in the mirror you will smile at the youthful complexion staring back at you!
Give the office a call today, or alternatively book your appointment online right away!