Can Botox be used to raise your sagging eyebrows? Looking at the before and after pics of Botox for forehead wrinkles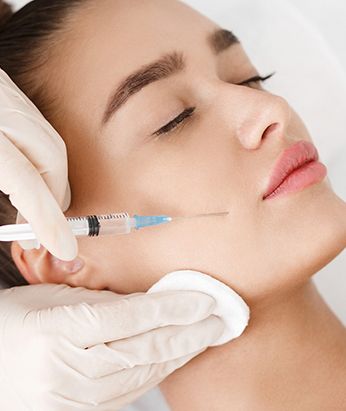 Are you fed up with your sagging eyebrows aging your face and making you look permanently tired? If you are keen to avoid treating this via surgery, then have you considered having a Botox eyebrow lift?
The forehead can be one of the most telling signs of an aging face, with the appearance of your forehead affecting your entire facial look. Your eyebrows can start to sag as you age and also begin to furrow. Worse still, wrinkles in the forehead can often make us look angry, even when we are not! Botox can dramatically improve the appearance of sagging eyebrows and forehead wrinkles by relaxing the muscles responsible for these lines, without you having to resort to a surgical eyebrow lift.
Searching online, you will be able to find many before and after pictures from real-life patients who have had Botox for forehead wrinkles and sagging eyebrows. These pictures show just how effective Botox can be at treating these aging areas. You should request to see before and after pictures from your chosen treatment provider too, so that you are able to see real examples of their work.
Botox can be used to get rid of forehead wrinkles and more
While Botox provides excellent results when injected in the forehead area, this is not the only part of the face where it is effective. In fact, Botox can be injected into many different facial muscles, to correct a number of cosmetic issues.
Botox can be used cosmetically to treat:
The area between the eyebrows
Horizontal lines across the forehead
'Crow's feet' around the eyes
'Bunny lines' along the sides of the nose
Lines around the mouth
Creases in the neck
Bumps across the chin
While Botox is best known for its cosmetic applications, it can also be used to treat a wide variety of medical conditions. These include:
Hyperhidrosis (excessive sweating)
Chronic migraines
Cervical dystonia
Overactive bladder
Lazy eye
It is wise to have your treatment carried out by a highly-skilled doctor as they will know the exact location to inject your Botox in order to achieve your desired results. Trying to get Botox cheaper, by going to an unqualified provider will almost always lead to poor quality results.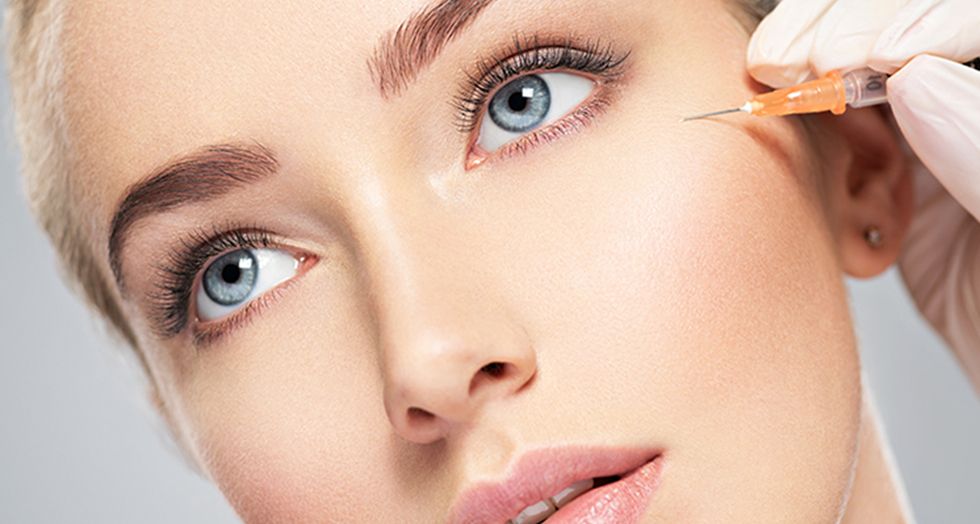 So are you a good candidate for a Botox eyebrow lift? A Botox eyebrow lift can benefit both men and women, although it is only recommended for those aged 18 and over. Botox is also not recommended if you are currently pregnant or breastfeeding.
A Botox eyebrow lift is perfect for those of us with significantly sagging skin, who want a quick solution without resorting to cosmetic surgery. Before having your treatment, you will have the opportunity to discuss your suitability for Botox in detail with your doctor at your initial consultation.
What is the average number of Botox units used for the forehead?
Each syringe of Botox typically contains a dosage of between 50 and 200 units of botulinum toxin. Botox Cosmetic's manufacturers, Allergan, recommend that 4 units are injected in up to 5 different sites of the forehead, resulting in a total of up to 20 units across the whole forehead. Many practitioners report that they use an average of between 8 and 20 units when treating this area.
Can you have light Botox in the forehead?
Light Botox or 'Baby Botox' is an alternative form of treatment, which involves injecting a much lower dosage of Botox than is used in the traditional injections. To ensure the best results with light Botox, your practitioner must be very precise with the area where they are injecting the Botox. Light Botox can be used on most areas of the face, including the forehead. By using lower doses of Botox, the risk of side effects is significantly reduced and you are more likely to achieve a more natural look.
How long does a Botox eyebrow lift last?
As with any Botox treatment, it takes around 3-7 days to see any visible results and you will need to wait for around 2 weeks to see your full results. After around 3-6 months, the results of your Botox will begin to fade, as muscle movement in the treated area is restored. This means that you will need to have regular treatments in order to maintain your excellent results.
How much does a Botox eyebrow lift cost?
Botox treatment is typically charged either by the size and location of the area you are having treated, or by the number of Botox units that are required. Therefore the total cost of your treatment will depend very much on your desired results. You may also wish to combine your Botox eyebrow lift with treatment of other problematic areas of your face, to give you a consistently wrinkle-free appearance!
Your doctor will be able to provide you with a more accurate expectation for the cost of your treatment when you attend your initial consultation. An initial consultation is the first step that you need to take on your journey to a more youthful complexion. At this appointment, your practitioner will assess your treatment goals and formulate an individual plan for you. They will discuss your medical history and ensure that you are suitable for treatment.
Boston area: Where can I find Botox near me?
If you live in the Chestnut Hill or Boston Metro area, book an initial consultation with Evolution Medspa Boston today, either by phone or online. Here, your treatment will be carried out by one of our Harvard trained doctors so you can be reassured that you will be getting the best care possible at all times.