What Is Cool Sculpting?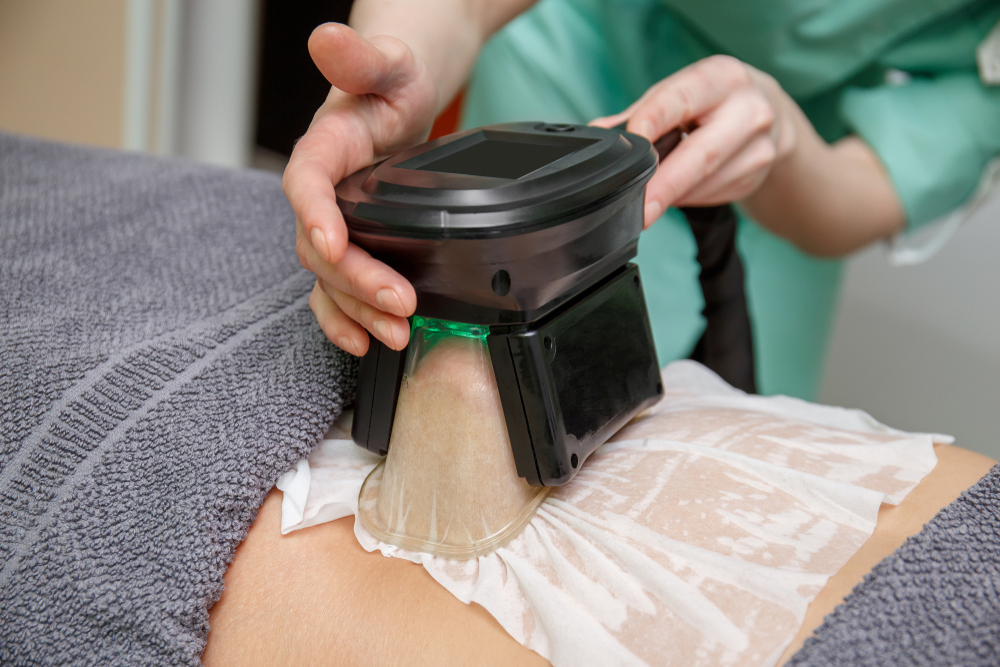 Before we answer your burning question: "Where is the best coolsculpting near me?" let's first uncover exactly what coolsculpting is and if this non-invasive medical procedure is the right choice for you.
Coolsculpting is a safe non-surgical way to target specific pockets of fat on your body that might have proven too stubborn to remove with a healthy diet and regular exercise. Scientifically known as cryolipolysis, this FDA approved procedure uses a cooling technology that eliminates fat cells by freezing them, more commonly known as fat freezing. The frozen fat cells die, dissolve, and are eliminated by the body.
Coolsculpting prices will vary depending on the area/s you wish to target, the number of treatments recommended, as well as your personal body goals.
Unfortunately, when researching coolsculpting, most people mainly focus on locating a service provider that can offer the lowest cool sculpting cost. A word of caution, there is such a thing as a botched fat removal procedure.
As with all cosmetic procedures, it is essential to only visit a trusted Medical Spa where you have access to experienced physicians. They will assist in creating a customized treatment plan to suit your specific needs and budget. Never compromise on the quality and safety of cosmetic procedures, instead contact us and request assistance in arranging the appropriate financing.
How Many Treatments Do You Need For Coolsculpting?
Coolsculpting is a permanent fat removal procedure, and most people would only require one or two treatment sessions, depending on how many areas are being treated at the same time. Each session could remove around 20% of the fat in the targeted area.
Is There Any Downtime After The Coolsculpting Procedure?
Because it is a completely non-surgical procedure, most people can return to their everyday activities immediately after the treatment, depending on the area that was treated.
How Quickly Will I See Results After The Treatment?
Coolsculpting is a great choice when you want to be discreet about a fat removal procedure, as the results are introduced slowly. No need to stumble over your words when asked how you achieved your fantastic body in such a short period! After your first session, the treated area will gradually appear smoother and more toned, until the maximum effect is reached after 2 to 3 months.
Is The Coolsculpting Procedure Painful, And Are There Any Side-effects?
Most customers report mild discomfort during the first 5 minutes of the treatment and describe the sensation as tugging or pinching while the vacuum is applied. The treated area will go numb after about 5 to 10 minutes and you may enjoy a bit of relaxing while reading, or even sleeping! Mild discomfort might be experienced immediately after the treatment, as warm blood fills the previously frozen area.
Some people prefer to take mild pain-killing medications such as paracetamol directly after the treatment. Selecting a professional Medical Spa with qualified physicians will guarantee that you experience the least discomfort possible.
What Should I Do Directly After My Coolsculpting Treatment?
As there is no real downtime needed. The only recommendation is to stay well hydrated, as this will assist your body in eliminating the dead fat cells.
Is Coolsculpting The Only Non-surgical Fat Removal & Body Sculpting Procedure?
A few other options do exist, but it is best to visit one of our physicians at Evolution Medical Spa to discuss which procedure is best suited to achieve your desired outcome.
Injectable Deoxycholic Acid
Ultrasound
Red light therapy
Laser Treatment
Frequently Asked Questions
Which Body Regions Are Most Commonly Targeted By Coolsculpting?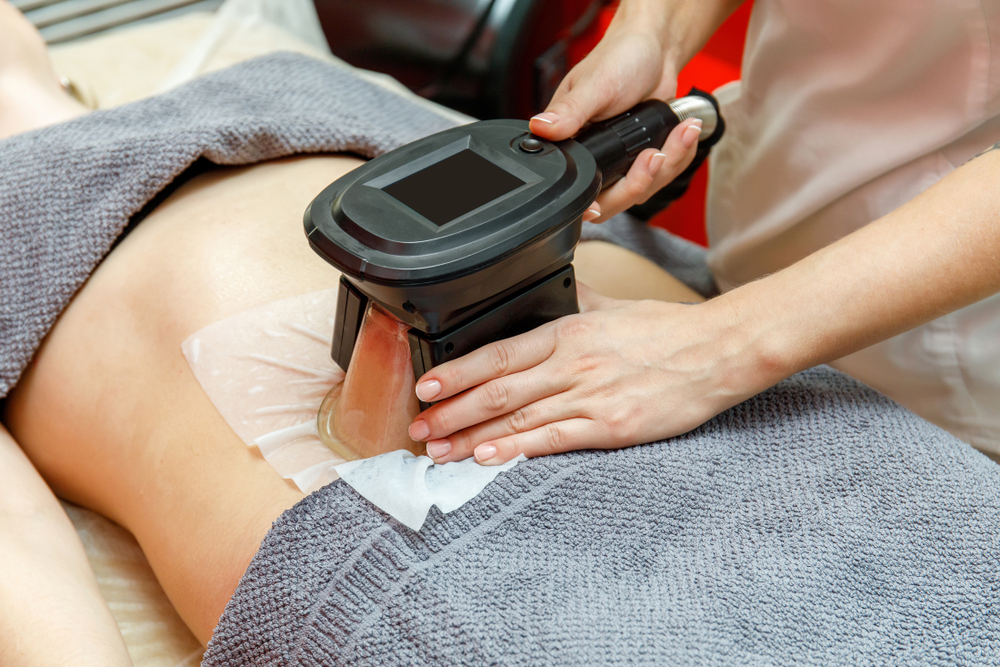 Buttocks and under the buttocks
Thighs
Flanks
Abdomen
Back
Under the chin or upper neck
Under the armpit
Do Fat Cells Ever Return After Being Removed?
Fat cells never grow back after they are removed by either Coolsculpting, liposuction, or excision. Coolsculpting, in particular, removes up to 20% of the fat volume per session, leaving another 80% that could increase in size if unhealthy habits are pursued for a long period of time. Fat cells in other non-treated areas of your body might expand if your weight is not kept under control with healthy eating and regular exercise.
Are Coolsculpting Before And After Photos Too Good To Be True?
Although we cannot vouch for other establishments out there, all our before and after photos are accurate reflections of achievable results.
Are All Coolsculpting Treatment Reviews To Be Trusted?
Unfortunately, there are many questionable establishments out there that have no qualms about posting fake coolsculpting reviews in the hope of attracting new customers. When you've pinpointed a trustworthy Medical Spa, before you make your final decision, don't be shy in insisting on first paying them a visit at their premises and meeting with the physician in person.
How Much Does Sonobello Cost, And Is It A Better Option Than Coolsculpting?
The cost between these 2 options varies considerably. Coolsculpting is generally your less expensive option as it is a non-invasive procedure. Sono Bello is a laser liposuction procedure that would require a surgeon and operating room, both at a premium price.
Does the cost of Coolsculpting Vary City By City? LA vs. Boston vs. New York
Cosmetic procedure prices differ quite a bit between the various cities. The cost of Coolsculpting in LA ranges between $800-$1500 per target area, New York's prices range between $800 – $3500. The average cost of Coolsculpting in Boston starts at around $750.