CoolSculpting Reviews and Important Questions: Is CoolSculpting effective?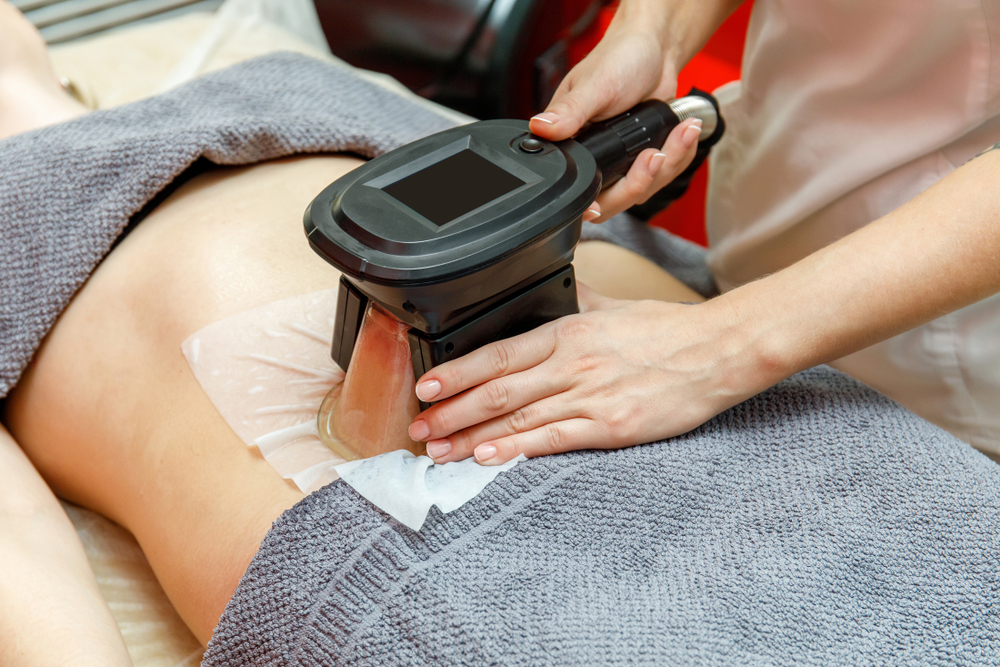 You are keenly searching to find CoolSculpting reviews to help you to determine whether or not this innovative weight loss treatment is really effective. We discuss how CoolSculpting treatment can help you to remove that unwanted fat and move you forwards on that journey towards your ideal weight.
CoolSculpting is a non-surgical fat removal treatment which uses innovative technology to freeze fat cells so that they can be permanently eliminated by the body. Read more about the process of CoolSculpting treatment here. CoolSculpting treatment is a highly effective way of eliminating that stubborn fat that you are finding hard to shift. In fact, evidence shows that once the treatment has finished working it can provide a 20-25% reduction in unwanted fat in treated areas.
The amazing results of CoolSculpting may be seen in as little as 3 weeks after treatment. However the effects continue to develop as your body flushes out fat cells for up to 6 months after treatment.
If you read CoolSculpting reviews online from people who have had the procedure, the majority report fantastic results from the treatment. They also talk positively about the procedure itself, saying that the treatment causes minimal discomfort, if any at all, and the fact that there is no recovery time means that it can be fitted easily into your daily routine.
The minority of patients who report online that they were unhappy with CoolSculpting, claim that the treatment was expensive or did not provide the results that they expected. CoolSculpting is not a cheap procedure and the best results can be achieved by paying to see a highly experienced and skilled physician. It is also important to discuss your expectations carefully with your physician so that you can be clear about the results that you can expect to see.
But what explains those bad reviews? Not everyone is a candidate for coolsculpting, and inexperienced professionals may recommend treatment when it isn't the best option. Make sure you're evaluated by an honest and qualified doctor to determine if coolsculpting is right for you.
Research into CoolSculpting treatment seems to agree that it is a both a safe and effective way of removing localised areas of stubborn fat.
A review of 19 previous clinical studies, published in 2015, reported that cryolipolysis (CoolSculpting) is a safe procedure with minimal side effects and provides a significant reduction in fat at localised areas. The authors also report that the effects of CoolSculpting treatment may be enhanced with post-treatment manual massage of the treated areas and this finding has actually been supported by several other studies too.
Many of the clinical studies that assess the efficacy of CoolSculpting present very compelling 'before vs. after' treatment pictures. These pictures are a great way to visibly see the amazing results that you may obtain if you choose to go ahead with CoolSculpting treatment.
Will CoolSculpting help me lose weight?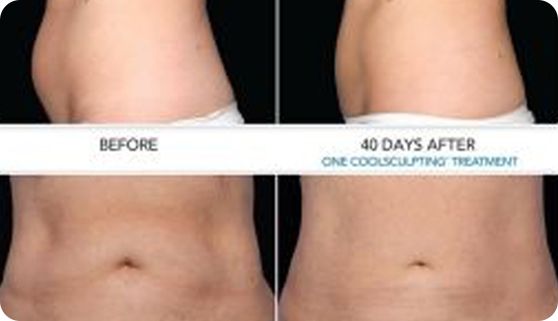 You may be wondering how much weight loss you can expect to achieve if you go ahead with CoolSculpting treatment. However, weight loss isn't really the goal of CoolSculpting.
CoolSculpting is an innovative procedure which reduces localised areas of fat by freezing fat cells and then allowing the body to naturally dispose of these cold-damaged cells. While CoolSculpting is a very effective means of fat reduction, it will not really provide much in the way of weight loss. This fat freezing treatment will give you the ability to spot treat the areas that are most bothersome to you, allowing you to sculpt and tone these targeted areas. Combining CoolSculpting treatment with healthy lifestyle measures, such as a balanced diet and exercise plan, can put you well on your way to achieving your ideal, contoured body.
Am I a good candidate for CoolSculpting?
While you may be interested in CoolSculpting treatment, you may also be wondering whether or not it is a good option for you. This is something that you can discuss in detail with our highly skilled and experienced doctors. They will be able to assess you needs and goals and provide you with a personalized treatment plan.
Some of the signs indicating that you would be a good candidate for CoolSculpting treatment include:
You are not far off your ideal body weight
You are generally in good health
You have specific areas of stubborn fat that you are looking to eliminate
You are not pregnant or planning to conceive
You are interested in a non-surgical and non-invasive alternative to liposuction, which carries few risks and requires no recovery time
One of the most common questions that patients have when considering CoolSculpting treatment is 'Are the effects of CoolSculpting permanent?' The short answer to this question is yes, CoolSculpting will provide you with a permanent reduction in fat.
When we gain weight it causes the fat cells in our body to swell up in order to make extra room for storing the excess fat. Then when we lose weight through diet and/or exercise, this causes our fat cells to shrink in size. However, fat reduction achieved by CoolSculpting treatment actually decreases the amount of fat cells in a particular area of our body. These fat cells are not replaced by the body, therefore they are permanently removed.
While CoolSculpting does permanently remove stubborn fat cells, other fat cells in the surrounding tissue can swell up if you gain weight after treatment. Therefore, to prolong the fantastic results achieved with CoolSculpting treatment, it is essential for you to maintain a healthy lifestyle post-treatment.
If CoolSculpting is something that you are considering, then it is important for you to find a trusted physician who is experienced and skilled at performing this treatment. At Evolution MedSpa Boston, our highly qualified doctors – Dr. Eric Cappiello and Dr. Mariam Cappiello, will help you to determine if CoolSculpting is right for you.