What is the cost of dermal filler treatment for dark circles at Boston's best Medical Spa
Many patients are troubled by stubborn dark circles underneath their eyes and are turning to dermal filler treatment to restore their youthful appearance. But how much do dermal fillers for dark circles cost and how can you find the best Medical Spa for your treatment?
It is difficult to say exactly how much under eye dermal fillers will set you back. This is because the price varies greatly depending on where you have the treatment done and what results you are hoping to achieve.
The cost of treatment will depend on the area you wish to get treated and how many filler injections you will need to achieve your desired results. Fillers are definitely a cheaper (and safer) option to surgery though.
It is obviously crucial to choose a reputable treatment provider with good patient reviews when having cosmetic procedures performed around your delicate eye area. Having a highly experienced doctor perform your fillers will cost you more but it is worth the extra money to ensure that you get high quality, lasting results.
At Evolution MedSpa Boston our board-certified doctors, Dr. Eric Cappiello and Dr. Mariam Cappiello, are passionate about getting you the best results possible using new and innovative solutions and techniques.
How do under eye fillers work?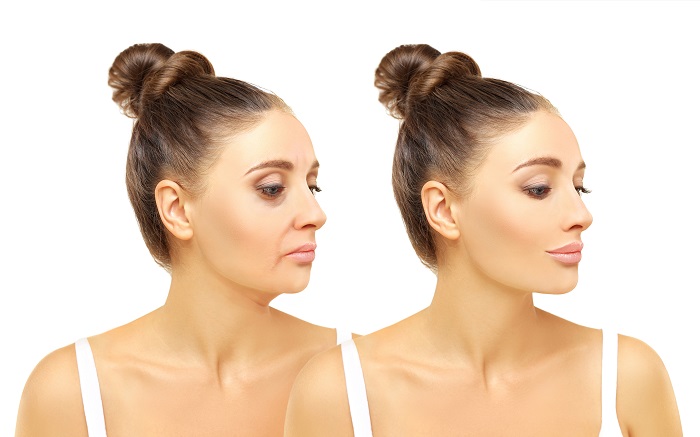 Have you tried lots of different home remedies which promised to improve the appearance of your under eye bags but have had little, if any, effect? If you have given up hope of banishing these dark circles, fear not, filler injections may be the answer for you.
The major cause of dark circles underneath the eyes is a loss of volume in the tear trough area. Fillers are injected into this area and help to plump up the skin and minimise fine lines and wrinkles, giving you a more youthful appearance. These fillers typically consist of hyaluronic acid, a substance which is naturally produced within your body. This means that fillers are generally well tolerated and cause no or minimal side effects.
Can fillers really get rid of dark circles?
So are fillers really a cure for the dark circles that you just can't seem to shift? Well, some dark circles may actually be down to genetics rather than lifestyle choices. Certain people are unlucky enough to inherit a darker pigmentation underneath their eyes, as well as thinner skin and a susceptibility to poor circulation through the blood vessels in this area. Dark circles can also occur more frequently as you get older. This is because the skin begins to lose collagen as it ages, resulting in thinner and more translucent looking skin. If this is the case for you then expensive under eye creams and a few hours of extra sleep are unlikely to give you any improvement. Seeking dermal filler treatment can help you to plump up and smooth out the skin where it is needed. This is an effective and non-invasive alternative to making an appointment with a plastic surgeon.
Widely available, online patient reviews for under eye fillers are very positive. Most patients are very impressed with the drastic improvement to their appearance. They report subtle and natural results, creating a more youthful and fresher look. Patients also state that they look healthier after treatment and as a result they do not need to use as much makeup as they previously did.
Am I a suitable candidate for under eye dermal fillers?
It is important to make sure that you choose the most suitable treatment option for you. This is something that you can discuss in detail at your initial consultation. At Evolution MedSpa Boston, our knowledgeable, friendly and approachable doctors will discuss all options with you in detail and help to determine what is the best way for you to get the results that you desire.
A good candidate for under eye dermal filler injections will:
Have problematic dark circles underneath the eyes which are due to a loss of volume
Be hoping to minimise fine lines and wrinkles underneath their eyes
Be in good health – Your doctor will take a detailed medical history at your initial consultation to ensure that treatment is safe for you
Have realistic expectations of the results that can be achieved from dermal filler treatment
Be looking for a non-invasive and non-surgical method of banishing their stubborn under eye bags
How long do under eye fillers last?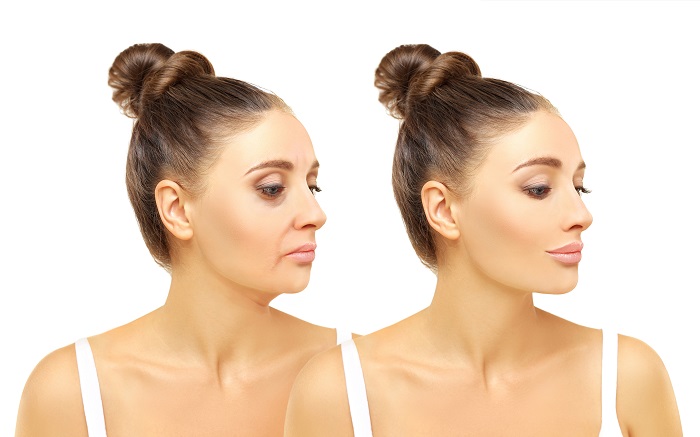 The results achieved through dermal fillers are not permanent because hyaluronic acid is naturally broken down and reabsorbed by the body. Typically, you can expect your results to last for anytime between 6 and 18 months. The amount of time that fillers last for can depend on a number of different factors, including your age, skin type, lifestyle and how your body reacts to the filler.
You can help to prolong your post-treatment results by avoiding smoking and limiting your exposure to the sun. Practicing a good skincare routine can also really help to maintain your youthful glow.
What are the side effects of under-eye fillers?
Many patients have some reservations about having injections in their delicate under eye area and so the questions 'are under eye fillers safe?" and what are the side effects of under eye fillers?" are common.
Getting your fillers injected by a board certified and highly experienced doctor helps to minimise the risks associated with treatment. Reputable treatment providers will have a good background knowledge of eye anatomy, which ensures they know exactly where to inject your fillers to get the best results possible.
There are some side effects associated with under eye fillers, however these are usually mild and self-limiting, lasting up to a few days. These adverse effects include redness, swelling or bruising around the injection site. Rarely, the filler may become visible as small bumps underneath the skin. Your doctor will discuss these side effects carefully with you during your initial consultation.
Give Evolution MedSpa Boston a call, or book you initial consultation online today. Our expert doctors will work with you through the whole treatment process to get you the results that you are looking for.