How much does dermaplaning cost? Experts from a top Boston Medspa weigh in

Dermaplaning is a firm favourite with celebs and is fast growing in popularity with the general public too. But exactly how much can you expect to pay for this innovative and effective exfoliation treatment?
As with all cosmetic procedures, the cost of your treatment will vary greatly depending on the location where you choose to have it done, the qualifications and experience of your treatment provider and your choice of treatment protocol.
Typically, the cost of a dermaplaning treatment in and around the Boston area starts at around $75 – $120.
Many spas choose to combine a dermaplaning treatment or 'face shaving' as it is sometimes referred to, with a chemical peel because they work in synergy together. By removing the outer layers of your skin via a dermaplaning treatment, a chemical peel will be able to penetrate more deeply and evenly into the layers of skin underneath, allowing it to work much more effectively.
Prices start at around $189 if you are looking to have a dermaplaning and chemical peel combination treatment.
Where to find a person/spa who does facial shaving
While dermaplaning can be carried out at home using a range of DIY dermaplaning tools, to get the best results and the safest possible care, dermaplaning should be carried out by a professional who knows what they are doing and has lots of experience doing it.
At Evolution MedSpa Boston your dermaplaning treatment will be carried out by one of our board certified and highly experienced doctors. Therefore, you can set your mind at ease that you will be in the best possible hands throughout your treatment. Our doctors, Dr. Eric Cappiello and Dr. Mariam Cappiello deliver great results and patient satisfaction and their friendly, approachable manner guarantees that you will have a positive treatment experience. Give Evolution MedSpa Boston a call today or book online to arrange your initial consultation. Drs. Cappiello will discuss your treatment options through carefully with you and also feel free to ask them any questions that you may have. They can talk through costing with you and give you information about any finance options available to you.
Derma hair removal – What exactly is dermaplaning?
So what exactly is dermaplaning and why should you get it? Dermaplaning is an innovative, non-surgical cosmetic exfoliation procedure which removes the top layers of skin from your face. It is used to minimise the appearance of fine lines and wrinkles as well as acne scarring and can help to smooth out the surface of your skin.
Dermaplaning uses a surgical scalpel to gently scrape away both dead skin cells and peach fuzz from the surface of your facial skin. A buildup of dead cells and fine hair can give you a dull and flaky complexion and can increase the risk of breakouts due to clogged pores and hair follicles. This leaves behind your healthy, fresh skin cells, giving you a smooth and rejuvenated appearance.
When carried out by a highly experienced doctor there is little risk of side effects from dermaplaning and the treatment requires no downtime. Dermaplaning is suitable for both men and women of all ages and provides great results for all skin types.
What should you expect during and after your dermaplaning treatment?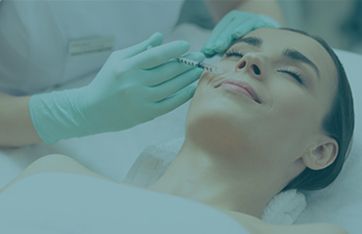 During treatment
Dermaplaning is a painless cosmetic treatment, which should feel no different to a normal close shave. During your treatment appointment, your physician will first cleanse your skin thoroughly and dry it in preparation for your treatment. Your physician will then use their surgical scalpel at a 45 degree angle and gently stroke it along your face. They will usually treat one side of your face first and then move onto the other.
If you choose to combine a chemical peel with your dermaplaning treatment then this will be performed straight after your dermaplaning is complete. Your peel will be most effective at this point as the permeability of your skin, and therefore product penetration, will be heightened.
After treatment
After your treatment you will be able to resume your normal activities straight away, although you may experience some slight redness or discomfort for a few days. The full amazing results of your treatment will become obvious after a couple of days, as the redness subsides.
Your dermaplaning results will not be permanent. You can expect them to last for around a month, after which your dead skin cells and fine hairs will start to accumulate again.
It is important to avoid sun exposure for about a week after your treatment and then to wear a good SPF 30+ sunscreen daily as your skin will be very sensitive.
Vellus hair removal: If you shave your facial hair will it grow back darker?
How many times have you heard somebody say "don't shave your hair it will grow back thicker and darker"? Well, for the record, like many other old wives tales, this simply isn't true.
The hair that you remove when shaving will grow back in exactly the same way that it grew before (except maybe a little quicker!). This is because shaving has absolutely no effect on the amount of hair follicles that you have.
Are there any side effects associated with dermaplaning?
Dermaplaning is considered to be a very low risk treatment when it is carried out correctly. Your skin may be slightly red for a few days after your dermaplaning and you will need to limit sun exposure.
Dermaplaning is not suitable for patients with active skin infections, such as acne, cold sores or infected eczema. This is because dermaplaning would spread these bacteria across to other parts of your face. Although, once treated, dermaplaning can help to reduce the appearance of any scarring left by these conditions.
Get in touch with Evolution MedSpa Boston today to book your initial consultation and find out how dermaplaning can help you.