Why is it important to find a good facial spa?
The popularity of Medical Spas is soaring as more and more people realise the amazing effects that the treatments offered can have on their complexion and confidence. It is easy to see their appeal, as Medical Spas deliver easily accessible cosmetic treatments in a luxury setting. But, with so many MedSpas around, how do you know what you should look for when choosing one?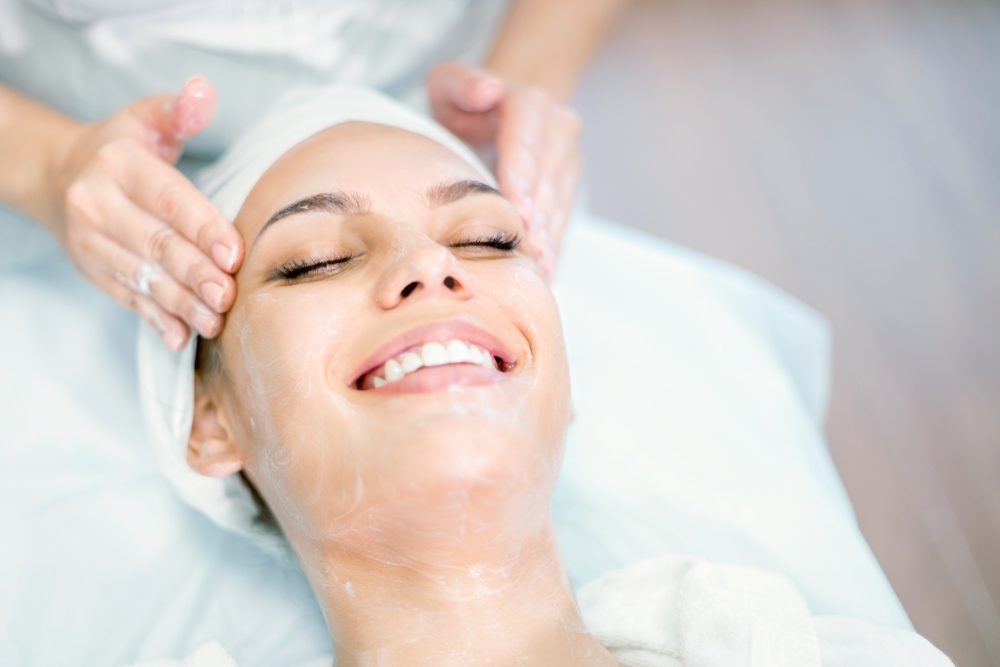 Here are some considerations for you to think about:
Most importantly, the MedSpa you choose should have vast experience and expertise in the types of treatment that you are looking to get.
Check the qualifications of all medical professionals working there
Also, check out reviews from previous patients as this can give you a very reliable insight into the practice, its clinical results and customer care
Make sure that the practice provides a tailored treatment plan, specifically made for you and doesn't adopt a 'one size fits all' approach
Visiting the MedSpa and having a chat with the practitioners can give you a good understanding of the ethos of the practice
Comparing some of Boston's leading spas
1. Evolution MedSpa
Evolution MedSpa Boston is one of the leading Medical Spas located in the Natick area of Boston. Evolution MedSpa delivers quality care and results and this is evidenced by the vast number of glowing customer reviews that they have received! All of the facial treatments that are offered at Evolution MedSpa are performed by Harvard trained, board certified doctors. Dr. Eric Cappiello and Dr. Mariam Cappiello are highly qualified cosmetic specialists with a wealth of experience in all of the treatments that they provide. The facial treatments on offer at Evolution MedSpa include:
Botox
Chemical Peels
Dermaplaning 
2. Skoah
Skoah, located in South End, Boston, offers customized facials to deep cleanse, exfoliate and extract, as well as muscle-melting massages. While offering a good variety of targeted facial treatments, the choice at Skoah is much more limited than that available at Evolution MedSpa.
3. Le Visage Spa
Situated within the Financial District of Downtown Boston, Le Visage Spa offers a number of facial treatments, including:
Facials
Peels
Dermaplaning
Treatments at Le Visage Spa are performed by a team of highly qualified estheticians.
4. Balans Organic Spa
Balans Organic Spa, Boston specializes in customized organic facials, massages and full body treatments. They also offer flotation therapy, an Epsom salt-saturated bath, to reduce anxiety, stress and pain. The spa team consists of estheticians and massage therapists.
While all of these leading spas offer a great selection of facial treatments, Evolution MedSpa stands out as the only facility where treatments are delivered by a board certified doctor. Highly qualified staff with a broad medical knowledge ensure that you are in the safest possible hands!
What facial treatment would be most suitable for you?
Your final choice of facial treatment will depend upon your goals. This is something that you can talk through in detail with your treatment provider at your initial consultation.
Here are some examples of facial treatments which target specific skin issues:
Aging skin – Botox and Dermal fillers are good options for minimising the appearance of fine lines and wrinkles. 
Stubborn facial hair – dermaplaning can help to smooth the skin's texture and remove soft peach fuzz facial hair
Acne scarring – both microneedling and chemical peels can help to minimise the appearance of acne scarring 
What is the most popular facial treatment?
Botox and dermal fillers are consistently the top two most popular, minimally invasive cosmetic treatments. Botox is ideal for targeting dynamic wrinkles which form with repeated facial movement, while dermal fillers help with static wrinkles that are always present.
Cost vs. quality
When talking about cosmetic treatments, cost and quality are strongly correlated. While it can be tempting to search for the cheapest deal or make the most of those offers you've found in a magazine, you will almost certainly get what you pay for. If you choose a cheap procedure, you will ultimately be left wishing you hadn't! Paying more for a higher standard of care is certainly worth it.
Non-surgical cosmetic procedures, such as Botox and Microneedling, are very skilled and so you will obtain the best and safest results by paying slightly more for a highly qualified and experienced practitioner. Spending more upfront will help to ensure that you don't end up paying the price further down the line – both financially and emotionally!
Should I see a dermatologist or an esthetician?
One question that a lot of patients have is 'should I have my treatment performed by a dermatologist or an esthetician?' This is a very good question as your choice of treatment provider is key to you obtaining quality results. Both dermatologists and estheticians can both provide specialized treatments and skincare advice, but what is the difference and which one should you choose?
A dermatologist is a board certified doctor with expansive medical knowledge, specialising in skin disorders and abnormalities. They have medical and surgical experience and can offer a broad range of treatments. An esthetician is a certified skin care professional who is trained to perform facials and skin cleansing treatments, the procedures that they offer will be minimal compared to a qualified dermatologist. The vast medical knowledge of a dermatologist ensures that they can accurately diagnose your skin issues, treat them appropriately and know how to effectively deal with any adverse effects.
At Evolution MedSpa, a leading results-oriented facial MedSpa based in Boston, all treatments are performed by our Harvard-trained board certified doctors, Dr. Eric Cappiello and Dr. Mariam Cappiello. Give them a call today to book your initial consultation, or alternatively book online right now.