What to expect from IV hydration in Boston
Are you feeling dehydrated after a night out or just exhausted and in need of a boost? IV hydration is the quickest way to deliver essential fluids, vitamins and electrolytes to your body.  IV fluids are transported directly into your bloodstream with 100% efficiency, bypassing metabolism by your liver and transport through your digestive system which can damage and deplete orally ingested nutrients. IV therapy has taken off in recent years thanks to plenty of celebrity social media coverage. 
IV infusions deliver a high concentration of nutrients to your body, hydrating your cells and supporting your immune system. Patients turn to IV therapy to brighten their skin, cure their hangover, rehydrate after a bout of food poisoning and boost their energy levels. If you are searching for 'IV therapy near me', you are probably keen to find out what you should expect from your treatment?
Before starting your treatment, you will firstly attend an initial consultation at your chosen medical spa. This appointment gives you the opportunity to meet with your doctor, discuss your medical history and highlight your treatment goals. Your doctor will make sure that IV hydration therapy is suitable for you and discuss the treatment process in detail with you. You will work together with your doctor to devise an individual treatment plan to address your specific needs. IV formulas can be specifically blended to benefit your symptoms.
During your treatment, your IV doctor will insert an IV line into your arm. This line will be attached to a bag of hydration solution. Depending on your treatment, your IV infusion will last between 30 minutes and 1 hour. You will be able to sit back and relax during this time, maybe read a book or catch up on some emails.
After your treatment, you will leave feeling revived and rejuvenated, with an instant lift in your mood and energy levels.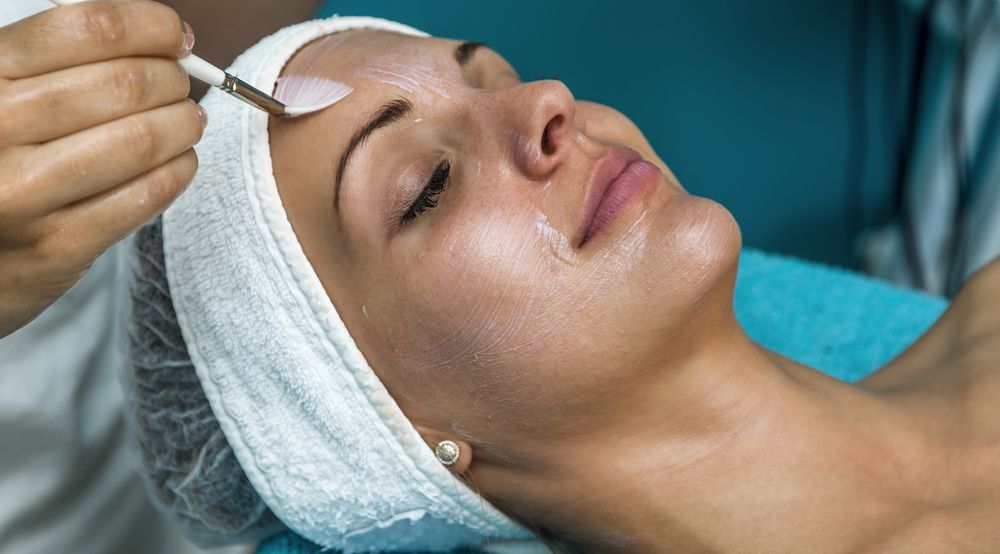 Finding an IV doctor in Boston – Medical Spa vs. the IV Doc
Have you been searching online for 'IV hydration therapy near me', 'IV drip near me' or 'hangover bar'? With so many practitioners offering IV hydration in Boston, finding a suitable IV doctor for your treatment can be a bit overwhelming.
The first thing for you to decide is whether you want to have IV therapy at home, or to attend a medical spa for your treatment. Some patients prefer the comfort of having their IV at home, through providers like the IV Doc, while others enjoy the luxury feel of being in a state-of-the-art medical spa, such as Evolution MedSpa Boston.
If you are looking for a medical spa providing IV hydration in Boston, it is a good idea to start with a quick internet search using a search term such as 'IV hydration near me' or 'IV bar near me'. This will give you a shortlist of local medical spas that offer IV hydration therapy.
To ensure that you receive the safest possible care, you should make sure that the doctor that you are receiving IV hydration therapy from is board-certified and has plenty of experience in offering this service. 
Why get IV hydration in Boston?
Why should you have IV hydration therapy, instead of just increasing your water intake or taking oral supplements?
IV hydration is a much more efficient way to stave off dehydration. As fluids enter directly into the bloodstream, they can be delivered to exactly where they need to go.
Sometimes you need more than just fluids. If you are recovering from a heavy night out, or even a bout of flu, you will need to replenish lost electrolytes and other nutrients. IV solutions should be tailor made and customized to your body.
Drinking high volumes of fluids and ingesting oral supplements can be hard on your digestive system. IV hydration bypasses your digestive system, allowing your body to retain more nutrients.
IV hydration allows you to feel better much more quickly. A hangover IV can get to work in no time, reducing your nausea, fatigue and headache and allowing you to get on with the day ahead.
IV hydration can be used to deliver immune-boosting compounds, such as vitamin C and vitamin B12.
IV hydration also flushes toxins out of your body, helping to keep your organs functioning efficiently.
A well-hydrated brain functions optimally, allowing you to concentrate, process information more quickly and make better decisions.
IV hydration therapy improves the condition of your skin, muscles and joints, helping you to look and feel healthy.
It is important to note that IV hydration therapy is not intended to diagnose, treat, cure or prevent any disease. 
How much does IV hydration in Boston cost?
There are a wide variety of IV treatments available, which can be tailored to meet your needs. The cost of IV hydration therapy varies depending upon your individual treatment blend. When you attend your initial consultation appointment, your doctor will customize a unique IV treatment for you and will be able to provide you with an accurate price for your therapy. 
Schedule an initial consultation for IV hydration in Boston
Whether you are looking for a boost after a long haul flight, or simply want to make your skin glow and increase your energy levels, IV hydration can offer you these results. Evolution MedSpa, one of Boston's top medical spas, offers a variety of IV infusions to provide your body with exactly what it needs. Evolution MedSpa is conveniently located within Natick and is presided over by some of the country's leading board-certified and Harvard trained doctors.
Give Evolution MedSpa a call today to learn more about the wide range of health benefits that IV hydration can offer you.