What to look for in a top Medical Spa in Boston
If, like so many others, you are searching for non-invasive methods of rejuvenating your face and contouring your body, then it is time to locate a quality medical spa in Boston. Medical Spas offer a wide range of non-surgical aesthetic treatments which can help to restore your confidence and boost your self esteem. Medical spas have increased in popularity with men and women of all ages over the last 20 years as more patients are turning to less invasive treatments. These treatments result in less downtime and a much lower risk of adverse effects and complications.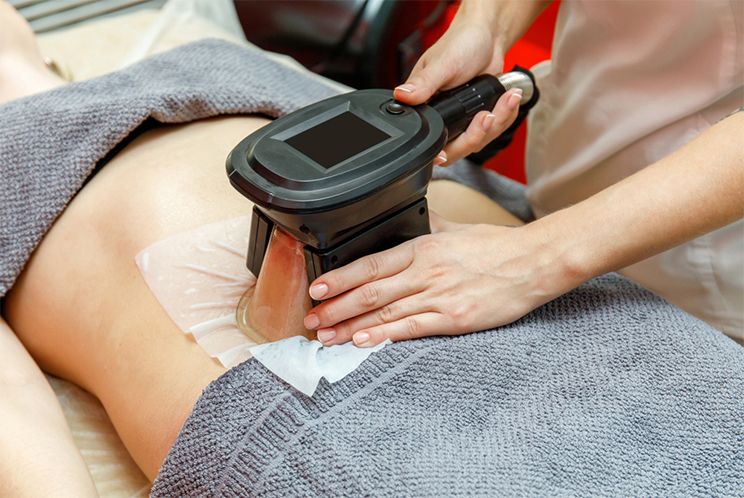 Physicians from a wide variety of medical backgrounds may be responsible for overseeing a medical spa. However, it is beneficial to find a MedSpa which is under the supervision of a board-certified cosmetic specialist. You want to be sure that your chosen doctor is highly qualified and skilled and that they have extensive experience in carrying out a range of non-surgical cosmetic procedures. Checking out testimonials from a doctor's previous patients can provide you with an excellent insight into their manner and abilities. A friendly and approachable doctor will ensure that you get the best out of your medical spa experience. Likewise, looking through before and after pictures of previous patients can help you to visualise what you could achieve.
Finding the best medical spa for your needs will take a bit of careful research. It is essential that you make the right decision to save you money and hassle down the line. Visit the medical spa first and suss out the general staff demeanour. Will the doctor give you plenty of time to ask questions and provide you with insightful answers? Will they talk you through your treatment carefully and in detail? Will they analyse the condition of your skin carefully at your initial consultation and use this to develop a personalized treatment plan? Does the MedSpa have access to state-of-the-art technology and equipment? These are the kind of questions you should be thinking about.
Medical spa vs traditional day spa
Are you wondering how a medical spa differs from a traditional day spa?  The key difference between the two is that a medical spa is run under the close supervision of a licensed doctor. This means that medical spas can offer medical procedures, such as cosmetic injectables, deep chemical peels and body contouring procedures like CoolSculpting. On the other hand, a day spa offers conventional spa treatments, like facials, superficial chemical peels and massage therapy under the care of trained estheticians and massage therapists.
If you have complex or persistent skin issues, then visiting a medical spa would be more beneficial. Medical spas still maintain the relaxed ambiance of a traditional day spa.
What treatments can you get at a Medical Spa in Boston?
Treatment at a medical spa is generally aimed at treating conditions such as acne, excess hair, excess fat and fine lines and wrinkles. The types of treatments that you can expect to find available at a top medical spa in Boston include:
Botox
Dermal fillers
Chemical peels
Microneedling
Dermaplaning
Kybella
CoolSculpting
Platelet rich plasma therapy
Laser skin resurfacing
Laser hair removal
The choice of treatments available will vary between MedSpas so make sure you find out what is on offer at your local medical spas in Boston.
What is the cost of treatment at a Medical Spa in Boston?
Medical spa treatments are not cheap but the excellent results that you can achieve are well worth the cost. Having your treatment carried out either by, or under the supervision of, a board certified doctor is priceless. Paying more to have your treatment carried out by a doctor with extensive experience will ensure that you achieve the best possible results and the safest care.
To find out more about the cost of your cosmetic procedures, book an initial consultation with your doctor today. He or she will be able to discuss the treatment with you in detail and let you know exactly how much you will need to pay.
What is the best treatment to have at a Medical Spa in Boston?
Given the extensive list of treatments available, choosing the best one for you can often be the hardest decision! Your choice of treatment will obviously depend upon what your skin or body issue is and your overall goal.
When you attend your initial consultation appointment, your doctor will be able to perform a detailed analysis of your skin condition and the issues that you want to address. He or she will also find out about your medical history and work with you to formulate a personalized treatment plan. Be sure to ask your doctor any questions that you may have or let them know if you would like them to clarify anything.
Schedule an initial consultation at a top Medical spa in Boston today
Evolution MedSpa is one of the best medical spas in Boston, located in the Natick area. Its board certified, Harvard trained doctors, Dr. Eric Cappiello and Dr. Mariam Cappiello have a wealth of experience in performing a wide range of medical cosmetic procedures. They also have lots of lots of positive testimonials from their happy patients!
Give Evolution MedSpa a call today to book your initial consultation and see how Boston's best medical spa can help to rejuvenate your skin. Alternatively, you can book your appointment online right now.