What to consider when choosing a Medical Spa near me
Choosing the right Medical Spa for your treatment can be a tough decision. The best place to start is online, with a simple search for "medical spas near me". You will most likely have many to choose from in your area, so how exactly do you narrow them down?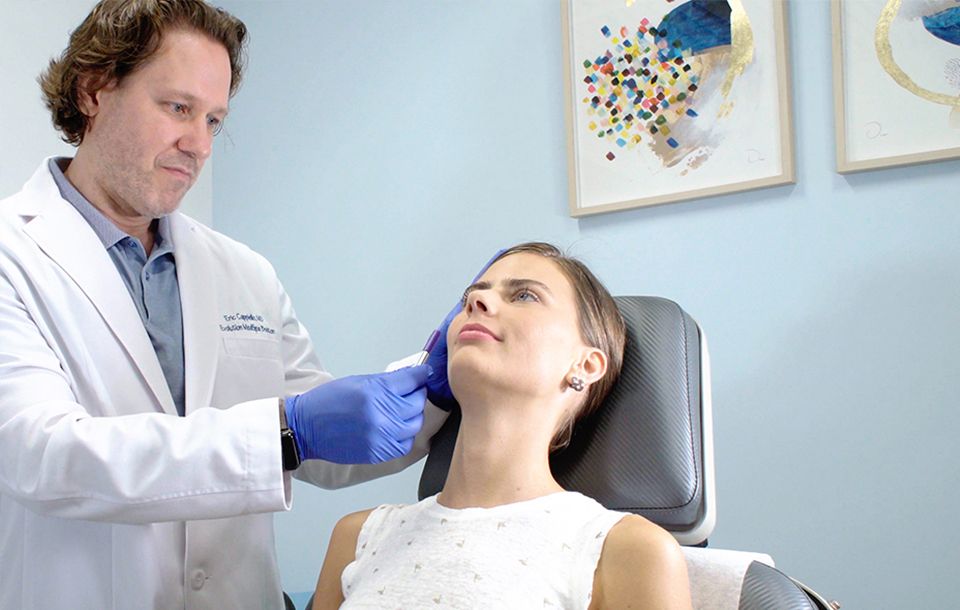 There are lots of factors to consider when choosing a good medical spa, including:
The expertise of the doctors. You should ask to see the qualifications of board-certified doctors at the MedSpa. Also, check to see if they studied at a well renowned institution, such as Harvard Medical School.
Confirm that the doctors have plenty of experience at performing the cosmetic treatments that you are seeking.
Make sure that the staff are friendly and approachable and that you would feel comfortable raising any questions that you may have with them.
Check out testimonials from previous patients. These will give you the best insight into the kind of results that the doctors can achieve.
Ensure that the facilities are comfortable, clean, welcoming and have the very latest technology and equipment.
Ideally you will want to find a Medical Spa that checks off all of these points, such as Evolution MedSpa Boston. Then you can be reassured that you are in the safest possible hands!
What services does a Medical Spa offer?
Are you aware of what services are offered by your local Medical Spas? Many people are not as the treatments available at each facility can vary greatly, depending upon the experience of the staff working there. Doing some more research into the services offered at each MedSpa is vital. Typically, MedSpas offer treatments for aging skin, acne, laser hair removal, body contouring, skin tightening and many more common skin and body issues. They offer more specialized treatments than those you get at a traditional day spa.
Examples of the kind of treatments that you can receive at a Medical Spa include:
Botox
Dermal fillers
Chemical Peels
Microneedling
Dermaplaning
CoolSculpting
Hydration therapy
Kybella
In fact, Evolution MedSpa Boston offers all of the treatments listed above!
Are Medical Spas run by doctors?
Unlike traditional day spas, Medical Spas have a board-certified medical doctor on staff and the treatments offered at a MedSpa are performed by a licensed medical professional. This enables them to offer more specialized medical-grade treatments, including Botox and dermal filler injections and deeper chemical peels. Checking the credentials of your chosen doctor is therefore essential before commiting to your cosmetic treatment. Medical Spas usually have access to more advanced state-of-the-art technology and equipment than traditional day spas. They are also designed to ensure that patients still experience the relaxing environment that they expect from their traditional day spa.
Traditional day spas focus on providing customers with standard beauty and health procedures in a relaxing environment. They are usually staffed by a range of providers, including estheticians, massage therapists, cosmetologists and nail technicians. They can offer less aggressive treatments, such as superficial chemical peels, microdermabrasions and a wide range of facials.
Should I see a dermatologist or an esthetician?
Both dermatologists and estheticians can offer you advice on your daily skincare routine. They can also both offer you a range of minor skin treatments to improve the tone and texture of your complexion. If you have a persistent and stubborn skin issue, it is essential that you visit a Medical Spa rather than a day spa, as the doctor-led treatments will provide you with more dramatic results. Obviously, if you require a more complex treatment, then you should opt to see a dermatologist straight away. Board-certified dermatologists are able to deal with any adverse effects that may occur after your treatment and can also prescribe certain medications to assist you on your cosmetic improvement journey!
How much does treatment at a Medical Spa cost?
When trying to find a suitable 'medical spa near me', you may be wondering how much you can expect to pay for your treatments. It is impossible to say exactly how much your treatments will set you back as this varies depending on lots of different factors. The location of your chosen MedSpa, the type of treatment that you are hoping to receive and the number of treatment sessions that you will need will all have an effect on the total cost.
While Medical Spas all charge different prices for their treatments, with many offering deals and special spa offers, it is worthwhile remembering to choose quality over cost. When seeking cosmetic surgery, the well known adage 'you get what you pay for' is very true. Having your treatments performed by a reputable board-certified doctor with vast experience will cost you significantly more, but you can be reassured that you will receive excellent results and very safe care.
Finding a Medical Spa near me in Boston
If you are in the Boston area and have searched for 'find a Medical Spa near me', you will undoubtedly have been inundated with choices. Having lots of MedSpas to choose from can make life more difficult, however, this is when you need to research each one carefully and find out which is the most suitable for you. The best MedSpa will have a highly qualified and experienced doctor who is friendly and approachable, offer a fantastic range of treatments and have excellent patient reviews.
Are you in the Boston Metro or Natick area? If so, Evolution MedSpa Boston is one of the top Medical Spas in this area. All treatments are performed by our Harvard-trained, highly skilled doctors, Dr. Eric Cappiello and Dr. Mariam Cappiello. Give the office a call today or book your initial consultation online.