If you have acne scarring, you may have heard that microneedling is a perfect method to heal them. But with so many places offering microneedling therapy – doctor's offices, beauty spas, and more – how to you choose the right center to suit your needs? Ensure that your microneedling center has these five attributes before you decide to get treated:
A medical microneedling center
Most people do not know this, but there is a significant difference between medical grade microneedling and cosmetic microneedling. While cosmetic microneedles can only penetrate depths less than 0.3mm, medical microneedles are versatile and can be adjusted for depths ranging from 0.25 to 2.5mm. So while cosmetic microneedles may be fine for uneven skin, if your main concern is deep, pitted scars, medical microneedling is a safer bet. You will therefore meed to choose a MedSpa, which is essentially a medical center that practices non-invasive cosmetic treatments, as opposed to a beauty spa or a cosmetic center.
Medical microneedling can also be more comfortable than cosmetic microneedling. This is because a medical center has access to the use of medical grade products, such as a topical numbing cream. This is usually applied to your skin about half an hour before the actual procedure. So even though the needles penetrate deeper, you will be a lot more comfortable because your skin is numbed during the procedure.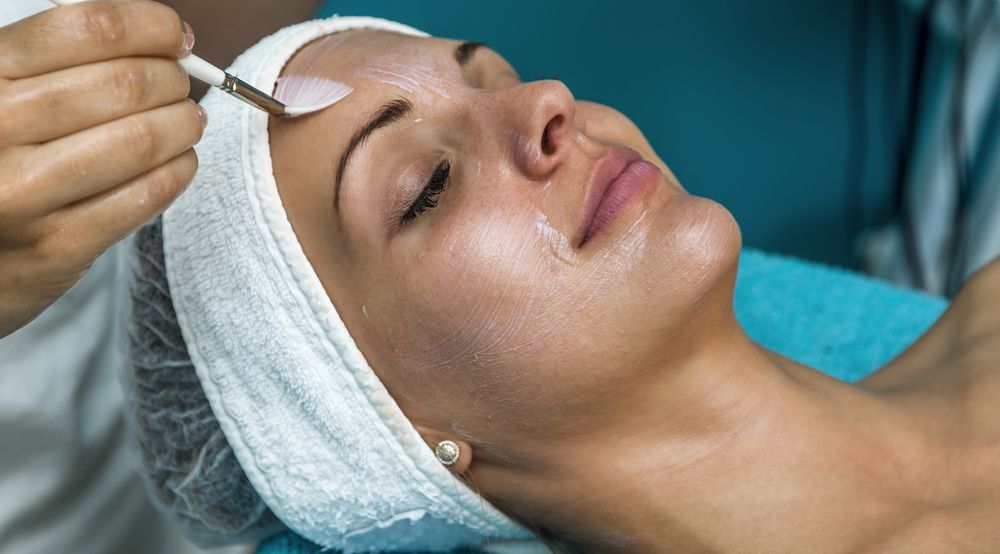 Physician trained in esthetic medicine 
Microneedling treatments are considered medical grade treatments, and must therefore be performed only under the guidance of a medical professional. All MedSpas may not have a regular visiting physician; instead, you may find that microneedling is performed by registered nurses or esthetic technicians. In the interest of safety, however, it is best to hoose a MedSpa where you can be confident of being treated by a doctor. The qualifications of the doctor are important too – ideally, you would want a doctor who is specially trained in cosmetic and esthetic medicine.
Focus on non-invasive cosmetic treatment
While you definitely want to be treated by a medical professional, you also want them to focus completely on you and the treatment that they are offering you. For this reason, it is important to choose a MedSpa which focuses completely on delivering non-invasive cosmetic treatments. If more invasive options, such as minor surgical options are offered, the focus would be split because such patients would naturally require more care and attention. 
Has great reviews
At the end of the day, the only way you can truly assess how good a MedSpa is, is to get opinions of patients who have already been treated there. How do you do this? While a personal referral is obviously your best bet, you could also take a look at reviews that have been posted about the clinic online. Third party sites like Yelp are likely to have unbiased reviews, as opposed to reviews directly posted on the clinic's website.
Fits your budget
While one would naturally expect medical grade microneedling to be more expensive than standard cosmetic treatment, there is no need to break the bank! A standard medical grade microneedling session in Boston should cost you around $399, and may be slightly more if additional treatment, such as PRP treatment is added on. Be wary of places that offer unnaturally low discounts though – always take the esthetic professional's experience and skills into account. 
How does microneedling treat acne scars?
Microneedling is a minimally invasive technique in which the multiple small needles are applied to the skin surface.  When these needles pierce the skin, a controlled microinjury is created, which needs to heal. The healing process stimulates the production of essential skin proteins, such as collagen and elastin, which help resurface the skin, lightening and eliminating blemishes and scars. This also improves skin texture and provides a healthy glow to the skin.
Deeper scars may require three to six microneedling sessions to completely disappear.
Microneedling can be combined with other techniques, such as PRP treatment, to improve results. PRP (Platelet rich plasma) is a concentrate of growth factors and nutrients that help boost collagen production. 
Advantages of microneedling over other treatments
There are other non-invasive cosmetic treatments that can stimulate collagen production. These include laser skin resurfacing and chemical peels. However, both these techniques are not suitable for patients with sensitive skin types. On the other hand, microneedling can be used in all patients, regardless of skin type. Microneedling can also heal deeper scars over time, such as ice-pick scard. This may not be possible with chemical peels. 
Evolution MedSpa: Top Center for Microneedling in Boston 
The Evolution MedSpa in Natick, Boston provides high-quality skincare through non-invasive, cutting-edge treatments. Among other facial rejuvenation and body sculpting procedures, we provide cutting-edge microneedling to address acne scars, hyperpigmentation and other skin disorders.
At Evolution MedSpa, you get to consult with two highly experienced esthetic medicine specialists – Dr. Eric Cappiello and Dr. Mary Cappiello. Both our doctors are Harvard-trained, board-certified esthetic medicine specialists. They have had several years of experience in performing microneedling procedures for a variety of patients.
If you would like to set up an appointment to meet our cosmetic doctors at Evolution MedSpa, you can call 617-915-2055, or book an appointment online.