Microneedling, also known as collagen induction therapy, is currently being touted as one of the top methods to get rid of acne scars. But with so many derma rollers available for home use, you may wonder why you need to visit a microneedling doctor at all! If you are hesitant about booking your appointment for microneedling treatment, continue reading below!
Why do I need a microneedling doctor for my acne scars? 
Any skincare professional will warn you not to try microneedling at home. This is a specialized, minimally invasive process that requires skill and expertise. Here are a few reasons you need to get professional attention for this procedure:
Medical microneedling is more effective 
The FDA does not permit home-use derma rollers to have needles larger than 0.3mm. Since these needles have shallow penetration, they may be great for evening out your skin tone or removing small blemishes; however, they are largely ineffective on deeper skin conditions, such as acne scars. Medical microneedling, on the other hand, uses needling devices with needles ranging from 1mm to 1.5mm, which means they can penetrate deeper and deliver much more effective results.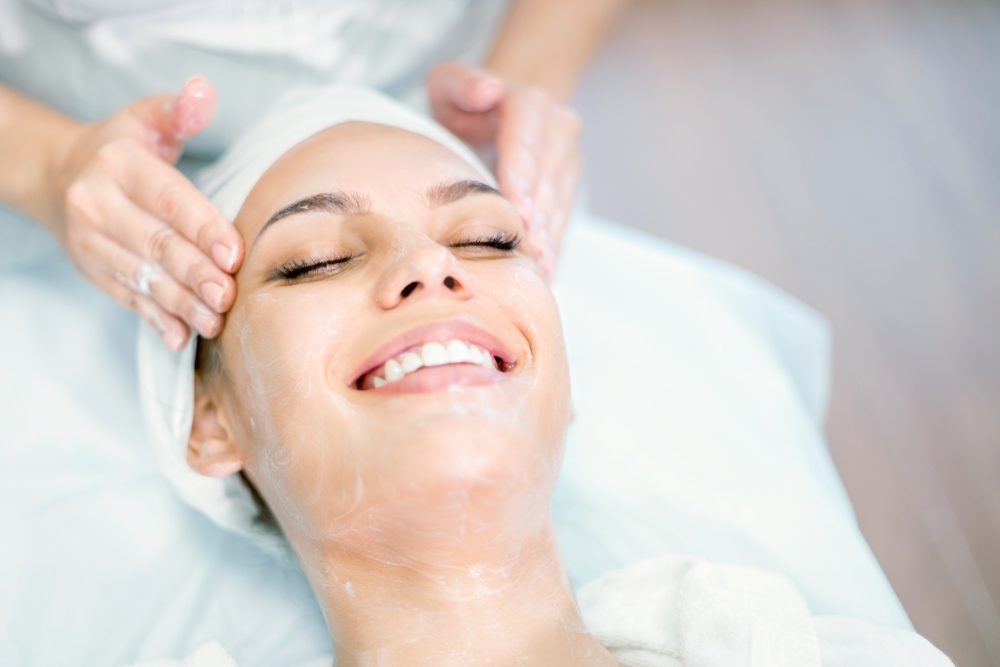 Acne scars need special attention
While active acne is annoying in itself, the worst part is the scars that they can leave afterwards. Some of us are lucky to get away with red spots or marks, while others develop deep, indented scars – often called 'boxcar', 'icepick' or 'rolling' scars. These scars all have one thing in common – they have a top layer of hard, scar tissue. This needs to be broken down before your body's natural healing processes take over. Professional micro needling needles will be able to break down the scar tissue more effectively. Collagen production then occurs and the scar is filled in with softer, plumper skin tissue.
Get on a proven skincare regime
If you have had acne, you would know that you are literally liable to break out anytime. A top microneedling doctor won't stop with your treatment sessions – they will also put you on prescription cosmetic products that are tailored to your skin type and needs. Even during and immediately after the professional microneedling procedure, your doctor may use prescription serums such as hyaluronic acid, which gets soaked up by your skin and delivers all-round great results.
Your visit with a microneedling doctor
Now that we have established the need for seeking professional microneedling therapy, you may wonder – what actually happens during the microneedling procedure? Here is a handy guide on what you need to be prepared for.
Before your appointment
When you schedule an appointment, MedSpa will give you a list of things to avoid prior to the procedure. You will be told to avoid alcohol consumption and over-the-counter painkillers, as these can blunt the body's natural healing processes. You should also avoid topical creams and serums that contain Vitamin A or retinol products. You will need to exfoliate your skin two to three days before the procedure using a mild scrub, and cleanse your skin right before your appointment.
During your appointment
The actual procedure may be performed by the microneedling doctor, or an esthetic technician under the supervision of the doctor. After cleansing your skin, the esthetician applies a layer of topical anesthetic, such as lignocaine gel, to numb your skin. The numbing process itself will take about half an hour. After this, you will feel the dermaroller running across your skin, and may even sense those needles going inside – but you will not have any pain. It will mostly feel like an intense massage. The esthetician runs the roller in all directions and across your skin, for about ten minutes. After the treatment, your skin may feel slightly hot, and to counteract this and boost wound healing, you will receive cooling hyaluronic acid serum treatment.
After your appointment
After the procedure, you will be told to avoid any activity that can cause you to sweat and open up your pores. This includes hot showers and steam baths. Also avoid exercise and strenuous activities – this is not just about the sweat! Relaxing after a medical procedure will help your body heal better. Once the local anesthetic wears off, it is normal to have some degree of tingling or burning. If this is too uncomfortable, you can request your doctor to prescribe some painkillers that would not disturb the healing process.
How does microneedling transform my skin?
When those needles roll across your skin, they create tiny punctures. These punctures break down scar tissue and create 'micro injuries' which stimulates your body to go into its 'repair and recover' mode. This means that special cells start to lay down collagen and elastin – key components of skin tissue. Hyaluronic acid, another major component of skin, contributes to the process. Over a period of time, your skin – which is usually red and swollen after the process – transforms with shiny smooth texture.
Ready for treatment? Book an appointment with Dr. Mary Cappiello
If you are looking for microneedling treatment in Natick, then Evolution MedSpa is the right place for you. Our microneedling specialist, Dr. Mary Cappiello, is a Harvard-trained, board-certified esthetic medicine specialist, and she is well known for achieving amazing results. You can schedule an appointment at our MedSpa by calling 617-915-2055.