What is microneedling and what aftercare tips should you be aware of?
Microneedling is typically performed across the face to treat scarring, wrinkles and large pores and improve the skin's texture. It involves running a dermaroller, containing lots of tiny needles, across the skin. By creating lots of micro injuries, this encourages the production of collagen and growth factors, resulting in facial rejuvenation.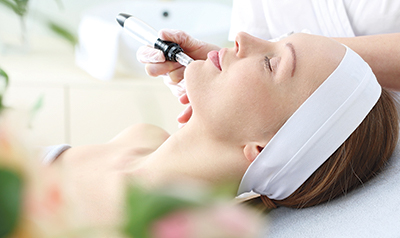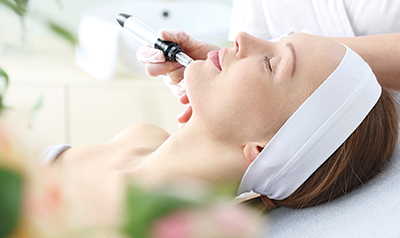 After having your microneedling treatment, experts recommend following several aftercare tips to ensure that your skin heals appropriately and you get the most out of your treatment:
DON'T use skincare products containing any active ingredients, particularly retinol, vitamin C, alpha hydroxyl acid or beta hydroxyl acid. This is because your skin will be sensitive after your treatment and these products may irritate it further.
DON'T cleanse your skin for 72 hours after your treatment. After this use a very mild cleanser and lukewarm water. Make sure that you thoroughly clean your hands before touching your face too.
Try and avoid exposure to the sun completely for the first few weeks after your treatment. After this make sure that you protect your skin using a broad spectrum UVA/UVB sun lotion of SPF 30 or above.
Avoid using tanning beds after your treatment.
Avoid using any exfoliating products or toners containing alcohol while you're skin is healing.
Avoid any strenuous exercise for about a week after your microneedling.
It is important to keep your skin well hydrated, as microneedling can dry it out. Moisturisers containing hyaluronic acid are ideal to put the moisture back into your skin.
As long as you choose to have your treatment performed by a reputable doctor, they will provide you with a suitable individual aftercare plan. A reputable doctor will also ensure that they are available for you to contact, should you have any questions following your procedure.
Can you wear makeup after microneedling?
A common question that patients have following their microneedling procedure is whether or not they are able to wear makeup straight away. Experts typically recommend waiting for around 72 hours before applying any makeup to your skin. This is because your skin contains lots of micro injuries straight after microneedling, which take several days to heal, so applying any cosmetic products may cause irritation. This doesn't mean that you can't enjoy using make up at all. You can still apply cosmetics in the areas not affected by microneedling, for example using lipstick, mascara and eyeliner.
After 72 hours you can start to apply makeup to your skin again, but try and keep it as light as possible to start with. Also, make sure that you thoroughly clean all of your makeup applicators and your hands to minimise your risk of infection.
Aftercare for microneedling with PRP
Platelet-rich plasma (PRP) can be applied to your skin following microneedling treatment, either topically or via an injection. Combining microneedling with PRP, allows your body's own platelets to support the rejuvenation of your skin, speeding up cellular turnover and healing.
The aftercare advice for patients receiving microneedling with PRP is the same as that given to those receiving microneedling alone.
How long does it take to recover from microneedling?
A microneedling facial can leave you with some redness and mild swelling for 1-2 days after treatment. Some patients compare the sensation to mild sunburn. You may also experience some localised bruising and/or bleeding.
Most patients find that their skin has recovered fully within a few days. Older patients or those with particularly sensitive skin may take up to one week to recover fully.
Carefully following the aftercare tips provided by your doctor can help to speed up your recovery.
How often should you have microneedling treatment?
Experts typically recommend that you initially have a series of 4-6 treatments and that these are spaced 4-6 weeks apart. After this you should have achieved your optimal results. Your doctor will then determine an individual maintenance plan for you based on your treatment goals.
Is it normal for your skin to breakout after microneedling treatment?
It is possible to experience a mild acne breakout after your microneedling treatment, however this is typically short-lived and self-limiting. It is important to remember not to pick at your skin during this breakout as this could lead to scarring.
Does microneedling help acne?
Microneedling, sometimes called face needling, can be really helpful at treating visible skin damage as a result of acne, such as redness, skin discolouration and scarring. Microneedling can significantly improve the tone and texture of your skin by increasing collagen production and enhancing cellular turnover. Microneedling before and after pictures, easily found online, show the dramatic results that can be achieved when treating acne scarring.
Is microneedling for acne scars permanent?
The results of microneedling are not permanent, so repeat treatments are needed to maintain your results. Your doctor will be able to discuss this in detail with you and provide you with a tailored treatment plan based on your goals and the condition of your skin.
Does microneedling work for wrinkles?
As microneedling treatment stimulates the production of collagen and growth factors, it can dramatically improve the appearance of fine lines and wrinkles. Microneedling reviews from previous patients are typically very positive when describing the effects that treatment had on their wrinkles.
As well as improving the appearance of wrinkles and acne scarring, other benefits of microneedling include:
Reducing the appearance of stretch marks
Reducing hyperpigmentation
Exfoliating the skin
Reducing blackheads
Improving signs of aging
Reducing facial oil
If you live in Chestnut Hill, Massachusetts or near the Boston Metro area and are wondering "where can I find microneedling near me", then contact Evolution MedSpa Boston today to arrange an initial consultation with one of our doctors. It is important to make sure that you have a thorough consultation with your doctor prior to any cosmetic treatment. This consultation will allow your doctor to go through your medical history and ensure that microneedling is right for you. They can also discuss the cost of microneedling in more detail with you. Drs. Eric Cappiello and Mariam Cappiello are both Harvard-trained, board-certified doctors and with their extensive medical and cosmetic experience you can be assured that you will receive the best care possible at Evolution MedSpa Boston.