You are finally ready to get rid of those facial scars, and are looking for a top microneedling specialist. What kind of specialist should you look for? Will a top esthetician do, or do you need a medical doctor? Well, before you go on to choosing the right microneedling specialist, it is important that you understand what the procedure involves. 
What is microneedling? 
Microneedling, also known as collagen induction therapy, is simply the process of making miniscule pricks on the skin with small sterile needles that are attached to a rolling device. This essentially creates tiny wounds in the skin, which stimulates the body's natural healing processes. During normal wound healing, there is production of collagen and elastin, two essential skin proteins that can essentially resurface the skin, eliminate those scars and fine lines, and promote overall skin rejuvenation.
So ask yourself: Is microneedling what I'm looking for? If you have concerns with stubborn acne scars or large open pores then this dermatological procedure is ideal for you. Microneedling is also effective for removal of fine lines and wrinkles.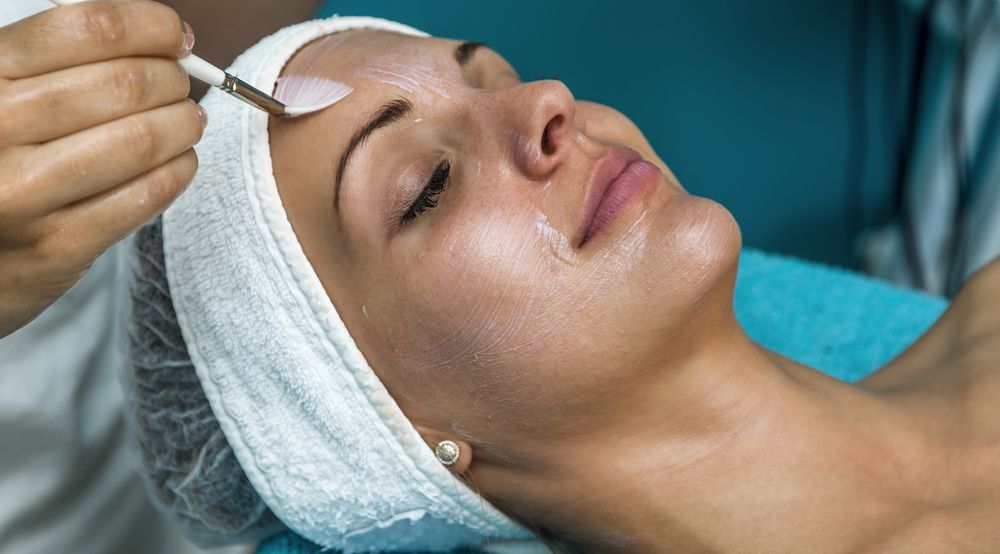 Microneedling – an extremely sensitive technique 
While it may sound simple, making tiny holes in your skin is not actually an easy job. This is a medical procedure – a minimally invasive technique that requires both skill and precision. A tiny slip of the fingers from inexperienced hands can leave your skin looking worse than before. So this is not something you should get done at your local beauty salon; it may be worth the time and investment to look at an experienced cosmetic physician who works at a reputed MedSpa.
Why choose a top microneedling specialist?
A top microneedling specialist can offer you state-of-the-art care at a MedSpa – not something that you achieve at your regular beauty spa. Here are some of the things that your top microneedling specialist has to offer:
Subject expertise and skill:
Your microneedling specialist would have had extensive training in the art and science of performing cosmetic treatments, honing their skills to perfection. As doctors, they are also well aware of any adverse reactions that are likely to happen, and how best to avoid them. 
Ability to handle diverse patients:
Every patient is unique, and your doctor is well aware of this. When you visit a microneedling specialist who is a cosmetic doctor, they are trained to ask you about your medical history, past treatments, and current treatment goals. This will help them put together a tailored treatment plan that is most suitable for you, and they will be able to explain why this plan would be the best course of action. So even if you are unsure that microneedling is the best treatment, your esthetic specialist will be able to advise you on that, and may offer add-ons or alternatives that may lead to better results. 
Can treat deep scars and imperfections:
Needles microneedling devices come in different sizes; longer needles in general can penetrate deeper and are more effective for deep scarring such as ice-pick scars or pox marks. However, any device that has a needle greater than 0.3mm is considered a Class I medical device, which means that it can only be handled by a licensed medical professional. So if your skin problems run deep, remember that you are more likely to achieve better results with a microneedling specialist.
Use of top-grade pharmaceutical products:
Usually, a MedSpa has pharmaceutical-grade products that have more powerful ingredients. This may include a more powerful topical anesthetic – which numbs your skin enough that you won't even feel the actual procedure. It also includes collagen-boosting products such as Vitamin C serums,which may be more concentrated.
Addition of enhanced cosmetic treatment if it is beneficial:
Add-on procedures can make your microneedling process much more effective. For instance, esthetic physicians often follow up microneedling with platelet-rich plasma (PRP) facial. Also called the 'vampire facial', PRP is basically a rich concentrate of growth factors that is derived from your own blood; it boosts the production of new collagen and promotes overall wound healing, leading to faster, better results. However, you would need a skilled physician for this process, who would have the know-how to draw blood and process it to extract PRP.
Gives you realistic expectations and a treatment schedule:
Microneedling is not a standard procedure, involving the same amount of time for all patients. It may take more than a couple of sessions depending upon your skin texture, problem, and treatment expectations. Once the microneedling specialist is aware of all this, he can present you with a realistic idea of how many sessions you require and how far apart you should space them. Since this would be a formal doctor's office, you will be able to schedule follow up appointments and set reminders, ensuring that you never miss a treatment on your goal to perfection! 
Evolution MedSpa: Get treated by top microneedling specialists in Boston 
At Evolution MedSpa, you can expect state-of-the-art cosmetic diagnosis and treatment that would comprehensively address your skincare concerns. Dr. Mary Cappiello, who is our resident microneedling specialist, is a Harvard-trained, board-certified esthetic medicine specialist, who will instantly put you at ease throughout your treatment journey. To consult with Dr. Cappiello, you can fix an appointment beforehand by calling the office at 617-915-2055, or simply book an appointment online.