Choosing a PRP doctor: Where can I find a good PRP doctor in Boston?
When seeking platelet-rich plasma, or PRP, treatment, you should choose a doctor who has the experience and knowledge to get you the best possible results. A top PRP doctor will prioritise your safety and care, ensuring that your treatment is both pleasant and successful.
During your initial consultation, your chosen PRP doctor should listen attentively as you discuss your concerns and treatment goals. Your PRP therapy should be tailored to address your individual needs, so it is vital that your PRP doctor understands what you are hoping to achieve.
Have a read through your PRP doctor's reviews and testimonials from previous patients. These will provide you with a better idea of the quality of care that you can expect to receive from your PRP doctor. It is vital that you use a trusted review site to obtain these, to ensure that you read unbiased opinions only.
Make sure that your chosen doctor offers you a choice of treatments. If you wish to combine your PRP therapy with microneedling, for a so-called 'vampire facial', then make sure that your PRP doctor can provide you with both of these treatments.
While cost may seem like a priority when choosing a PRP doctor in Boston, you should not make it a deciding factor. Cosmetic treatments, such as PRP therapy, are expensive for a reason. They are specialized treatments, which must be performed by a highly skilled and experienced physician. Trying to cut costs when seeking cosmetic treatment will only lead to disappointment.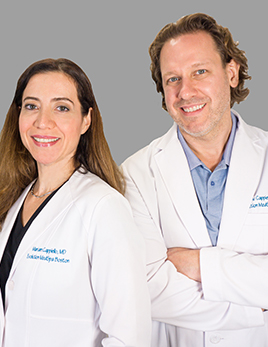 What is PRP treatment?
Thanks to several celebrity endorsements, the popularity of PRP therapy is soaring and patients usually have many questions about this innovative treatment, including "what does PRP stand for" and "what is PRP treatment?"
PRP, short for platelet-rich plasma, is a cosmetic treatment which harnesses the healing properties of your own blood to repair and renew damaged tissue. PRP therapy can be used to rejuvenate the facial skin by tightening, smoothing and improving your skin tone. Combining PRP treatment with a microneedling session can help to increase its healing effects on the skin.
Some of the issues that PRP therapy can address include:
Uneven skin tone
Fine lines and wrinkles
Sun damage and age spots
Acne scarring
Uneven skin texture
Large and clogged pores
Dull complexion
Puffiness and dark circles under the eyes
During your PRP procedure, your PRP doctor will take a small sample of blood from your arm. This will feel similar to a standard blood test. This sample is then spun down in a centrifuge to separate the plasma, platelets and growth factors from the red blood cells.
Your PRP doctor will then inject this concentrated PRP solution into your targeted treatment areas. The procedure should only take around 20 minutes and requires no downtime, so you can head straight back to the office if you need to.
PRP can also be used as a hair loss treatment, helping to naturally stimulate hair growth. It is commonly used to treat androgenic alopecia, or male/female pattern baldness. PRP is injected directly into the problematic areas of the scalp so that it reaches the base of the hair follicle.
PRP therapy is used clinically for the treatment of joint pain, chronic pain resulting from tendon, ligament and muscle injuries and as a natural alternative to dextrose prolotherapy treatment. If you are considering PRP for any of these reasons, you should seek medical advice from a qualified orthopedic surgeon.
Is PRP therapy safe?
PRP treatment is a minimally invasive procedure and it is considered to be very safe. As PRP therapy uses your own blood and natural cells, there is no risk of side effects or an allergic reaction. If you prefer to keep things natural, then PRP is the treatment for you!
PRP injections should not be painful either, although you may experience some slight discomfort at the injection site, depending upon your personal pain threshold.
As long as you choose a reputable medical spa for your treatment then you should be in safe hands! 
Am I a good candidate for PRP treatment?
As the active ingredient of PRP is your own blood, most patients are suitable for this treatment. As it is minimally invasive and doesn't use any sources of heat, PRP therapy can be used on any skin type and tone, unlike traditional laser therapy.
While PRP therapy is extremely safe, patients with certain medical and skin conditions should avoid it. To make sure that PRP is right for you, you should discuss your eligibility for treatment carefully with your PRP doctor at your initial consultation appointment.
Book an initial consultation with a top PRP doctor in Boston
If you are looking for a top PRP doctor in Boston, then look no further than Evolution MedSpa Boston. Located in Natick, Evolution offers a broad selection of cosmetic treatments, including PRP therapy and microneedling. Our Harvard trained, board-certified doctors, Dr. Eric Cappiello and Dr. Mariam Cappiello, are highly skilled and experienced in providing PRP therapy to their many patients. 
If you are looking to find help for your skin condition or hair loss, then the wait is over! Give the office a call today to schedule your initial consultation, or alternatively, you can book online.