What are some of the qualities of a good Medical Spa in Boston?
Are you seeking cosmetic procedures to help rejuvenate and replenish your skin, improve visible signs of aging or contour your body to achieve your dream figure? If so, then you will want to find a reputable and trustworthy medical spa. As MedSpa treatments have increased in popularity over the last few years, so too have the number of medical spas. A quick online search to find a medical spa in Boston will show you that there are plenty around! Although, this makes it much harder to choose the right one for you.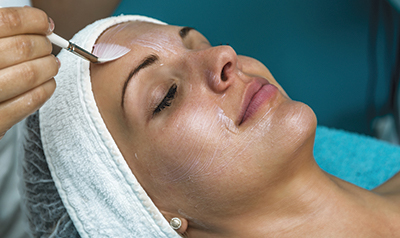 So, what should you be considering when choosing the best medical spa in Boston?
What services does the MedSpa offer? Make sure that they offer the services that you are interested in by browsing through their website. Each medical spa offers a range of different treatments depending upon the expertise of their doctors and staff. Evolution MedSpa, one of the best medical spas in Boston, offers a complete menu of aesthetic and cosmetic treatments all performed by their team of Harvard trained cosmetic treatment specialists.
What qualifications and experience do the doctors have? Try to find a Medspa which is overseen by a board certified doctor. Doctors must complete extensive training and examination to become board-certified. Those who are highly skilled and experienced are more likely to provide you with the excellent results that you are hoping for and deserve.
Read through patient testimonials. These can provide you with an excellent insight into the experience offered by a particular MedSpa. Research online to find out as much information as you can about your chosen spa. Reputable medical spas will be more than happy to provide you with before and after pictures to look through. These pictures can help you to envisage the results that the MedSpa can offer you.
What are the medical spa facilities like? Before commiting to your treatment, it is worthwhile paying your chosen medical spa a visit. Have a look around at the facilities and check that they are clean and comfortable. A medical spa should offer you a calm and comforting environment, somewhere that you can feel safe and relaxed. Also, take a look at the technology and equipment available – is it state-of-the-art? Does the MedSpa offer innovative treatments, such as CoolSculpting and Kybella?
Are the medical spa staff friendly and approachable? You need to choose a medical spa whose staff make you feel comfortable and reassured. Do they answer all of your questions and provide you with understandable and insightful information? Do they discuss all available options with you in detail before deciding on a treatment? Will they work with you to form a tailored treatment plan rather than adopt a one size fits all approach?
After researching potential medical spas carefully online, book appointments to go and take a look around their facilities. Staff at notable MedSpas will be willing to give you a tour around their premises and this is a great way of finding out more about the staff and facilities.
What services does a Medical Spa in Boston offer?
Medical spas offer a wide range of non-surgical and non-invasive treatments aimed at skin rejuvenation and body contouring. Treatments typically offered at MedSpas in Boston include:
Botox
Dermal fillers
Chemical peels
Microneedling
Dermaplaning
Kybella
CoolSculpting
Laser skin resurfacing
Laser hair removal
As all MedSpas offer a different menu of services, don't assume your chosen spa offers the treatment you would like. Research carefully to save wasting your precious time.
What are the most popular MedSpa treatments?
You may be wondering what MedSpa services are the most commonly requested? Chemical peels are a popular choice as an effective way of improving the texture and appearance of your facial skin.
Patients also favour cosmetic injectables, such as Botox and dermal fillers to reduce the appearance of their fine lines and wrinkles and improve their aging complexion.
Innovative treatments such as CoolSculpting and Kybella are fast gaining in popularity too.
Are Medical Spas safe?
As the majority of procedures offered at a MedSpa are medical treatments then you can expect them to be carried out either by, or under the supervision of, a board certified doctor. It is essential that you find out the credentials of your chosen doctor before your treatment to ensure that you get the safest possible care.
All MedSpa treatments are considered to be safe, non invasive and well tolerated. Reputable MedSpas will always make follow up care available so that you have somewhere to turn if you have any concerns or questions.
Book an initial consultation at a Medical Spa in Boston today
There is no time like the present, so schedule your initial consultation at a MedSpa in Boston right away!
Evolution MedSpa Boston is located in the Natick area and offers a broad range of non invasive cosmetic treatments. All of the treatments offered here are performed by our board certified, Harvard trained doctors. Dr Eric Cappiello and Dr Mariam Cappiello have extensive experience and a friendly and approachable manner. Book your initial appointment with them today and find out how they can help you to achieve your goals.