Considering a whole body chemical peel? Get the lowdown from the experts at Boston's best Medical Spa
You may have heard a lot about facial chemical peels (or even been lucky enough to have one yourself!), but do you know that you can also get a whole body chemical peel? Body peels work in the same way as facial ones, using chemical exfoliation from ingredients such as lactic acid, glycolic acid, trichloroacetic acid or salicylic acid. These chemical ingredients cause the upper layers of your skin to peel away, leaving behind revitalized, new and healthy looking skin. This ditches the need for physical exfoliation.
What conditions can a body peel help to improve?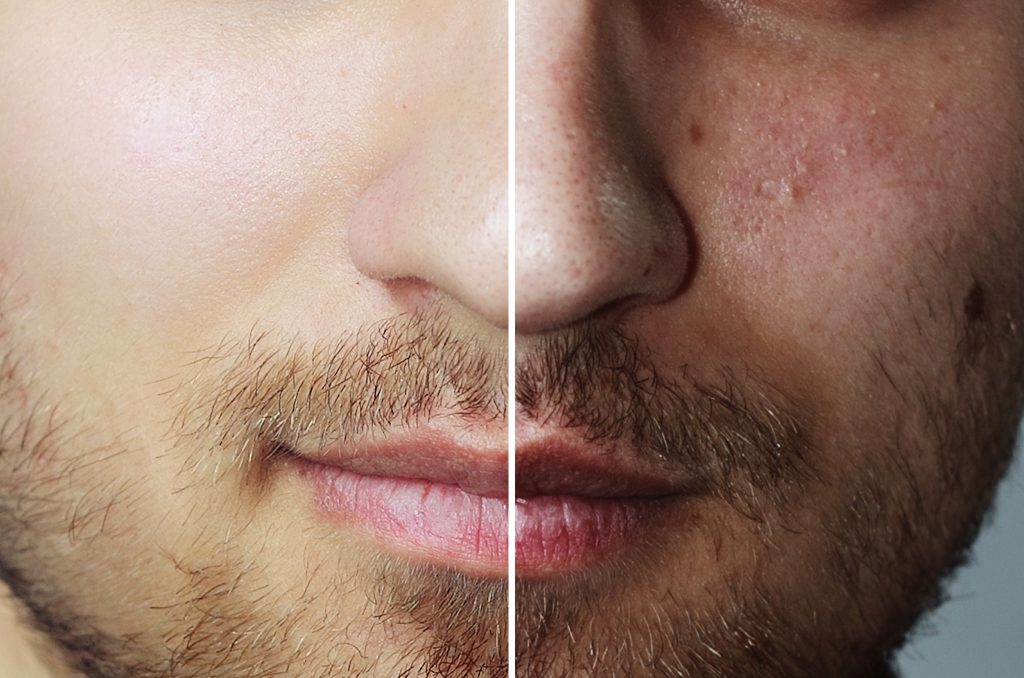 Body peels can be used to treat a wide array of skin conditions, including sun damage, acne breakouts and scarring, skin pigmentation, fine lines and wrinkles and Keratosis pilaris. Peels can be performed across many different areas of the body to target specific cosmetic issues. Some examples include:
1. Arms and legs
A chemical peel of the arms and/or legs can improve the appearance and texture of rough skin, particularly on the hands, knees and elbows
2. Body Acne
Body acne is often referred to as 'bacne' and is troublesome and hard to treat problem that many of us face, preventing us from wearing that strappy or backless dress that we love. A salicylic acid-based chemical peel can really help to improve the appearance of body acne by unclogging congested pores.
3. Dark Spots
Dark spots can occur across many different parts of the body and can be caused by hormone changes or aging. Hydroquinone is a lightening agent and therefore peels containing this ingredient are usually recommended for the treatment of dark spots.
4. Stretch marks and wrinkles
A glycolic acid peel helps to stimulate your skin's natural collagen production, therefore it can provide significant improvement in the appearance of stretch marks and fine lines and wrinkles.
Who is a good candidate for a full-body chemical peel?
If you are troubled by any of the conditions mentioned above, or are keen to even out your skin tone, then a body peel could be right for you.
Chemical peels are most effective on light haired and fair-skinned patients. If you have a darker skin tone then you may still achieve good results, however your risk of hyperpigmentation is much higher. This is because a chemical peel causes your body to respond by producing more melatonin. If you do experience discolouration, then this can be difficult to rectify.
Other patients who may be unsuitable for a whole-body chemical peel include those:
With current skin conditions or those taking medications which make the skin more sensitive
Who have recently used certain acne treatments
With a history of experiencing abnormal skin scarring or hyperpigmentation
It is best to book an initial consultation with your chosen physician to allow you to discuss your suitability for treatment with an expert. They will be able to do an in-depth analysis of your skin condition and decide the best approach for your treatment.
With so many different types of chemical peels available, you might be feeling a bit confused. How do you choose the right one for your specific skin type and cosmetic issues? The expert guidance of a highly skilled and qualified doctor can help to make this difficult decision easy. Talk everything through in detail and ask all the questions that you need to during your initial consultation with your doctor.
Do body peels cause any adverse effects?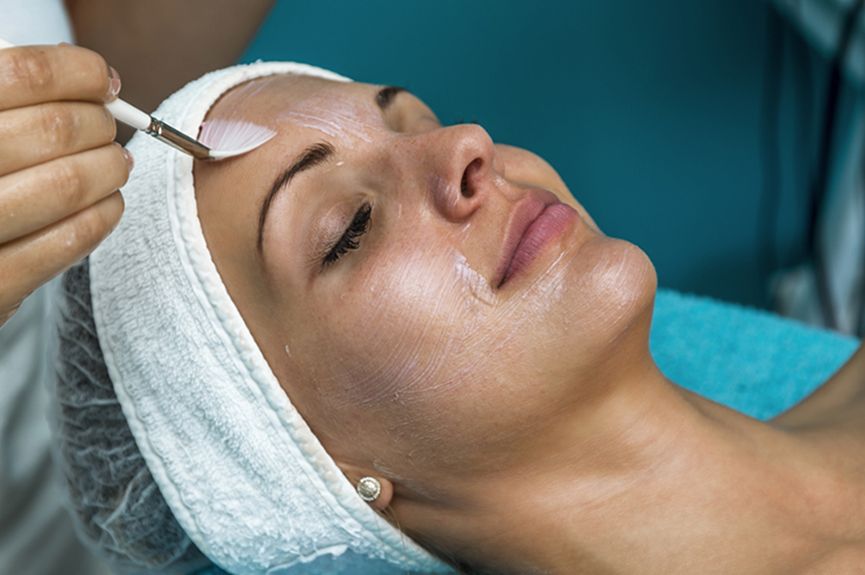 Chemical peels are considered to be very safe, however as with all cosmetic procedures, they do carry the risk of some adverse effects. Peels can commonly cause localised redness, swelling and irritation of the skin. Rarely they can cause hyperpigmentation of the skin, scarring or infection. To limit your risk of adverse effects it is wise to leave your peel to a professional and book an appointment at a well respected Medical Spa, such as Evolution MedSpa Boston if you are from the Boston area.
It is worth noting that chemical peels do cause peeling of the skin, however, this is your body's normal response to the treatment and is in fact how the treatment works, so do not be alarmed when you start shedding your skin's top layer!
How long will it take to see results from your body peel?
Once the initial redness and swelling wears off and the peeling begins to settle down, you will start to see the amazing results of your chemical peel. This can be in as little as a few days after a superficial peel. It will take longer for the results of a medium or deep peel to be visible as the healing process will be slower. In fact, it can take several weeks or even longer to see the results of a strong peel.
The price of a chemical peel will depend upon the type of peel that you have performed and the length of time required for your treatment. It will also vary based on the qualifications and expertise of your treating physician. Make sure to discuss what costs will be involved with your doctor when you attend for your initial consultation.
Compared to other cosmetic procedures, chemical peels are a relatively cheap way of significantly improving the appearance and texture of your skin. You may be tempted to cut costs even further and book a cheap peel or even try an at-home one. However, it is really not worth taking the risk just to save a few bucks. Paying a reasonable price for your treatment will guarantee that you get the best and safest possible care.
At Evolution MedSpa Boston, you will be treated by one of our Harvard trained cosmetic specialists. Dr. Eric Cappiello and Dr. Mary Cappiello have a wealth of experience and a huge number of highly satisfied previous patients. They are passionate about achieving the best possible results for you and will provide you with friendly and professional treatment throughout your appointments with them.