How much does CoolSculpting cost?
The typical cost of CoolSculpting at Medical Spas across Boston starts at $750 per application. However, the total cost of CoolSculpting treatment can vary significantly from patient to patient as it is dependant upon the size and location of the treated area and how much fat tissue is concentrated in this area. It also depends on your individual goals, what you are hoping to achieve and how many treatments you will need to get to this point.
Popping in for a consultation with our experienced doctors can provide you with a personalised treatment plan and cost.
The cost of CoolSculpting can also vary depending on which Medical Spa is chosen. It can be very tempting to search for the cheapest CoolSculpting price, however the best way to see good results is to see a physician who will evaluate you carefully, listen to your goals and concerns and to develop an individual treatment plan which focuses specifically on the areas that bother you. They will also provide you with realistic expectations and show you CoolSculpting reviews from previous clients. CoolSculpting is a costly treatment, however it is extremely effective and therefore it is very important to be seen by a skilled and reliable doctor.
What is CoolSculpting?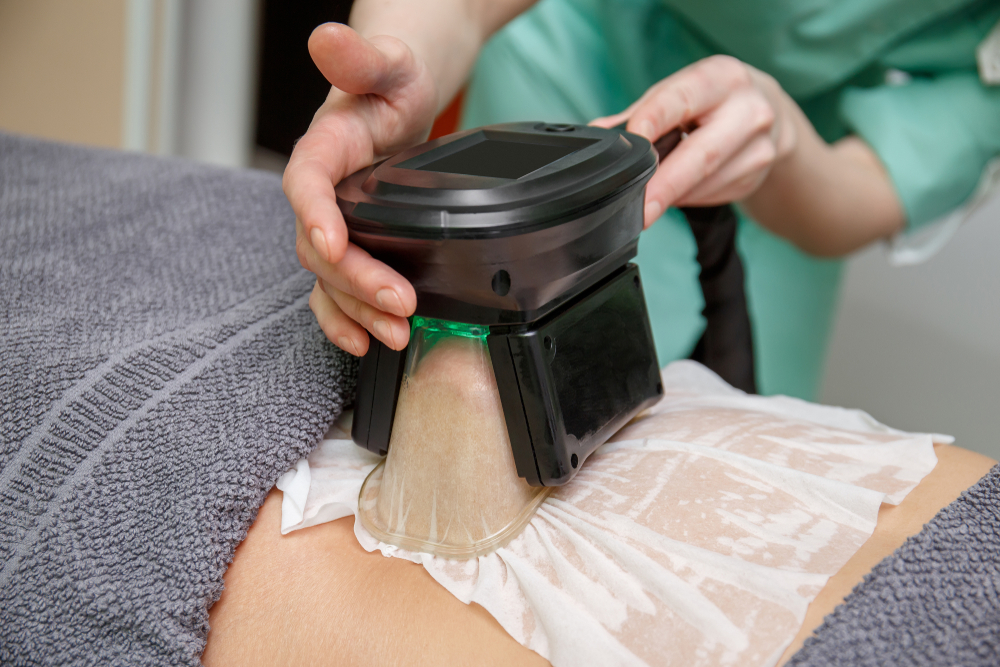 CoolSculpting is a safe and effective fat reduction, body sculpting treatment. It provides a non-invasive and non-surgical means to reduce fat and shape the body, which can give fantastic results.
CoolSculpting provides permanent results which can give a 20-25% fat reduction in the treated area. Treatment can target specific areas of the body which you may not be happy with. CoolSculpting can also provide excellent fat removal results in those troublesome areas which remain unaffected by a healthy diet and exercise.
CoolSculpting before and after images really demonstrates the amazing and long-lasting results that can be achieved with this treatment.
So how exactly does CoolSculpting work?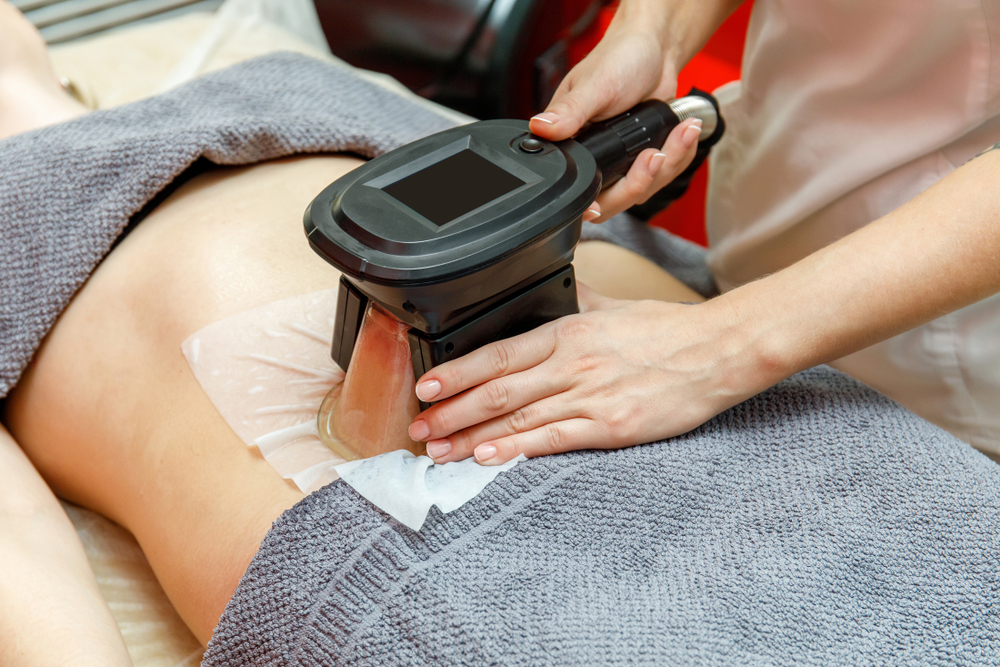 Fat cells freeze at a lower temperature than the surrounding water that is present in your body. Therefore, CoolSculpting technology takes advantage of this and uses a controlled cooling method to selectively freeze and destroy fat cells in targeted areas. Your body is then able to naturally process and permanently remove the destroyed cells. This means that your problem area or areas of fat are effectively shrunk.
Different sized applicators are used to target different areas of fat on the body.
CoolSculpting can be performed on various areas of the body, including:
Upper arms
Outer and inner thighs
Back
Flanks
Abdomen
Is Fat Freezing with CoolSculpting a safe procedure?
You may be concerned about the safety of CoolSculpting when comparing it to the alternative surgical options. CoolSculpting is a safe procedure, which requires no recovery time as it is a targeted treatment, meaning that there is no damage to any of the surrounding tissues. The technology used to carry out CoolSculpting contains inbuilt sensors which shut down the equipment if they detect that the skin is becoming too cold. Side effects from the procedure are minimal but some patients may experience some localised redness, swelling or a tingling sensation. These side effects usually pass very quickly.
CoolSculpting provides patients with a non-invasive, yet effective alternative to liposuction and other surgical options.
CoolSculpting is not a painful procedure. Some patients describe feeling an intense coldness or a tugging sensation when the treatment is first started, often for the first five to ten minutes. However, the very cold temperatures used for the treatment provide a numbing effect and so these initial sensations are usually short-lived. If you read reviews of coolsculpting online, you'll see very few people complain about the discomfort related to the procedure.
Each treatment procedure usually lasts for around 60 minutes. This means that you can even fit the treatment into your lunch break and go straight back to work afterwards. Many patients describe the procedure as relaxing and a perfect chance to unwind or to catch up on their backlog of emails! It is definitely worthwhile bringing something along to keep you occupied for an hour and to wear loose and comfortable clothing. Having a snack handy can also be helpful to make sure that you don't get hungry while waiting!
How many treatments do you need for CoolSculpting?
The amount of CoolSculpting treatments needed varies between patients. It can depend on several factors, such as how your body reacts to the treatments, whether you also incorporate healthy living into your treatment plan by following a healthy diet and exercise regime and your personal expectations of the treatment.
Typically, patients can expect to receive between one and three fat freezing treatments for each problem area. Many patients report amazing weight loss results after only one treatment and therefore do not need any further treatments. Some patients opt for a second or third treatment to boost their results. Our highly trained physicians will be able to work closely with you to determine the optimum number of treatments to achieve your desired results.
It can take some time for you to see the results of CoolSculpting. This is because it takes time for the body to naturally process and remove the destroyed fat cells. You should start to see the initial results of the treatment after three weeks. The maximum effect of the treatment will be reached after around six months. This slow development of fat reduction mimics that seen in natural weight loss.
If you think that you would be a good candidate for CoolSculpting treatment, it is important that you get assessed by a good doctor in order for you to receive the best results possible. To learn more about this innovative and highly effective fat reduction treatment, contact our highly skilled and experienced doctors – Dr. Eric Cappiello and Dr. Mariam Cappiello at Evolution MedSpa Boston.