What is CryoCorrect treatment and how can you benefit from it? Get the inside knowledge from the experts at a top Boston Medical Spa
What is CryoCorrect treatment?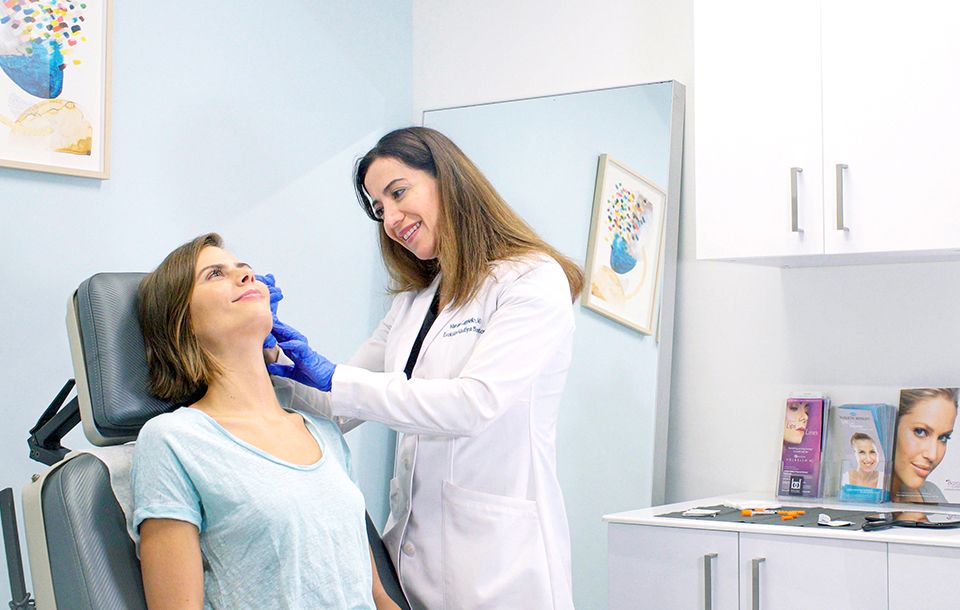 CryoCorrect treatment provides an innovative and non-invasive method for the correction of localised, benign skin imperfections such as sun and age spots and the removal of skin tags. This procedure can be performed in the comfort of your doctors office using cryotechnology to freeze away discolored skin cells. The Skinceuticals CryoCorrect Precision CO2 pen delivers a precise blast of liquid carbon dioxide (CO2), which painlessly and gently freezes away your skin imperfections, while leaving healthy surrounding cells intact.
So why has Skinceuticals developed a cryopen which utilises the freezing power of liquid carbon dioxide? Carbon dioxide is capable of freezing skin at a much milder temperature than liquid nitrogen which has been traditionally used for cryotherapy. This means that it offers a more comfortable and less aggressive freeze and the risk of damage to surrounding healthy tissue is drastically reduced.
CryoCorrect treatment is very quick – with the total procedure taking only a few minutes. This makes it a much quicker (and more cost-effective!) alternative to traditional laser therapies. There is no downtime associated with the procedure either, so as soon as you are finished in the doctor's office you can get straight back to your normal routine. CryoCorrect treatment has a much faster healing time than alternative methods and you may only need one treatment to eliminate your bothersome spot completely.
You are researching CryoCorrect treatment as a way of eliminating your skin blemishes without unnecessary invasive treatment, but how do you know if you really are a suitable candidate for this treatment?
CryoCorrect can provide fantastic results for both men and women. If you are generally happy with the way your skin looks, but are looking to treat some distinct imperfections on either your face, body or hands, then CryoCorrect could be for you.
CryoCorrect can also be used as a follow-up to a chemical peel or facial to touch up any remaining flaws.
Your suitability for treatment is something that you can discuss in more detail with your physician when you attend for your initial consultation. They will be happy to answer any questions that you may have and will be keen to provide you with all of the information that you need to make an informed decision about your treatment.
By choosing to have your CryoCorrect treatment at a reputable MedSpa, under the care of a board-certified doctor, you can be sure that you are receiving the best care possible and will benefit from amazing results! Evolution MedSpa Boston is a highly respected establishment within the Chestnut Hill area of Massachusetts. The physicians at Evolution MedSpa Boston, Dr. Eric Cappiello, and Dr. Marian Cappiello, are experts in cosmetic dermatology and aesthetics and have extensive training and experience. Contact them today to learn more about CryoCorrect treatment and find out how it can benefit you.
When can you expect to see results?
If you go ahead with CryoCorrect treatment, how quickly will you be able to see results? Typically, patients report seeing new, healthy skin emerge around 2-3 weeks after treatment. It may take between 4 and 12 weeks for the healing process to be complete.
What kind of results can you expect from your treatment?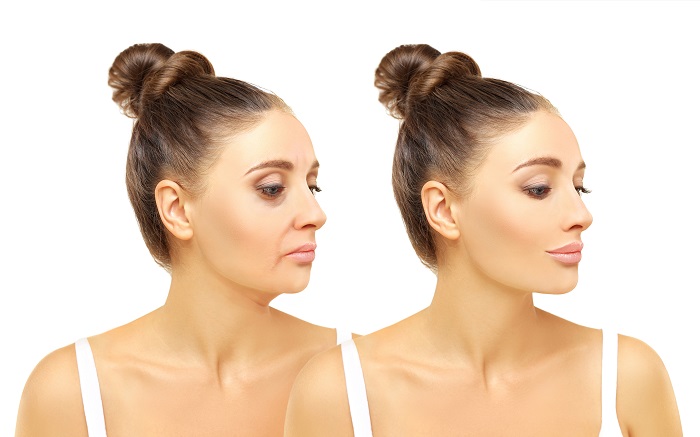 Cryocorrect has been shown to be highly effective at decreasing both the size and intensity of age and sun spots and removing skin tags. Results can often be seen after just 1 treatment session!
Before and after pictures available online reveal the kind of dramatic results that you can expect to see after your treatment.
How long will your results last for?
The good news is that the amazing results that you achieve through CryoCorrect treatment are permanent! Clinical evidence suggests that permanent results can be obtained after as little as 1 or 2 treatments.
Is CryoCorrect treatment painful?
Obviously you will be keen to find out if CryoCorrect is likely to cause you any pain before embarking on treatment.
You will be pleased to hear that CryoCorrect is considered to be relatively painless. The most that you can expect to experience is some minimal discomfort, such as a cooling or tingling/stinging feeling. This should pass relatively quickly.
Are there any side effects associated with CryoCorrect treatment?
Cryotherapy using the CO2 cryopen has been well established as a safe and effective treatment. However, as with any cosmetic procedure, there is a risk of some side effects. These are typically temporary and mild, including some localised redness and swelling.
Cryotherapy can rarely lead to localised scarring. However the risk of this is significantly lower with the CO2 cryopen system when compared to other methods.
Cryotherapy can also damage hair follicles. Therefore if the procedure is performed close to areas of hair, you may experience some slight hair loss.
Very rarely, CryoCorrect treatment may lead to superficial nerve damage. This can result in temporary feelings of tingling or numbness in the treated area which can last for a few months.
Contact our doctors at Evolution MedSpa Boston today to find out more about how this innovative treatment can help to treat your problematic skin lesions. You can give them a call or book an initial consultation with them online.