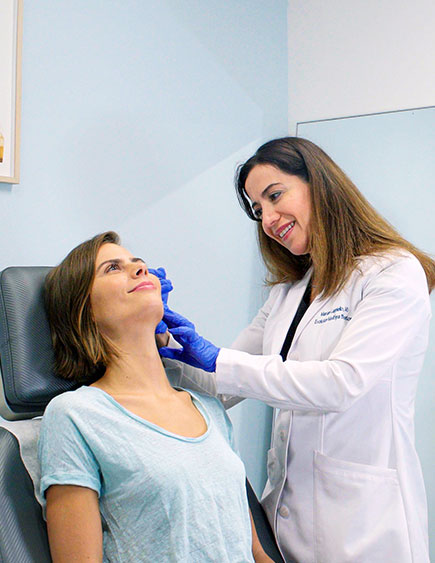 If you have been troubled recently by sun spots, age spots or unsightly skin tags, CryoCorrect treatment may be the answer to your troubles. CryoCorrect treatment provides a non-invasive way of removing those unsightly imperfections and leaving you with a clear, unblemished complexion.
So how much can you expect to pay if you are looking to get CryoCorrect treatment carried out within the Boston area? It is difficult to give an accurate fixed price for this treatment as it varies depending on the size and location of the treated areas. This is something that you can discuss in detail with your practitioner when you have chosen a suitable Medical Spa for your treatment.
Typically prices start from around $59 and discounted prices may be available for multiple lesions that are treated at the same time.
It is important to choose your treatment provider carefully in order to achieve the best results possible from this innovative treatment. Give our well-respected doctors here at Evolution MedSpa Boston a call today to book your initial consultation, find out more about CryoCorrect treatment and discover if it is the best option for you.
What is CryoCorrect treatment?
CryoCorrect treatment provides a quick and painless way to remove bothersome skin lesions, such as sun spots, age spots and skin tags. This treatment is carried out using the Skinceuticals CryoCorrect CO2 pen and the procedure usually takes between 5 and 25 seconds only, so you can easily fit it into your busy day. CryoCorrect treatment also requires no anesthesia and is non-invasive, therefore it needs no downtime.
So how does this innovative spot-on treatment work? CryoCorrect treatment uses a flow of carbon dioxide (CO2) delivered via a pen to painlessly freeze away your skin imperfections. The temperature of the CO2 is milder than that of alternative cryogens, such as liquid nitrogen, therefore providing you with a gentler and more comfortable freezing treatment. The Cryopen delivers the CO2 as a pinpoint spray, allowing your treatment provider to accurately and precisely treat your bothersome area. The CO2 spray destroys the target tissue by freezing the fluid within the cells, forming ice crystals which break apart the cell membrane. The surrounding, healthy tissue will remain unaffected.
CryoCorrect treatment typically works using a freeze-thaw-freeze cycle. This means that the treated area is frozen, then allowed to thaw for 30 seconds, then frozen again, more quickly this time. This process is more effective at removing lesions than a single freeze treatment.
What can you expect during and after your CryoCorrect procedure?
When you have chosen your treatment clinic for your CryoCorrect procedure, you will schedule an initial consultation with your doctor. This consultation provides you with a great opportunity to ask your doctor any questions that you may have to ensure that you fully understand exactly what your treatment entails.
When you attend your first treatment appointment, the area to be treated will be thoroughly cleansed, to prevent the risk of infection. After this, your spot or skin tag will be quickly frozen using Cryopen. This will turn the treated skin a darker colour than the surrounding area and this darkening may last for a few days, before the treated area starts to scab over. The scab will start to come away after around 2-3 weeks, leaving behind normal, healthy skin. In total, the healing process can take between 4 and 12 weeks.
The treatment itself is relatively painless although you may experience a slight stinging sensation, similar to that felt from stinging nettles. This sensation will pass quickly, although the area may remain itchy for up to 10 minutes after treatment.
Very little aftercare is required after the treatment. A blister or scab will form over the treated area and it is very important not to pick at this while the skin underneath it fully heals. It is also important to keep the treated areas out of the sun until they are completely healed.
Am I a good candidate for CryoCorrect treatment?
CryoCorrect treatment is suitable for both men and women who have stubborn sun spots, age spots or skin tags that they are keen to have removed. Your doctor will discuss whether or not CryoCorrect treatment is suitable for you at your initial consultation. They will take into account your medical history, skin type and the location and size of the areas that you wish to have treated.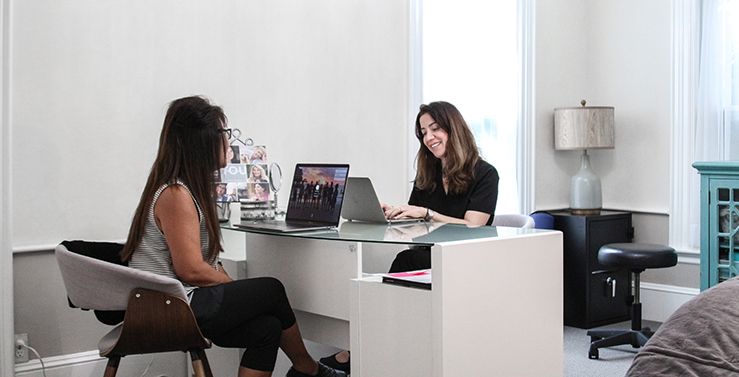 How many CryoCorrect treatments will I need and how long will it take to see results?
A single CryoCorrect treatment can provide you with effective results which will be visible in as little as 4 weeks. You will notice healthy skin starting to form at the treated area within 2-3 weeks. The results of the treatment are permanent, so once you have achieved your expected results then you will require no further treatments.
What areas can I have treated?
CryoCorrect treatment has been used to banish bothersome skin lesions successfully on the face, hands and body.
Many different types of skin lesions can be treated using the CryoCorrect treatment. It is of course important to ensure that you have your lesions checked by a dermatologist prior to treatment to ensure that they are superficial. Benign lesions, such as skin tags, age and sun spots, viral warts, seborrhoeic keratosis and actinic keratosis can all be effectively treated using cryotherapy.
Is there a risk of scarring?
CryoCorrect treatment is very safe as well as being highly effective. Scarring from the treatment is very unlikely and even less likely with the Cryopen CO2 treatment. As CO2 is used at a lower temperature, it is a milder treatment and therefore carries less risk of scarring, pigment changes and has the fastest healing time.
Book your appointment now for Cryocorrection in Boston
If you've been trying to get rid of your stubborn skin imperfections using chemical peels, fancy skin creams or laser treatment with limited success then CryoCorrect treatment could be just what you need. Give our highly skilled doctors here at Evolution MedSpa Boston a call today to book an initial consultation. Our doctors, Dr. Eric Cappiello and Dr. Mariam Cappiello will discuss your options carefully and work to tailor a suitable treatment plan for you.