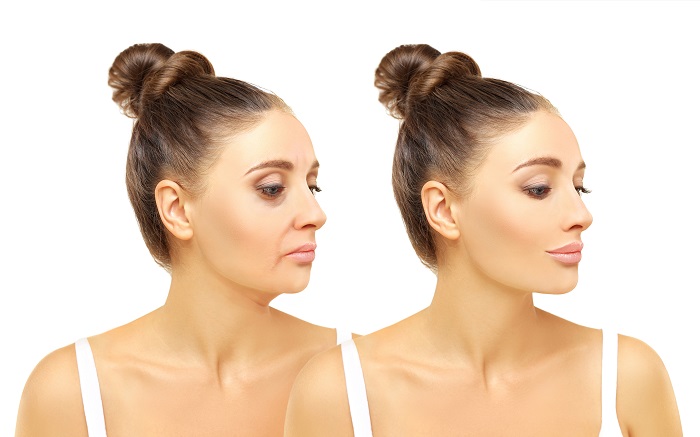 Have you been searching the internet trying to find the best dermal filler quotes in Boston? If so, you have probably been doing your research about this treatment and have decided that it may be right for you.
Dermal fillers can provide you with a safe and effective way to reduce any signs of aging, minimise fine lines and wrinkles and to give your skin a more youthful plumpness. Dermal fillers can provide natural-looking results, improving the contours of your face and enhancing your features.
The cost of dermal fillers varies depending on the size and location of the area that you wish to get treated. It also depends on how many treatments you wish to have for each area in order to achieve your desired results. Certain dermal fillers are more expensive than others too. Dermal fillers which provide more permanent results tend to cost more than their temporary alternatives. This is something that you can discuss in detail with our expert doctors at Evolution MedSpa Boston at your consultation prior to treatment. Once you have worked together to achieve a tailored treatment plan, they can provide you with the exacting costings.
How do dermal fillers work?
As we age we produce less collagen and elastin, which causes our skin to soften and thin. Loss of fat, muscle and bone also makes our skin appear looser and less plump, speeding along the aging process.
Dermal fillers are injectable solutions which can smooth out wrinkles and add volume to plump up the skin. This helps to counteract signs of aging, without the need for invasive surgery. In fact, dermal fillers are fast gaining in popularity as an effective alternative to plastic surgery.
Dermal fillers can be used to improve the appearance of many different parts of the face, this includes the areas around your:
Nose
Mouth
Chin
Eyes
Cheeks
Dermal fillers consist of active ingredients which include hyaluronic acid and collagen. These ingredients are biocompatible, which means that treatment with dermal fillers can safely help you to achieve a more youthful appearance. Both men and women can enjoy fantastic results with dermal filler treatment.
Are there different types of dermal filler?
There are several different types of dermal filler, each having different properties and giving different results. Some fillers are more suitable for certain areas of the face than others. Our highly qualified doctors can discuss the most suitable filler to achieve your goals.
At Evolution MedSpa Boston we offer an extensive range of different dermal filler treatments including:
Juvederm XC® – for around your nose and lips
Juvederm Voluma® – to add volume around your midface
Restylane® – for fine lines around your mouth
Restylane Lyft® – for around your cheeks
Restylane Silk® – to add lip shape and definition
Radiesse® – for your chin, jowls and drooping mouth corners
Am I a good candidate for dermal fillers?
You are a good candidate for dermal filler treatment if you:
Do not smoke
Are in good health
Have realistic expectations of what you hope to achieve through the treatment
Want a non-surgical means of improving your lines and wrinkles
Are willing to commit to maintaining the ongoing health of your skin after treatment
What will happen during the procedure?
Preparation – The area(s) to be treated will be marked up, showing where the injection sites will be.
Cleaning and anaesthetising the area – The sites to be injected will be thoroughly cleaned using an antibacterial agent. An anesthetic solution may be applied to the skin to minimise discomfort. However, the injections themselves are generally very well tolerated, causing minimal or no pain.
Injections – Our expert doctors will then strategically inject the filler into the area(s) to be treated. This can take between 15 minutes and an hour, depending on how many areas that you are having treated.
Post-treatment – You should be able to notice the results straight away. You will also be able to resume your normal activities immediately after treatment. There may be some slight tenderness at the injection sites, however this will quickly pass within a few days.
Are dermal fillers safe?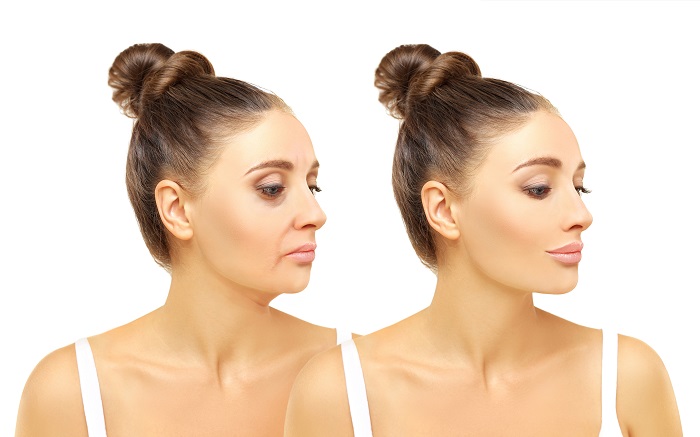 If you're considering getting dermal fillers then this is probably one of the questions that you are eager to have answered. Provided that you have done some careful research and have chosen a reputable doctor to perform the treatment, then dermal fillers are a very safe and effective treatment. In fact, more patients than ever are having dermal fillers in place of surgical treatments as they are a safer and cheaper option.
Side effects associated with dermal filler injections include bruising, swelling and tenderness at the injection site. However, most patients report that these adverse effects are minimal and temporary, lasting only a few days.
By booking a consultation with our highly qualified doctors, Dr. Eric Cappiello and Dr. Mariam Cappiello at Evolution MedSpa Boston, you can be reassured that you are in safe hands.
How long will dermal fillers last?
This is one of the most common questions that patients have when planning dermal filler treatments. The answer to this isn't clear as it depends on a number of factors, including the type of filler used and how well it is suited to the patient. Interestingly, every patient's body metabolises fillers at a different rate.
The effects of dermal fillers typically last between six and eighteen months. Fillers around the mouth tend to wear out faster as this area of the face is subjected to the most amount of movement. In order to maintain the fantastic results that you achieve through treatment, your doctor will be able to organise repeated treatments. Maintaining a good skin care routine after your treatment can also help to extend your results.
Finding a suitable treatment provider in Boston
To find out more about how dermal fillers can help you to achieve the look that you are longing for, give Evolution MedSpa Boston a call to book an initial consultation. Dr. Eric Cappiello and Dr. Mariam Cappiello have a wealth of experience and will work with you to find the best treatment plan for you.