How much do dermal fillers for eye bags cost?
Dermal fillers can be used to minimise fine lines and wrinkles on various different parts of the face, including the under eye area. Dermal fillers are a popular option for tackling dark under eye bags which can lead to a tired looking appearance.
The cost of dermal fillers depends on various different factors, including:
The type of dermal filler used (all filler injections cost different amounts per syringe of treatment)
How many syringes of filler are needed
The location of your chosen MedSpa
The expertise of your chosen doctor
Obviously, when choosing a doctor to perform your dermal filler treatment for you, you will be keen to find one with plenty of experience and a proven track record of good results. It is important that you are comfortable and confident with your chosen treatment provider. While you may be tempted to take advantage of a bargain treatment price that you have seen advertised, remember that you get what you pay for!
Give our expert doctors at Evolution MedSpa Boston a ring now or contact them via our online contact form. They will be able to book you in for a consultation, where they can discuss the procedure carefully with you to decide if it is right for you. They can also tailor an individual treatment plan and provide you with the exact cost of your treatment.
Can dermal fillers give me more youthful-looking eyes?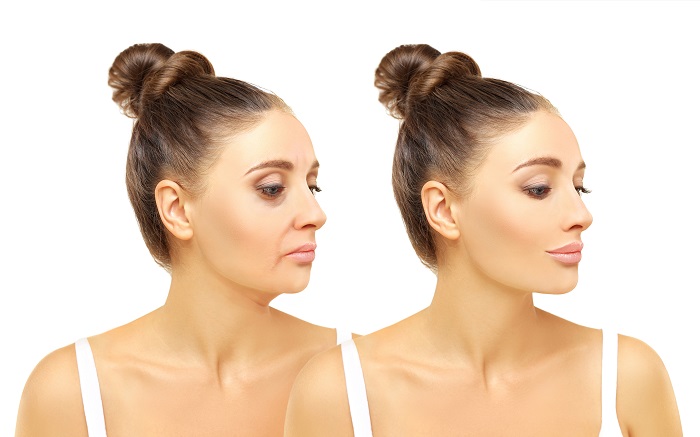 The eyes are a very important part of the face and the appearance of dark eye bags can be very frustrating. Surgery in this area can be very costly and may require a long recovery time. Under eye bags are one of the most common reasons that patients visit a MedSpa for treatment. Dermal filler injections are commonly used to reduce the appearance of under eye bags and to minimise fine lines and wrinkles in the eye area.
Bags under the eyes can have various different causes but generally result from a loss of volume in the area beneath the eye and above the cheek. This can be as a natural result of aging, as we begin to lose muscle and bone and our skin starts to thin. It can also be due to weight loss and the associated loss of facial fat. One way in which dermal filler treatment can help with these dark eye bags, is if fillers are injected into the mid cheek, to replace the lost tissue volume.
Dermal fillers may also be injected into the tear troughs to restore volume and eliminate sunken eyes and dark circles. The tear troughs are the grooves between your cheeks and lower eyelids. Fillers injected into this area can fill out the hollow area that can form underneath the eyes as a natural consequence of aging.
Under-eye dermal fillers are highly effective and give natural-looking results. Treatment usually takes less than 15 minutes and you will be able to see the results of your treatment immediately.
Am I a good candidate for under-eye dermal fillers?
When deciding whether or not under-eye dermal fillers are the best choice of facial rejuvenation treatment for you, you may be wondering who is suitable for this type of procedure. You may have tried various other ways of treating your bothersome under eye bags, such as trying to catch up on sleep or using some fancy and expensive under eye cream. You have probably seen little or no change with these lifestyle modifications. This is because the tendency to develop under eye bags is likely to be genetic, due to the type of skin and face structure that we inherit. This means that surgery or nonsurgical treatments, such as dermal fillers, are the only way to effectively treat these problematic bags.
You will be a good candidate for under eye filler injections if you:
Have problematic under-eye bags caused by reduced volume
Are looking to minimise wrinkles and fine lines in the under eye area
Are generally in good health
Have realistic expectations of what you hope to achieve
Would like a non-surgical method of improving your bothersome eye bags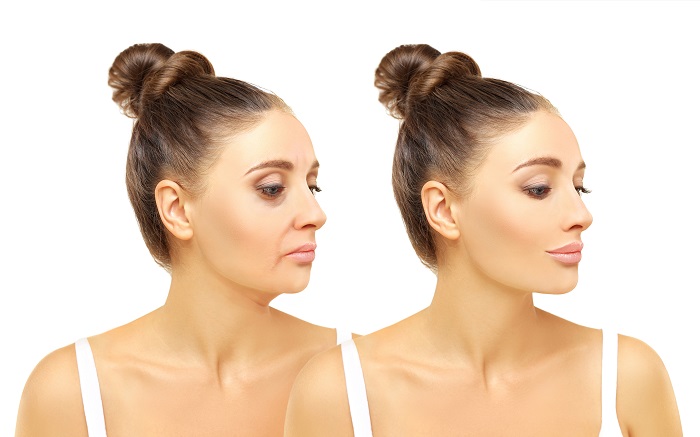 Dermal fillers for the treatment of under eye bags are a minimally invasive option when compared to the surgical alternative. They may cause minimal side effects, such as localised swelling or bruising. However these adverse effects generally only last for a few days after treatment. There is usually no downtime following the procedure.
The most important thing to be aware of when looking into getting under eye dermal fillers, is to approach a highly qualified and skilled doctor to perform the procedure. Given the fact that the under eye area is so delicate, this is especially important. It is essential that you find a doctor with experience of using under eye fillers specifically. Experienced doctors will be able to adapt their practice when treating the delicate under eye area, for example, by using cannulas instead of needles.
Drs. Cappiello here at Evolution MedSpa Boston come highly recommended and experienced. Looking through before and after images provided by your chosen doctors, can really help you to see the quality of their work.
Are under eye dermal fillers painful?
Your treatment provider will usually numb the area to be treated first, using a topical solution. This means that the injection itself should be relatively painless. Most modern dermal fillers also come premixed with a small amount of anaesthetic too, making the treatment as comfortable for you as possible. You may feel some slight pressure as the filler is injected in, however this will be minimal.
The treated area may be slightly sore and swollen for a few days after the treatment. However, most patients report that this quickly settles. Any localised bruising can be easily covered up with makeup.
How long do under eye fillers last?
The majority of patients say that the results of their under eye dermal fillers typically last for 6-18 months. This can depend on factors such as your age, skin type and lifestyle. Avoiding smoking and limiting sun exposure, while practising a good skincare routine can help you to prolong your amazing results post-treatment.
Speak to our highly qualified doctors today
So if you are interested in dermal fillers to eliminate your bothersome under eye bags then give our expert doctors at Evolution MedSpa Boston a call today. They can arrange an initial consultation with you to discuss your treatment options and can put you on the journey to achieving the youthful eyes that you desire.