What is an IV Hydration Doctor?
You have probably seen lots of information about IV hydration therapy on social media, thanks to positive endorsements by celebrities and influencers. IV treatment can help you to get rid of that persistent hangover, recuperate from jet lag after a long flight, fight off a stubborn virus and leave you with a glowing complexion. The intravenous route is the fastest and most efficient way of delivering vital fluids, minerals, vitamins and electrolytes to your body, ensuring optimum hydration, boosting energy levels and supporting your immune system. As everybody's needs are different, IV hydration therapy can be customized with the right blend of supplements to meet your wellness goals and address your specific health issues. As they are administered directly into the bloodstream, IV fluids are absorbed with 100% efficiency, compared to around 50% absorption of orally ingested supplements.
We receive many questions from confused patients who have read a lot about IV hydration therapy online but want to know more about it, wondering 'what is an IV hydration doctor?' and 'how can IV hydration help me?'
When you attend a medical spa for IV hydration treatment, you will consult with a licensed physician, who will devise an individual treatment plan just for you. It is important that your IV drip is administered by a highly skilled and experienced medical professional as your safety is paramount. Be sure to check out the credentials of the medical professionals at your chosen medical spa.
Choosing a top medical spa, such as Evolution MedSpa Boston, will guarantee that you receive the highest standard of care. At Evolution, your entire treatment, from initial consultation to final IV drip, will be carried out by one of our board-certified, Harvard trained doctors. Dr. Eric Cappiello and Dr. Mariam Cappiello are confident about the positive effects that IV hydration therapy can have on your physical and mental wellbeing.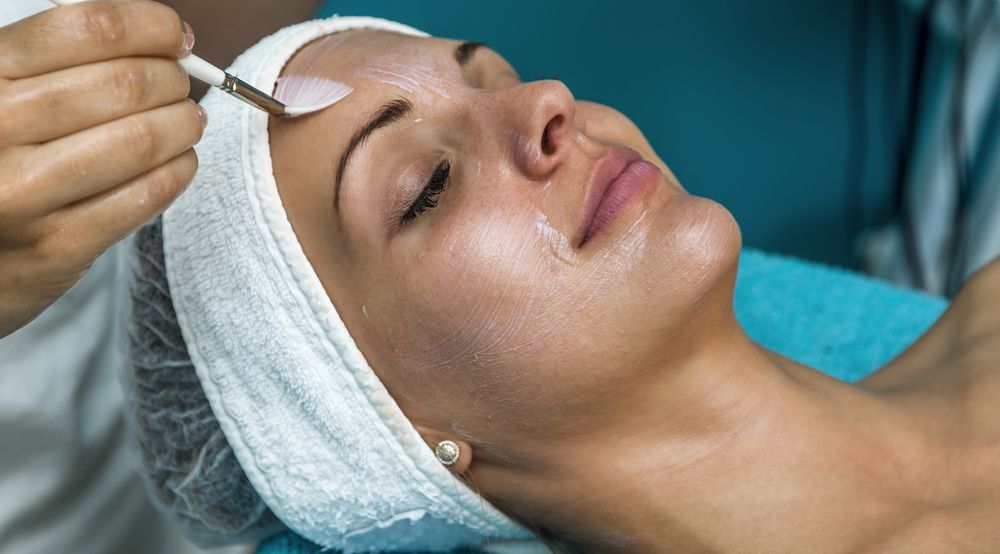 Does IV hydration really work?
Can IV hydration therapy really cure your dreaded Sunday morning hangover or speed up your recuperation from a bad dose of the flu? Previously only offered to patients on hospital wards, IV drips have now become commonplace, as part of our daily beauty routines. Patients are fast discovering that the benefits of IV hydration therapy far outweigh the benefits of drinking more water.
If you're recovering from a heavy night out or an intense workout session, you need to replace more than just lost fluids. Unlike drinking water, IV fluids can replace your lost nutrients and electrolytes as well. IV hydration is a much more efficient and effective way of replacing lost fluids and nutrients, meaning that you experience an instant and obvious pick-me-up after your treatment. 
Patients are very vocal about the amazing results that they achieve through IV hydration therapy, you only have to do a quick online search to bring up some of the positive reviews posted. Some of the benefits of IV therapy include:
Boost your energy levels, fighting fatigue and exhaustion
Support a healthy immune system
Improve the appearance of skin, hair and nails
Regulate mood, appetite and sleep
Slow the aging process 
It is important to remember that IV therapy is not intended to diagnose, treat, cure or prevent any disease and please consult your physician before beginning any therapy program. 
Can I get IV fluids at home?
There are many IV clinics in the United States which offer to bring their services to you, administering your IV drip in the comfort of your own home, private office or hotel room. But should you get IV fluids at home or attend a medical spa for your treatment? What's most important is to make sure that you are under the care of a qualified and experienced medical professional during the entire course of your treatment. At Evolution MedSpa Boston, our leading physicians prioritize your safety and wellbeing throughout the entire treatment process. 
How long does IV Hydration therapy take?
Treatment time can vary from patient to patient and depends upon the type of treatment that you receive. Typically, you can expect your IV hydration session to last for between 25 and 45 minutes. You should plan to take about an hour out of your day for your IV hydration session, maybe fitting it into your lunch break. Your doctor will make your treatment session as relaxing as possible for you. As you will be seated in a comfy chair throughout, you might wish to take some reading materials along with you to keep you occupied. 
Are there any side effects of IV Hydration Therapy?
It is rare to experience side effects after IV hydration therapy and if you do, these are usually mild, short-lived and easily treatable. Adverse effects that you may experience include bruising and soreness at the injection site, a cool sensation in the arm, a brief flushed feeling or a metallic taste in the mouth. Very rarely, patients may develop an infection or allergic reaction after their treatment. 
Schedule an initial consultation for IV hydration therapy today
Evolution MedSpa Boston, located in Natick, Massachusetts, offers a selection of IV infusions, designed to rehydrate your body and replenish nutrients and electrolytes. Discover the benefits of IV hydration therapy in the relaxing environment of our state-of-the-art medical spa. Contact the office today to book your initial consultation, or book your appointment online.