Looking to book an appointment at a MedSpa in Natick? You are not the only one. An increasing number of Americans today are seeking cosmetic treatments in order to look and feel better. In response, esthetic specialists have made great strides in developing a wide range of non-invasive cosmetic treatments that are effective, but safe and comfortable at the same time. Read on below to learn more about the top cosmetic treatments offered by our MedSpa in Natick.
Treatments for facial rejuvenation
Facial imperfections can sap your daily confidence. Whether it is those acne scars you have been struggling to cover with makeup, those large pores that have always been present, or those fine lines that have just begun to appear – facial rejuvenation is your answer. There are several techniques which help you achieve that flawless skin:
Microneedling: Tiny, hair-thin needles are used to stimulate your skin surface. This boosts collagen and elastin production, which heals and smoothens your skin.
Chemical peels: This technique uses mild acids to treat the skin. These acids lift off dead cells and stimulate collagen production.
Dermaplaning: This is a technique where dead cells and skin scraped off using a surgical scalpel. This provides deep cleansing and exfoliation.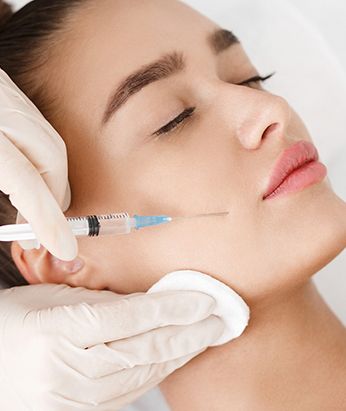 Advanced Ageing treatments
Ageing brings with it a number of skin changes. The most obvious ones are wrinkles – which may take the form of deep grooves, or fine lines like crow's feet around your eyes or mouth. There are also less obvious changes that can make you look older – changes in skin texture, sagging, sunken skin, and development of spots and blemishes due to spider veins. Your esthetic specialist will need to examine you for all these problems, and address them in a comprehensive fashion to achieve the best results. The following treatments are considered the best anti-ageing remedies:
Dermal fillers: Dermal fillers contain active ingredients such as hyaluronic acid and collagen. When injected beneath the skin, these injections plump out the skin and erase fine lines and wrinkles.
Botox: This is a protein which, when injected beneath the skin, causes muscle relaxation. This smoothens fine lines, creases and grooves on the skin.
Sclerotherapy: A troublesome signof ageing is the fine, bluish or purplish spider veins that show up on your face. These can be eliminated with sclerotherapy – simple medicated injections that seal up the veins and erase them.
Body sculpting
If you have been exercising regularly, you know how difficult it can be to get rid fat in certain areas of the body. Not many of us, however, are comfortable with the idea of liposuction, which is an invasive surgery. At our MedSpa in Natick, we offer two non-invasive body sculpting procedures that can help lose flab off those stubborn areas.
CoolSculpting: This is also called cryolipolysis. this is a technique where your fat cells are literally frozen by subjecting it to cooling technology. The frozen fat cells are slowly eliminated from your body over a couple of months – so it can take this long to see visible results.
Kybella: While coolsculpting can target excess fat in your abdomen, thighs and other body areas, Kybella is an injection technique specially designed to get rid of excess fat beneath your chin. So if you are looking for a sculpted jawline, this may be your best bet! 
Treatments that promote overall rejuvenation
PRP treatment: PRP, which stands for platelet-rich plasma, is a portion of your own blood which is infused with healing and rejuvenating properties. Doctors can extract PRP from your blood using a centrifuge, and use this for several rejuvenation techniques. PRP treatment can arrest hair loss and promote hair growth. It can also be used to smoothen and rejuvenate your skin.
Hydration treatment: This is a treatment in which you receive an intravenous infusion of a nutrient-rich liquid directly into your bloodstream. This provides an overall rejuvenating effect and is extremely beneficial for your heart, bones and joints. It may be used to relieve stress and cure migraines and hangovers. It also has an anti-ageing effect. 
Not sure which treatment would suit you the best?
If you live in the Natick area near Boston, do not worry. You can simply go ahead and schedule a consultation with one of our top esthetic physicians. A detailed conversation with our MedSpa specialists can help identify the cosmetic problems that have been bothering you the most. You can also discuss different treatment options with our cosmetic physicians, and they will help you decide on the best options for you based on your treatment goals and expectations, and also based on the level of comfort you would feel with different procedures.
Our top esthetic medicine specialists, Dr. Eric Cappiello and Dr. Mary Cappiello are both Harvard-trained, board-certified esthetic medicine specialists. Their ultimate goal is to help you, as a patient, look better and feel more confident about yourself, and they believe that this can only be achieved through a deep, understanding relationship. So if you have any queries prior to consultation or treatment, do not hesitate to get in touch! You can call the office at 617-915-2055 for more enquiries, or simple fill out a form online.