What treatments can I get at a MedSpa near me?
Are you wondering if a top Medical Spa in Boston is the place to go for your cosmetic treatments? Medical Spas have increased in popularity over recent years, with men and women of all ages seeking treatments for skin rejuvenation and body contouring.
The menu of services offered will differ between individual medical spas, usually depending upon the qualifications and experience of the presiding doctors. Medical Spas can provide you with medical-grade treatments, usually only available in a plastic surgery or dermatology clinic. The procedures available at a leading medical spa are generally non-invasive and non-surgical and can help to treat a range of skin issues and conditions, including acne, sun damage, aging, cellulite, and scarring. Plenty of Medspas also offer their patients traditional spa treatments, such as facials. Most of the services are painless and quick, often concluded in less than an hour, and require no or minimal downtime post-procedure.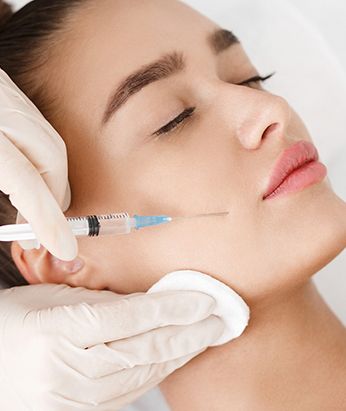 Common treatments available at a medical spa include:
Botox and dermal fillers
CoolSculpting
Vein treatments, such as sclerotherapy
Microneedling
Laser hair removal
Laser skin rejuvenation
A top Boston medical spa, such as Evolution MedSpa Boston, will offer a comprehensive menu of treatments that can be tailored to address your specific needs. Your chosen doctor should curate an individual treatment plan based on your medical history and goals.
Where can I find the best Medspa near me in Boston?
If you are seeking non-invasive aesthetic treatments, such as Botox, you will need to find a good medical spa in your area. You should start by searching online, using a search term, such as "Medspa near me". This search is likely to bring up a large list of local medical spas, leaving you with the difficult task of narrowing your options down.
When choosing a suitable Medspa for your treatment you should consider:
What services does the clinic offer?
What qualifications and experience does the presiding doctor possess?
Who will carry out your treatments?
Will the doctor offer you a tailored treatment plan and appropriate aftercare?
Are the facilities clean and relaxing, with access to the latest, state-of-the-art technology and equipment?
Are the Medspa staff friendly and approachable?
Is the clinic located in an area that is accessible for you?
While it may be tempting to prioritize cost when choosing a suitable Medspa, this should not be the only deciding factor. Searching online for a "Groupon spa nearby" may well bring up a list of highly tempting deals, however, you should research your choice of medical spa carefully and choose the very best. When seeking aesthetic treatments, the old adage of "you get what you pay for" definitely applies.
Your initial shortlist of Boston medical spas is likely to include Evolution MedSpa Boston and Ideal Image Newton. These are two of the areas leading medical spas, providing their patients with the very latest, cutting-edge treatments. Evolution MedSpa is located in the Natick area of Boston and presided over by Dr. Eric Cappiello and Dr. Mariam Cappiello, both experts in the field of cosmetic medicine. Meanwhile, Ideal Image Newton is one of 140 Ideal Image locations across the U.S and Canada, and Googling "Ideal Image near me" will show you which clinic is nearest to you.
What sets Evolution MedSpa ahead of many other clinics, is our commitment to provide every one of our patients with physician-led care, meaning that all of your consultations will be carried out by our board-certified and Harvard-trained doctors, reassuring you of the safety and quality of your treatment.
What is the difference between a MedSpa and a Day Spa?
You should think of a MedSpa as a sort of hybrid between a conventional day spa and a medical clinic. A good medical spa aims to provide its patients with medical-grade treatments while maintaining a relaxing and comforting environment, ensuring that you feel pampered during your visits. The procedures offered at a medical spa usually focus on treating more difficult cosmetic issues, such as deep acne scarring, deep lines and wrinkles, and cellulite. By using medical tools and techniques, Medspas can provide patients with noticeable, longer-lasting results.
The most important difference between a day spa and a Medspa is that the latter must be directly overseen by a licensed physician. The treatments available at a Medspa must be carried out by specially trained medical professionals, to minimize the risk of complications and adverse effects. As medical spas operate under the supervision of a licensed medical provider, they have access to higher quality and more potent active ingredients, as well as the capacity to use the latest technology-driven procedures.
Ultimately, your choice between a day spa and Medspa will rest on the type of treatments that you require and your treatment goals.
Schedule an initial consultation at a MedSpa near me in Boston
If you live in the Natick area of Boston, then give Evolution MedSpa Boston a call today! Our highly qualified cosmetic specialists can help you to achieve your aesthetic goals with our full range of services, including Botox, dermal fillers, CoolSculpting and Kybella. You can book your initial consultation with one of our leading doctors online right now.