How do dermal fillers work?
Dermal fillers are a popular injectable cosmetic treatment used to minimize the appearance of unwanted fine lines and wrinkles, add volume, and enhance the contours of your face. Dermal fillers can be your secret weapon, helping to reduce visible signs of aging, restore your youthful look, and boost your confidence. 
The most popular type of facial filler is those which use hyaluronic acid as the key active ingredient. Hyaluronic acid is a sugar molecule that naturally occurs in most living organisms. When injected into the skin, this gel-like substance binds water from surrounding tissues, which plumps the skin and adds volume to the treatment area. Hyaluronic acid is also a common ingredient in many topical skin care products due to its moisture-enhancing properties. Dermal fillers help to boost your skin's natural supply of hyaluronic acid, smoothing and softening the skin and diminishing the appearance of fine lines and wrinkles. This also triggers an increase in your body's production of collagen and elastin which help to improve the quality and integrity of your skin.
Fillers contain a stabilized, non-animal form of hyaluronic acid which is tissue friendly and mimics the naturally occurring molecule. This ensures that the procedure is not only effective but also safe.
The most common areas to be treated using dermal fillers are the:
glabella lines (between your eyebrows)
lips (to plump and shape)
nasolabial lines(lines between the nose and mouth)
marionette lines (lines between the mouth and chin)
Dermal fillers can help you to achieve the complexion of your dreams, with minimal invasion, no pain, and immediate recovery.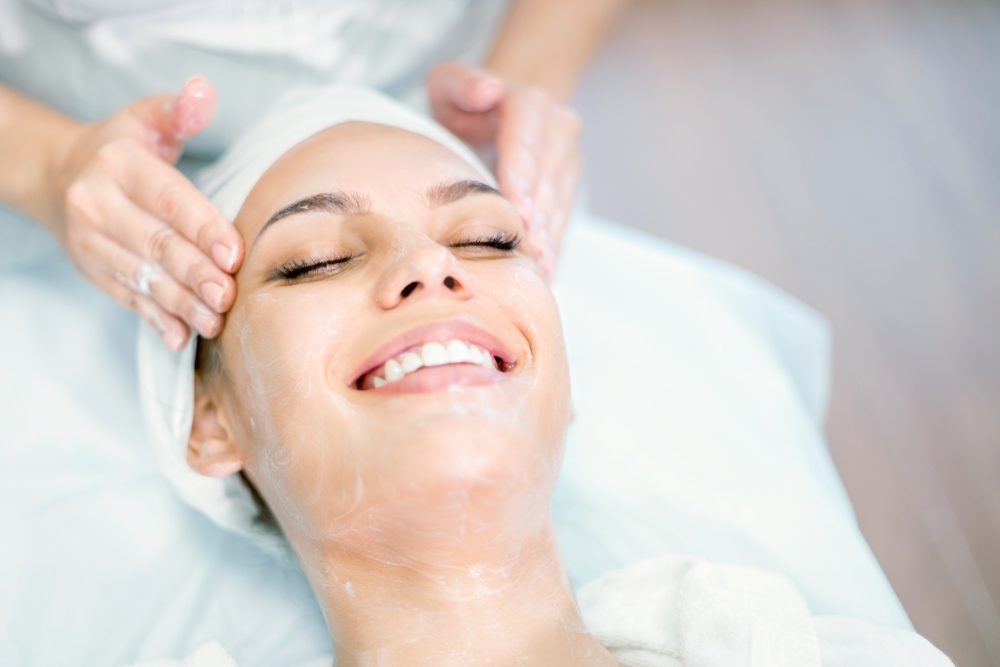 What to expect when getting a dermal filler in Natick
If you have been looking in the mirror and wishing you could somehow turn back the clock, then you may be considering booking yourself in for a dermal filler in Natick. But, what exactly should you expect from your filler consultations? It can be helpful to have an idea about what is likely to happen during your filler treatment appointments. Here, we give a brief overview of the treatment process:
Initial consultation– at your initial consultation your doctor will perform an examination of your skin and facial features and take this opportunity to find out what your treatment goals are. If you have any concerns or queries, it would be a good idea to talk to your doctor about these during this appointment.
Treatment procedure– before your doctor begins injecting your fillers, he or she will apply a numbing cream to the treatment area to minimize any discomfort. You should relax your facial muscles as your treatment begins and your doctor starts to inject your fillers. Your treatment appointment will typically take around 30 minutes.
Aftercare – before you leave your treatment appointment, your doctor will ensure that you are provided with a comprehensive after-care plan and that you have no further concerns. As long as you have chosen a reputable board-certified doctor to administer your fillers, you will always have someone to turn to in the unlikely chance that you have any issues after your treatment. 
Am I a good candidate for dermal filler injections?
So, the real question is "are you a good candidate for dermal filler injections?" Dermal fillers are suitable for both males and females of any age and with any skin type. Although, the best candidates for dermal filler treatment are those who are generally healthy, do not smoke, and have realistic expectations of the results that they can achieve.
A good candidate for dermal filler injections will have moderate to severe folds and wrinkles, or skin problems associated with loss of volume, such as sunken cheeks.
If you have a history of severe allergic reactions, then dermal filler injections may not be suitable for you. The best way to determine your suitability for treatment is to schedule an initial consultation with your doctor. He or she will be able to discuss your medical history in detail with you and decide on an appropriate treatment plan. 
How long do dermal fillers last?
As their active ingredients are slowly broken down by your body, dermal fillers do not provide permanent results. To ensure that the results you achieve last for a substantial amount of time, dermal fillers are manufactured using cross-linked technology. Without this technology, your body would break down hyaluronic acid within a few days. Cross-linking enables results to last for between 6 and 18 months. The exact longevity of your results will depend upon your individual metabolism, the type and quantity of dermal filler used, the area being treated, and the initial condition of your skin.
Are dermal fillers safe?
As long as they are administered by a highly qualified and experienced medical professional, dermal fillers are considered to be very safe. A board-certified doctor will have extensive knowledge of facial anatomy, ensuring that they inject your fillers precisely and in the right quantities. He or she will also be able to identify and respond to any complications in the unlikely event that they occur.
 As little research has been carried out into their effects, dermal fillers are best avoided if you are currently pregnant or breastfeeding.
Schedule an initial consultation for a dermal filler in Natick
Evolution MedSpa Boston is a leading medical spa located in Natick and providing a full complement of cosmetic treatments, including dermal fillers and Botox. What sets us ahead of our competitors is our commitment to provide all of our patients with tailored, doctor-led care throughout their treatment process. Our board-certified and Harvard-trained physicians, Dr. Eric Cappiello and Dr. Mariam Cappiello possess vast experience in helping their patients to achieve their dream complexions using dermal fillers.
Contact the office today to schedule your initial consultation and find out how you can benefit from dermal filler treatment.