Where can I find a good dermal filler doctor in Boston?
Are you looking to improve the appearance of your fine lines and wrinkles with dermal fillers? If so, you are probably wondering where you can find a good dermal fillers doctor in Boston. With the rising popularity of cosmetic injectable treatments, such as facial fillers and Botox, it can be difficult to choose a doctor and clinic that is right for you. To help you in your search, we will provide a summary of what you should be thinking about when looking for a dermal filler doctor:
Ideally, you should choose to have your treatment performed by a board-certified (or even double board-certified!) doctor. As dermal filler injections require an in-depth knowledge of facial anatomy, doctor-led care can help to ensure your safety and the efficacy of your treatment.
Be sure to check out reviews and testimonials from previous patients, using trusted review sites, such as RealSelf, to get a better understanding of the doctor's reputation and the quality of care that you can expect to receive.
Your chosen doctor should put you at ease, making you feel comfortable and confident in their presence. You should choose a doctor who listens to your treatment goals and concerns and explains your procedure to you in an easy to understand manner.
Make sure that your doctor works in an accessible location for you so that it is easy for you to attend your consultations and any necessary follow-up appointments.
A good dermal fillers doctor will use only FDA-approved dermal fillers, which have been rigidly tested and deemed to be safe.
If you live in the Natick area, Evolution MedSpa is one of Boston's leading providers of dermal filler injections. Our board-certified and Harvard trained doctors, Dr. Eric Cappiello and Dr. Mariam Cappiello, are highly skilled and experienced at administering dermal filler injections.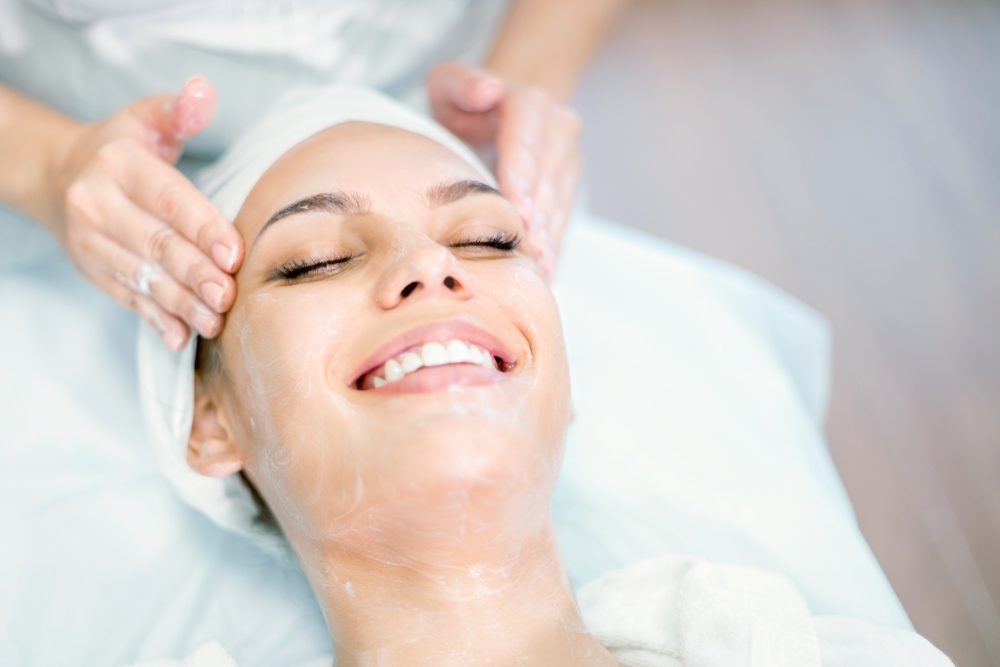 What are dermal fillers?
Dermal fillers are small injections that provide facial rejuvenation when administered directly into the skin. They can be used to treat fine lines and wrinkles, add volume, and enhance your facial contours.  The most popular dermal fillers are based on hyaluronic acid, a common ingredient in many skincare products. Hyaluronic acid, a molecule that is produced naturally by your body, binds water, storing moisture and giving your skin a hydrated and plump appearance. Dermal fillers work to boost your skin's supply of hyaluronic acid, which can diminish as you age. While topical skincare treatments containing hyaluronic acid can moisturize the skin, only an injectable filler can restore volume loss. Dermal fillers will provide you with natural-looking results and will not affect your ability to control your facial expressions.
Dermal fillers consist of a non-animal, stabilized hyaluronic acid which is administered in the form of a soft injectable gel. As this formulation closely resembles the hyaluronic acid naturally produced by your body, dermal fillers are considered to be very safe and are unlikely to cause any side effects.
Dermal fillers can be used to:
Plump up and shape your lips
Shape facial contours, for example, your cheeks
Minimize the appearance of nasolabial folds, marionette lines, and frown lines
How long do dermal fillers last?
You will be able to see the fantastic results of your dermal filler treatment immediately, but how long will these results last? Facial fillers are not permanent and your body will slowly break them down over time. Generally, you can expect your results to last for between 6 and 18 months.  The longevity of your dermal fillers will depend upon several factors, such as the type of filler used and where it is injected. Your doctor will discuss the specifics of your treatment with you at your initial consultation so that you have realistic expectations. Many patients choose to have maintenance treatments every 12 months so that they can stay looking at their best.
Which filler lasts the longest?
Restylane and Juvederm are two of the most popular dermal fillers on the market. But which one lasts the longest? Both Restylane and Juvederm are formulated using hyaluronic acid, but Juvederm has a higher concentration of this active ingredient. This means that the effects of Juvederm generally last longer, with Juvederm Voluma, restoring volume to the skin for up to 2 years.   
How much do dermal fillers cost?
Understandably, many of our patients have one important question before starting their treatment – "how much does it cost to get facial fillers and to maintain their effects?" Unfortunately, there is no simple answer to this question. The cost of your treatment will depend upon:
The type of dermal filler used
The area of your face that is injected
How much dermal filler is required
Your choice of dermal fillers doctor
To get an accurate cost for your dermal fillers, you should schedule an initial consultation with your doctor. He or she will formulate an individual treatment plan for you and let you know how much you can expect to pay. To maintain your dermal filler results, you will need to schedule maintenance sessions every 12 months, so it is important to remember that fillers can represent an ongoing financial commitment.
Schedule an initial consultation for dermal fillers at a top Boston MedSpa
At Evolution MedSpa Boston, our trusted dermal fillers doctors, Dr. Eric Cappiello, and Dr. Mariam Cappiello can help to reduce your skin's signs of aging and restore your youthful glow. Drs Cappiello are passionate about helping you to achieve the results that you deserve, so contact our Natick-based office today and schedule an initial consultation to find out more information.