What to consider when choosing a reputable MedSpa in Boston?
From Botox and dermal fillers to chemical peels and laser hair removal, there are countless reasons why you may be considering a trip to a medical spa in your area. However with so many options out there, how do you go about choosing the best MedSpa in Boston for your treatment? Here, we give a brief overview of some of the factors that you should be considering as you start your search:
When seeking cosmetic treatments, it is important that you choose a highly skilled and experienced, board-certified doctor to carry out your cosmetic procedure. Choosing a physician with strong credentials will ensure that you receive the safest possible care and achieve the exceptional results that you desire. Consider choosing a doctor that has graduated from, or completed fellowships or residencies at, an Ivy League institution, such as Harvard Medical School. You should be able to find up-to-date information about a doctor's professional experience and educational background on their medical spa's website.
A leading MedSpa will be equipped with the latest equipment and technology, providing you with access to state-of-the-art treatments that can offer you the very best results. Innovative, non-invasive techniques provide excellent results, carry no downtime, and are much safer, limiting the risk of unwanted adverse effects. You should visit your shortlisted medical spas before making your final decision and choose a facility that provides a clean and relaxing environment.
One of the most reliable insights into the quality of a medical spa is the reviews and testimonials from previous patients. Make sure that you refer to independent review sites to obtain reliable and unbiased views.
The best medical spas in Boston will offer their patients a comprehensive menu of services. All MedSpas offer a different range of procedures, so you should check to see what services are offered at your chosen medical spa before visiting.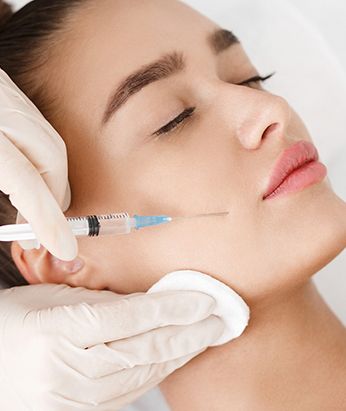 What treatments does a leading MedSpa in Boston offer?
MedSpas have massively increased in popularity over recent years, providing patients with a whole menu of non-invasive and non-surgical cosmetic procedures. Treatments offered to vary greatly between medical spas, often depending upon the skill and expertise of the practicing doctors. Medical spas are a sort of hybrid between a medical clinic and a traditional cosmetic day spa. The idea is that a MedSpa combines the relaxing and tranquil environment of a traditional day spa with the expertise and cutting-edge treatments that can only be provided by a highly qualified and experienced, board-certified physician. Men and women of all ages can seek treatment from a leading MedSpa in Boston to improve their appearance and boost their confidence.
At a leading medical spa, you are likely to find a whole host of skin rejuvenating and body contouring treatments to keep you looking you're very best. These treatments include dermal fillers, Botox, dermaplaning, CoolSculpting, chemical peels, and laser hair removal. MedSpas may also offer treatments that address specific conditions, such as acne and rosacea.
The vast majority of patients visiting a medical spa are seeking anti-aging treatments to try and turn back the clock and minimize the appearance of those bothersome fine lines and wrinkles. Most of the treatments available at a medical spa must be carried out by a licensed medical professional, so visiting a leading medical spa is a must. 
Evolution: One of Boston's top MedSpas
When looking for a leading medical spa in Boston, you will more than likely have heard about Evolution MedSpa Boston. Evolution, conveniently located in Natick, is one of the areas leading, state-of-the-art medical spa facilities, successfully run by an experienced and highly trained team. Evolution's presiding doctors, Dr. Eric Cappiello and Dr. Mariam Cappiello bring a wealth of experience and a high level of skill. Drs Cappiello are both board-certified and Harvard trained and are committed to providing all of their patients with physician-led care from the start of treatment, right the way through to the very end.
Evolution MedSpa Boston offers you the latest generation of techniques and technologies to revolutionize your skincare routine, revitalize and rejuvenate your complexion and sculpt and transform your body. Services offered at our state-of-the-art medical spa include:
Botox and dermal fillers
Microneedling and dermaplaning
CoolSculpting and Kybella
Chemical peels
Our leading doctors will use their specialized training and innate artistic ability to devise a personalized treatment plan, tailored to address your specific goals. 
Schedule an initial consultation for treatment at a top MedSpa in Boston
If you are considering visiting a medical spa for a treatment, be sure to research your options carefully and choose a reputable one.
If you are in the Natick area of Boston, Evolution MedSpa is a perfect choice! Call our friendly team today to schedule your initial consultation and see how our leading doctors can help you to achieve your desired goals. Alternatively, you can book your appointment online straight away!