What is CoolSculpting?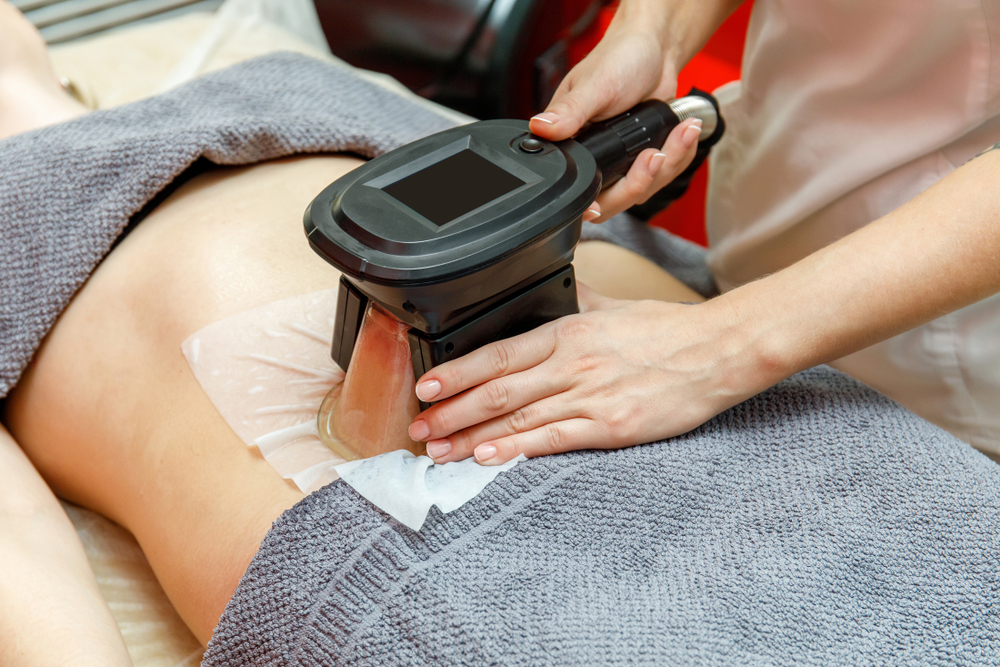 You may have heard about it and are wondering what exactly Coolsculpting is. Well, CoolSculpting, or cryolipolysis to give it its scientific name, is an innovative fat freezing treatment which targets specific areas of your body to effectively eliminate stubborn fat. CoolSculpting is an FDA-approved procedure which is non-invasive, yet provides fantastic and permanent results. The fat reduction achieved with CoolSculpting treatment can be similar to that seen after liposuction and for this reason, CoolSculpting is fast gaining in popularity.
How does CoolSculpting reduce areas of stubborn fat?
This fat removal body sculpting treatment uses a probe to apply a gentle suction to your bothersome area(s). A controlled cooling is then applied to the area(s), causing fat cells to become irreversibly damaged. These damaged cells are then naturally disposed of through your body's own elimination processes. The removal of the damaged fat cells can take several weeks, so the initial results of treatment will only be seen around three weeks later and it can take up to six months to see the full effects.
The cool temperatures used during CoolSculpting treatment specifically target fat cells, causing no damage to surrounding skin, tissue and blood vessels. This means that CoolSculpting treatment is a safe treatment, which causes minimal, if any, side effects and requires little to no recovery time.
Different sized probes can be used to treat different areas of the body. CoolSculpting can treat many different, troublesome areas of the body, including your abdomen, back, thighs and sides.
Is CoolSculpting effective? CoolSculpting treatment reviews
A quick internet search will show you that there are lots of positive CoolSculpting reviews posted by patients who are very pleased with the excellent results that they have seen. Analysis from patients who had undergone CoolSculpting treatment showed that, once the maximum results were achieved, treated areas showed a 20-25% reduction in fat.
Browsing through CoolSculpting before and after photos, showing real results on patients who have undergone the treatment, will show you just how effectively this treatment can work.
CoolSculpting provides a subtle, targeted reduction in fat which will help you to lose inches from the areas that are troubling you. While CoolSculpting treatment will help you to reduce fat it will not change the number that you see when you step onto your scales. If you are happy with your current weight and just looking to tone up and sculpt your body then CoolSculpting can help you with this. Give Evolution MedSpa Boston a call to book a consultation with our expert doctors, who can help to discuss whether CoolSculpting is right for you.
What to expect during a CoolSculpting treatment
Once our highly skilled doctors have decided that this is the right treatment for you and discussed a suitable, individual treatment plan then you can schedule in your CoolSculpting appointment at our handy Boston location.
At your appointment, our professional doctors will make you feel comfortable and relaxed throughout. A CoolSculpting treatment typically lasts up to 60 minutes, but the exact time can vary based on the size of the treated area. As the procedure time is short and there is no downtime afterwards, many patients manage to squeeze CoolSculpting treatment into their lunch break. As we try to make treatment sessions as relaxing as possible, it can provide you with the perfect opportunity to unwind while working towards achieving your ideal body. Many patients like to bring their tablet with them to catch up on emails or even their favourite box sets! Some patients even use the opportunity to have a quick power nap!
Is CoolSculpting treatment painful?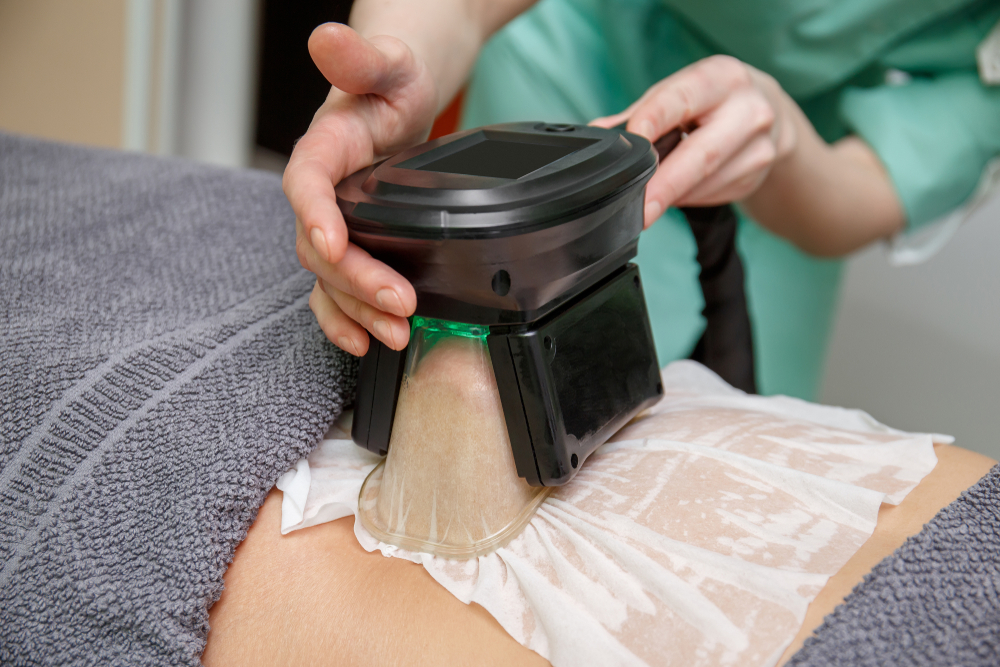 CoolSculpting is not a painful procedure and you should not feel any pain either during your treatment or afterwards. Some patients report feelings of intense coldness or a pulling sensation from the vacuum applicators, however they agree that these sensations are minimal and pass quickly as the coldness of the probes numbs the treated area.
Wearing loose, comfortable clothing to attend your treatment appointment will help to avoid putting any pressure on the area after treatment.
How much does CoolSculpting cost?
The cost of CoolSculpting treatment varies depending on the size and location of the area that you wish to have treated. Obviously, larger treatment areas, will be more costly. It is important to discuss costing carefully with your doctor during your initial consultation. They can provide you with a breakdown of treatment prices.
You will find that different Medical Spas charge different prices for treatment, with some appearing to be significantly cheaper. CoolSculpting is not a cheap treatment, therefore you will obviously be searching for the best possible price. While costing is important to you, it is equally important to find a treatment provider who is dependable and well respected for providing fantastic results.
Our experienced doctors, Dr. Eric Cappiello and Dr. Mariam Cappiello, will carefully discuss your preferences with you and help to tailor your treatment to achieve your personal goals. The results of CoolSculpting treatment are only as good as the doctor performing it, so it is very important for you to get the best care possible.
As CoolSculpting treatment is an investment, you will be eager to ensure that the results that you achieve last for as long as possible. While CoolSculpting can provide you with the tool to effectively spot reduce and eliminate fat, maintaining these results will require a bit of extra work. It is important to maintain a healthy lifestyle, focusing on eating healthy foods and incorporating some daily exercise into your schedule. Exercising and drinking plenty of water can also help to support your lymphatic system as it eliminates the destroyed fat cells from your body after treatment.